Interns Blog
A Batman and Robin Shoot
This morning, my eyes were crusted shut and a very loud alarm clock reading 6:30 a.m. started my day. I arrived at WCNY around 7:45 a.m. for my first TV shoot with producer Mark!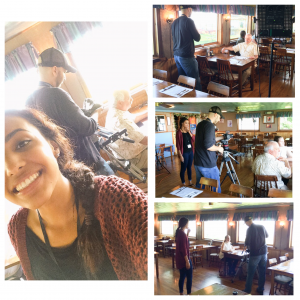 Day of Shoot: After packing the car with all the equipment, we were off to our shoot, headed to Gary's Restaurant, right on the water in Canastota. Mark scanned the room for lighting and setup and planned where to shoot. What was I doing? I was zoning out at the water. It was the perfect day to go boating. Okay, I was daydreaming.
Action: Our "actors" arrived, and it was showtime (people from the restaurant volunteered to help with the shoot). Hannah acted as the young daughter, happy to share her big news about getting a promotion. An older gentleman, Dewy, was her dad, the proud papa.  
The End:  We packed up everything and thanked everyone for contributing to the promo. As we headed back to the office, I couldn't help but laugh at Mark for how  worried he was going into the shoot this morning. At the end, he was so relaxed and content. My first shoot (two-man crew) went pretty well if I do say so myself. I think Mark would agree, at least I hope so!
Oh! I can't forget the best part of the day. Mark introduced me for the first time to the Brooklyn Pickle and treated me! Hello intern perks. I'll be visiting this fine destination before I head back to college.
I can't wait for another Batman and Robin MemberCard shoot! 
TO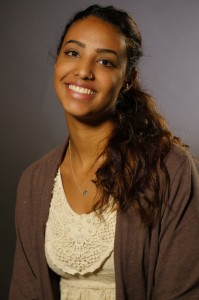 ◄ Back to News