Local Podcasts
Dispatches from Planet Albany – MIA: Antonio Delgado and legislative ambition
by Ron Lombard
May 25, 2023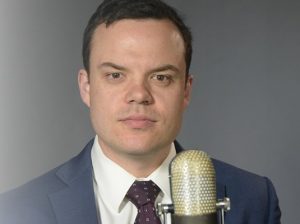 Two things seem to be missing from the Capitol these days: Any sense of ambition from the Democratic majorities in the state Legislature and Lt. Gov. Antonio Delgado.
On this week's episode, with Times Union reporter Josh Solomon and Politico New York reporter Bill Mahoney, we consider the role that Gov. Kathy Hochul's #2 has assumed after a year in Albany and what – if any – big ticket policy items will get approved by state lawmakers before the end of the legislative session.
P.S. Don't forget about the free, live recording of Dispatches from Planet Albany scheduled for June 5 at the Bull Moose Club in Albany.
David Lombardo, host of WCNY's The Capitol Pressroom and CONNECT-NY, brings to Community FM his new weekly podcast, all about the dynamics of power and politics in our State Capitol.
Listen to Dispatches from Planet Albany