Auctions
WCNY Auctions
WCNY connects with the community and around the globe through two main annual auctions – in January with the Travel Auction, and in April with TelAuc – the Great TV Auction. Both auctions provide viewers and online bidders the opportunity to get great deals on quality trips, items and services, while helping WCNY to continue its educational services, quality programming and cultural broadcasts.
WCNY will feature the 47th annual TelAuc- the Great TV Auction, featuring fantastic merchandise from local and national vendors. This popular general merchandise auction promises something for everyone's budget.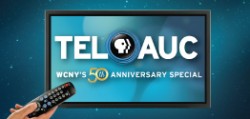 Look for TelAuc On Air and Online:
April 21-23 & 28-30thand May 6-7th on live TV and streamed on wcny.org
Online dates to be determined
[jbutton color="blue" link="http://www.wcny.org/telauc" size="xlarge"]Check Out the Great Deals![/jbutton]
The 21st Travel Auction was broadcast in January and continues online until mid-March, featuring fabulous getaways to vacation destinations throughout the United States, Canada, Central and South America, Mexico, the Caribbean and Europe. During the prime travel-buying months, viewers and online bidders have the opportunity to bid on hundreds of close-to-home getaways, once in a lifetime adventures, cruises, golf getaways and more!
Check back for detailed information or contact Sara Strong, strong@wcny.org.