August 1, 2017: Marco Mazzini & Silverwood Clarinet Choir
by Diane Jones
August 2, 2017
Peruvian clarinetist Marco Antonio Mazzini has been in Central New York for the past two weeks giving performances and workshops across three counties.  The Silverwood Clarinet Choir has been hosting and performing with Marco, and they came to our studios for their last performance together before he heads home to Peru.  If you missed the performance live, here is your chance to catch it!
At the end of this lunchtime concert, mid-day host Diane Jones was pleased and honored to present Marco with a proclamation from Syracuse Mayor Stephanie A. Miner, declaring August 1 "Marco Antonio Mazzini Day."  Here is the proclamation: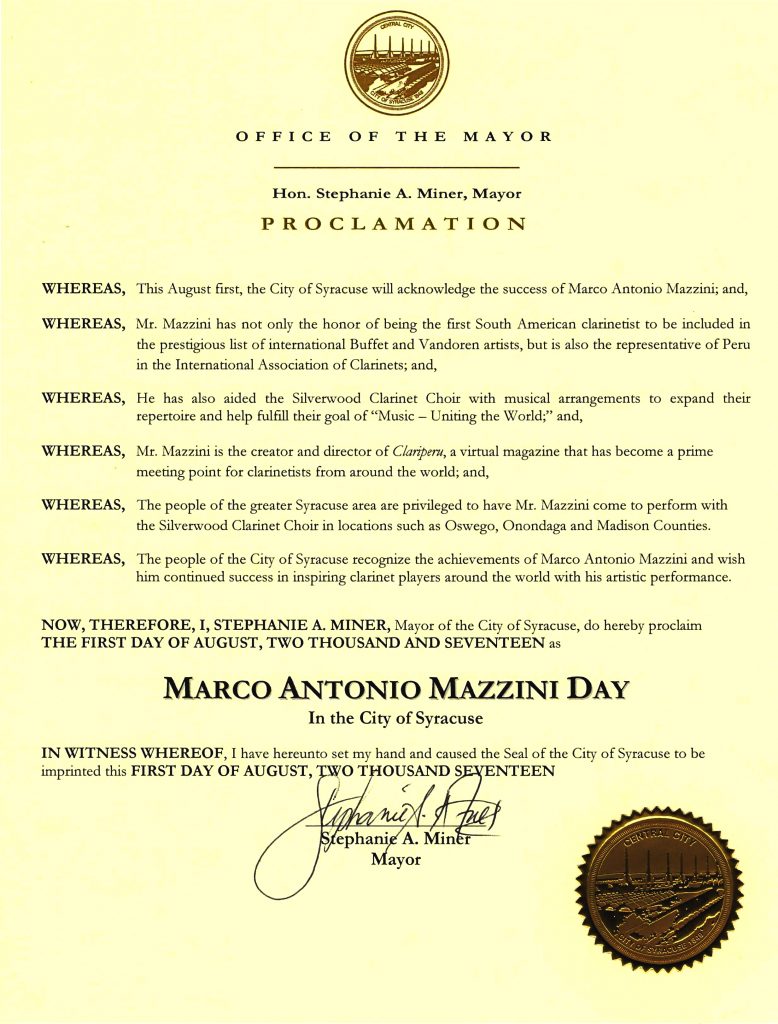 Learn more about the Silverwood Clarinet Choir here, and about Marco Antonio Mazzini here.
◄ Live at WCNY - On the Radio