Warning: include(../templates/top.php): failed to open stream: No such file or directory in /home/wcny002/public_html/classicfm/hosts.php on line 1

Warning: include(../templates/top.php): failed to open stream: No such file or directory in /home/wcny002/public_html/classicfm/hosts.php on line 1

Warning: include(): Failed opening '../templates/top.php' for inclusion (include_path='.:/usr/lib/php:/usr/local/lib/php') in /home/wcny002/public_html/classicfm/hosts.php on line 1

Bill Shedden
Bill Shedden helps Central New York start the day with great music plus NPR news, information and weather reports. Before joining CLASSIC FM, Bill hosted classical music programs on Trenton, New Jersey's public radio station, and prior to that, he had a daily program on Philadelphia's commercial classical music station until that station stopped playing classical music.
Bill Baker
Bill Baker is the host of the stationís midday Classic Choices program from 10 a.m. to 2 p.m. A native of Seneca Falls, Baker graduated from Marist College with a degree in French. For 11 years, he was a high school French teacher before beginning his broadcast career. His community efforts have been recognized by such organizations as the Red Cross of Central New York Blood Services, Success By 6 and Contact of Syracuse. He has also received numerous awards from the Syracuse Ad Club and New York State Associated Press.
Don Dolloff
CLASSIC FM Program Manager and afternoon host Don Dolloff has headed the FM team since 1976.

In addition to his work at WCNY, Don is deeply involved with the Central New York performing arts community.

He is currently on the advisory board of the Syracuse Symphony Youth Orchestra.

Many devoted volunteer hosts assist CLASSIC FM's full-time on-air staff. It would be impossible to adequately express our gratitude for their contributions of their time and talents.

Leo Rayhill
Leo has been the volunteer host of The Sounds of Jazz for 40 years, and for three decades, the program has been broadcast on WCNY-FM. A central New York native, Leo is a graduate of Hamilton College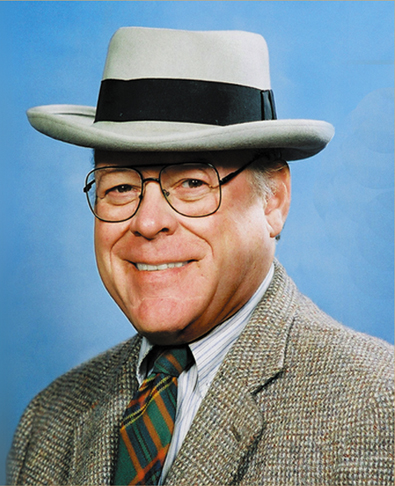 Bill Knowlton
Dubbed by some as "Mr. Bluegrass of Central New York", Bill hosted the first all-bluegrass radio show in New York City in 1960. Coming to Syracuse as a US Air Force Public Affairs Officer, Bill started the "Bluegrass Ramble" on CLASSIC FM in January 1973. In 1997, Bill was named "Broadcast Personality of the Year" by the International Bluegrass Music Association. He emcees at least 13 bluegrass festivals every year and writes liner notes for bluegrass and old-time country music artists. He is a resident of Liverpool, NY.
Bonnie Beth Derby
Bonnie Beth is the volunteer producer/host of two of CLASSIC FM's most popular weekend programs, Orgelwerke and Choral Traditions. For many years, she was the station's midday host, leaving in 2001 to become the Music Director and organist for St. James Church in Syracuse.
Bill Oostenink (Oh-STEN-ink)
Bill joined CLASSIC FM as a volunteer on-air host in the summer of 1988. He is a retired Professor of Biology at Colgate University, where he taught for 32 years. He lives in the village of Hamilton.

Warning: include(../templates/bottom.php): failed to open stream: No such file or directory in /home/wcny002/public_html/classicfm/hosts.php on line 96

Warning: include(../templates/bottom.php): failed to open stream: No such file or directory in /home/wcny002/public_html/classicfm/hosts.php on line 96

Warning: include(): Failed opening '../templates/bottom.php' for inclusion (include_path='.:/usr/lib/php:/usr/local/lib/php') in /home/wcny002/public_html/classicfm/hosts.php on line 96