Kids
Weekdays on WCNY
| Time | Show |
| --- | --- |
| 6:30 a.m. | Arthur |
| 7:00 a.m. | Odd Squad |
| 7:30 a.m. | Ready Jet Go! |
| 8:00 a.m. | Nature Cat |
| 8:30 a.m. | Curious George |
| 9:00 a.m. | Daniel Tiger's Neighborhood |
| 9:30 a.m. | Thomas & Friends |
| 10:00 a.m. | Splash and Bubbles |
| 10:30 a.m. | Sesame Street |
| 11:00 a.m. | Dinosaur Train |
| 11:30 a.m. | Bob the Builder |
| 3:00 p.m. | Cat in the Hat Knows a Lot About That |
| 3:30 p.m. | Peg + Cat |
| 4:00 p.m. | Super Why! |
| 4:30 p.m. | Odd Squad |
| 5:00 p.m. | Wild Kratts |
| 5:30 p.m. | Homework Hotline/ Cyberchase (Fridays and holidays) |
Weeknights on Create
| Time | Show |
| --- | --- |
| 5:00 p.m. | Sesame Street |
| 5:30 p.m. | Sid the Science Kid |
| 6:00 p.m. | Curious George |
| 6:30 p.m. | Cat in the Hat Knows a Lot About That |
| 7:00 p.m. | Nature Cat |
| 7:30 p.m. | Ready Jet Go! |
Saturdays on WCNY
| Time | Show |
| --- | --- |
| 6:30 a.m. | Arthur |
| 7:00 a.m. | Curious George |
| 7:30 a.m. | Peg + Cat |
| 8:00 a.m. | Daniel Tiger's Neighborhood |
| 8:30 a.m. | Sesame Street |
| 9:00 a.m. | Thomas & Friends |
| 9:30 a.m. | Bob the Builder |
Sundays on WCNY
| Time | Show |
| --- | --- |
| 7:30 a.m. | Daniel Tiger's Neighborhood |
| 8:00 a.m. | Dinosaur Train |
| 8:30 a.m. | Splash and Bubbles |
| 9:00 a.m. | Clifford |
| 9:30 a.m. | Ready Jet Go! |
| 10:00 a.m. | Nature Cat |
Arthur
Arthur follows the adventures and misadventures of 8-year-old Arthur Read (an aardvark), his little sister D.W. and his friends and family. Each of the episodes consists of two stories that focus on themes central to children's lives. Learn more
The Cat in the Hat Knows A Lot About That
The Cat in the Hat Knows a Lot About That! is an award-winning series that is designed to spark a love of learning and an interest in science and math for preschool-aged children. Learn more
Curious George
The show is for preschool viewers (ages three to five) and aims to inspire children to explore science, engineering and math in the world around them with the world's most curious monkey. Learn more
Daniel Tiger's Neighborhood
Daniel Tiger's Neighborhood is a new animated program for preschoolers ages 2 to 4 which builds on the pioneering PBS series, Mister Rogers' Neighborhood. Learn more
The Electric Company
The Electric Company provides a hop portal into the world of literacy for children ages 6 – 9. The show is a reinvention of the classic 70's show and continues its' predecessor's aim of being at the edge of cool by using animation, comedic styles, hip music and celebrities of today. Learn more
Sesame Street
Sesame Street's mission is to use the educational power of media to help children everywhere reach their highest potential. Learn more
Peg + Cat
This animated preschool series that follows Peg and her sidekick Cat as they embark on adventures and learn foundational math concepts and skills. Learn more
PBS Kids is committed to making a positive impact on the lives of children through curriculum-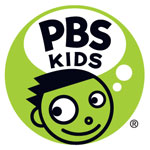 based entertainment with positive role models and content designed to nurture a child's total well-being. With a 360-degree approach towards learning and reaching children, PBS KIDS leverages the full spectrum of media and technology to build knowledge, critical thinking, imagination and curiosity. Watch your favorite PBS Kids shows,play games and explore apps.
The lab is always working on something new. Whether it's new apps focusing on math or an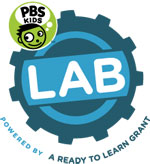 augmented reality game using camera phones, you'll be able to find the latest and greatest here.  Explore the newest games—including some that are in development in beta testing mode, behind-the-scenes features, and more.

A personalized learning service for kids ages 3 – 6 that is designed to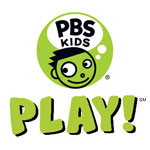 enhance school readiness. PLAY! offers all-new educational games that adjust in difficulty based on each child's skill level. It also features easy-to-use parental tools which enables parents to track their child's learning progress and more.