PBS KIDS are great programs for children ages 3- 8. Visit the descriptions below to learn more about each PBS KIDS series.
Arthur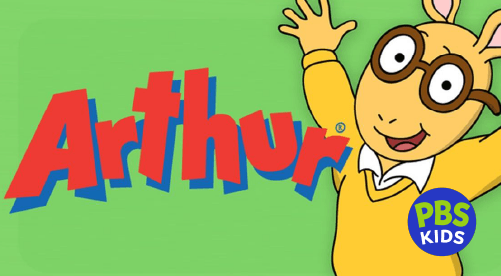 Ages 4-8 yearsBased on the children's books by Marc Brown, Arthur chronicles the adventures of Arthur (an eight-year-old aardvark) through stories that explore issues faced by real kids. It is a comedy that tells these stories from a kid's point of view without moralizing or talking down. Situations on Arthur develop in realistic ways, and don't always turn out as viewers—or Arthur and his friends—might expect.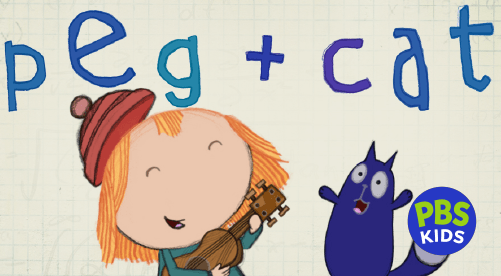 Peg + Cat
Ages 3-5
Peg + Cat is an animated math-based series. The show follows adorable, spirited Peg and her sidekick Cat as they embark on adventures, solve problems together, and learn foundational math concepts and skills. In each 12 minute episode, Peg and Cat face "A REALLY BIG PROBLEM," and a messy, funny crisis that they must somehow solve without totally freaking out!
MORE FUN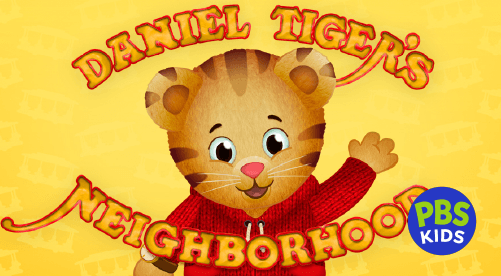 Daniel Tiger's Neighborhood
Ages 2-4
Daniel Tiger's Neighborhood is an animated program that builds on the pioneering PBS series Mr. Roger's Neighborhood. This series tells its engaging stories about the life of a preschooler using musical strategies grounded in Fred Rogers' landmark social-emotional curriculum. Through imagination, creativity and music, Daniel and his friends learn the key social skills necessary for school and life.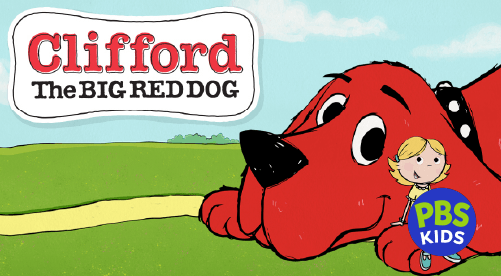 Clifford the Big Red Dog
Ages
Clifford uses classic storytelling to help young children navigate a community that is continually changing and expanding. Each half-hour television episode follows Clifford and his pals as they interact with each other and the inhabitants of Birdwell Island. The stories are fun, gentle, and kid-relatable, dealing with issues that all kids experience whether it's bragging, sharing, or learning to tell the truth. More importantly, they learn that's it's fun to discover the world with gusto.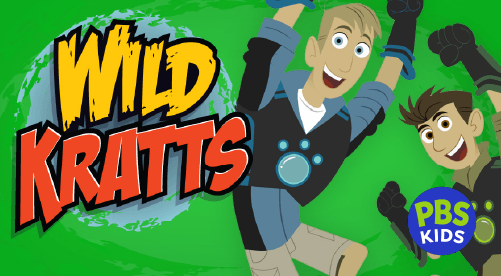 Wild Kratts
Ages 6-8
Young viewers can identify with the Wild Kratts culturally diverse role models: smart, fun, confident, enthusiastic animal characters. Science content is seamlessly integrated with the stories to help children learn about the world and science as the animal characters apply their new knowledge to complete the mission – whether it be exploring the never-before-seen deep sea, or finding out why worms come out of the ground when it rains.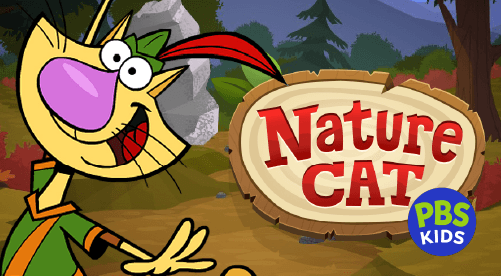 Nature Cat
Ages 3-8
Nature Cat follows Fred, a house cat who dreams of exploring the great outdoors. In each episode, once his family leaves for the day, Fred transforms into Nature Cat, "backyard explorer extraordinaire." Nature Cat can't wait to get outside, but there's one problem: he's a house cat with no instincts for nature. Like many of today's kids, Nature Cat is enthusiastic about outdoor activities, but is sometimes intimidated by them. With the help of his animal friends, Nature Cat embarks on exciting missions full of nature investigation, inspiring children to go outside and "play the show."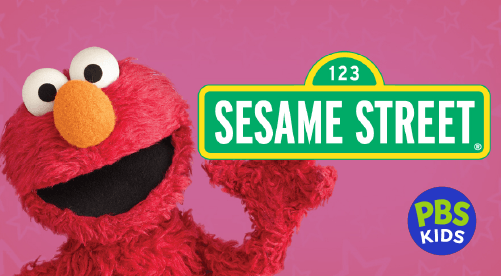 Sesame Street
Ages 2-4
Since 1969, children and adults alike have flocked to the place where multiethnic,
multigenerational, and even multispecies residents coexist in harmony. The people on this very special street learn life's lessons together, provide viewers with strong role models, and teach children that everyone brings a special ability to the community. Here, children learn to use their imaginations, build social skills, and respect people's differences. Giving kids honest answers to tough questions has made Sesame Street one of the most popular children's television programs in the world.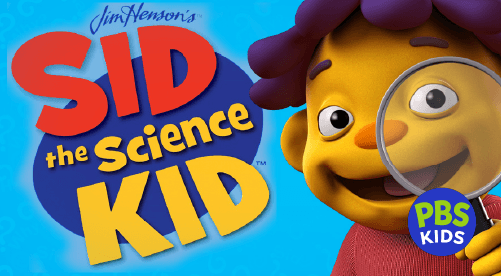 Sid the Science Kid
Ages 3-6
Sid the Science Kid is an animated television series using comedy to promote the fun of scientific exploration to preschoolers. The series combines a practical science curriculum, with music and humor to ignite children's natural curiosity about science in everyday life. The inquisitive Sid starts each episode with a new question ("Why do bananas get mushy?") and embarks on a fun-filled day of finding answers with the help of family and friends. Sid makes the link between kids' instinctive curiosity and scientific exploration, and preschoolers' questions often involve the same big ideas that scientists investigate.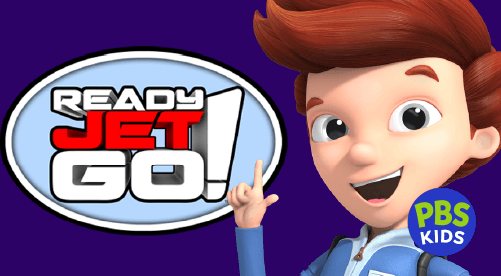 Ready Jet Go!
Ages 3-8
Curiosity about space starts as soon as kids are old enough to look up at the night sky and begin to wonder: what's up there? Who better to ask about space than someone who's actually been there – an alien boy named Jet Propulsion. Kids learn alongside a seasoned space traveler. READY JET GO! is a kid's first introduction to space, earth science, and technology, presented in an entertaining and engaging way that will inspire a life-long interest. As an alien from Borton 7, Jet sees our Planet Earth like we want our kids to see it: with a sense of curiosity and wonder.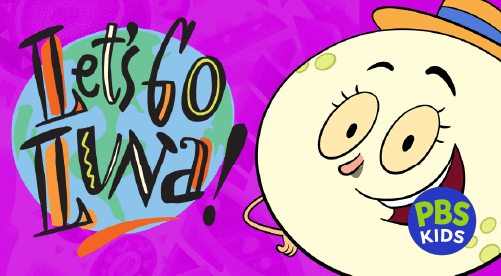 Let's Go Luna!
Ages 4-7
Let's Go Luna! follows the adventures of three friends – Leo, a wombat from Australia; Carmen, a butterfly from Mexico; and Andy, a frog from the U.S. – as they traverse the globe with their parents' traveling performance troupe, "Circo Fabuloso." At each of the Circo's stops, Luna the Moon, voiced by Judy Greer, guides the trio as they get to know the local region and its people. The gang's adventures take them through cities around the globe – from London to Cairo to Beijing – where they explore the food, music, art, architecture and other features that make each place distinctive. Episodes end with the kids back at the Circo Fabuloso and Luna back in the sky, with a reminder that there's always more to see, learn and experience in every place they visit.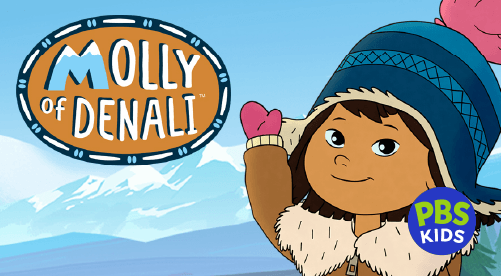 Molly of Denali
Ages 4-8
Molly Mabray, a Native Alaskan goes on adventures around the state with her dog, Suki. The show focuses on the culture and history of Alaskan Native peoples, including common past times, vocabulary, and some of the struggles faced in preserving Native culture. As many Alaskan natives provide input and work alongside the creators, the show also provides a positive portrayal of Native people in the media, both real and fictional, which encourages a diverse perspective on society.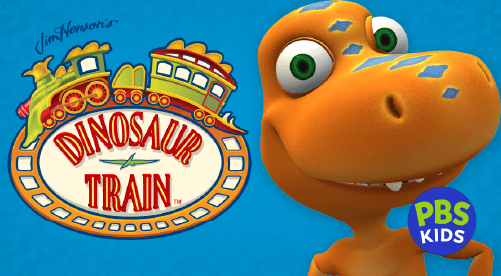 Dinosaur Train
Preschool Age
The main character Buddy, a Tyrannosaurus Rex, explores his home alongside his brother, parents, friends, and other siblings by going on a journey across the land. How? By train of course! Through visits to different types of prehistoric lands, Dinosaur Train utilizes children's interest with dinosaurs and trains to teach children about paleontology, natural history, and life science, and encourages them to ask questions about their own world.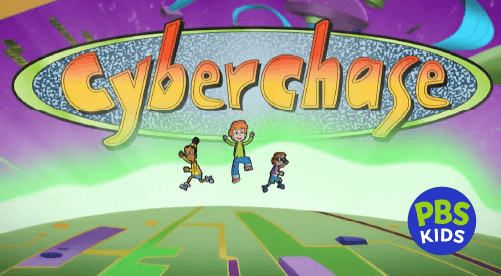 Cyberchase
Ages 8-11
Three kids, Inez, Jackie, and Matt, alongside their sidekick bird, Digit, work to save the computer-based world, Cyberchase, from the infamous villain named Hacker. The three heroes encounter obstacles that must be cleared through math solving and reasoning, using sample problems that are told as part of the show's narrative. As the protagonists' characters approach math with a positive attitude, children are able to be more positive towards learning math in real life.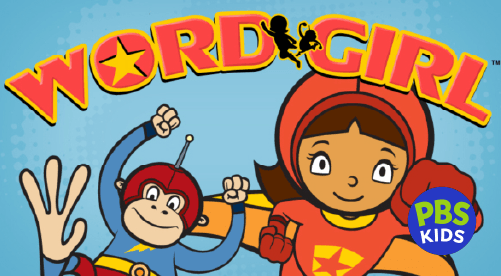 WordGirl
Ages 4-9
Wordgirl and her sidekick Mr. Huggy Face, save the world from villians using both her super strength and her power to use large vocabulary. Throughout the show's plot, new vocabulary is introduced and reinforced through repetitive use in context, helping children to better identify words and their meanings when they read. The show also provides positive role models for underrepresented groups, as many of the characters frequently come back into the plot as they are a part of her community.
Peep and the Big Wide World
Ages 3-5
In a neighborhood park, three birds named Peep, Quack, and Chirp explore their surroundings. They ask questions and observe their environment, covering topics such as animals, nature, math, sound, shapes, and movement. Each episode is then followed by live action videos of real children exploring a similar concept to the show, but this time letting viewers see how this information applies to real life.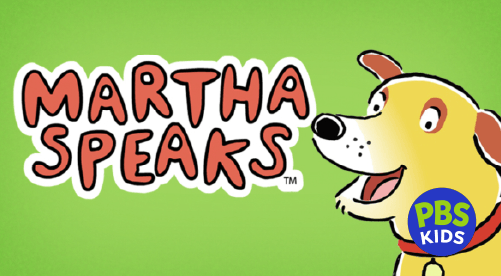 Martha Speaks
Ages 4-7
One day Martha the dog is accidentally fed alphabet soup, which gains her the ability to speak English as a result of the pasta letters going to her brain. She is curious as well as perceptive, and sometimes that gets her into trouble. Through the humor in these scenes, children take an interest in the new vocabulary that is introduced with each episode that goes along with the episode's theme. Children also learn how to read more efficiently as their vocabulary grows.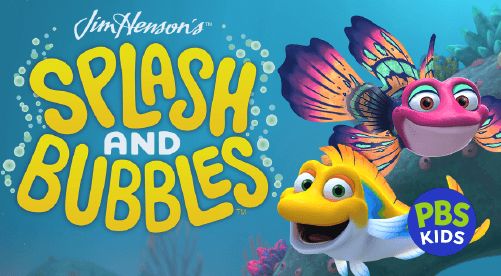 Splash and Bubbles
Ages 4-7
Splash moves from his old home to a new part of the ocean, in which he becomes friends with Bubbles. They go on adventures throughout the water and navigate through the ocean. The show not only talks about environmental impacts that humans make, but also covers important social concepts such as diversity, emotional connections, and individuality.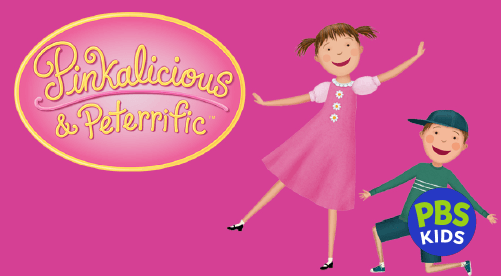 Pinkalicious and Peterrific
Ages 3-5
Pinkalicious and her brother Peter experiment with the arts, helping promote music, dance, visual arts, and creative thinking in general. The characters make art projects, and are always thinking of new ways to express themselves. The episodes end with a live action sequence and song, with focus on creativity as a positive attribute. Creativity helps children not only learn that communication comes in many forms, but also helps them build better cognitive and emotional skills.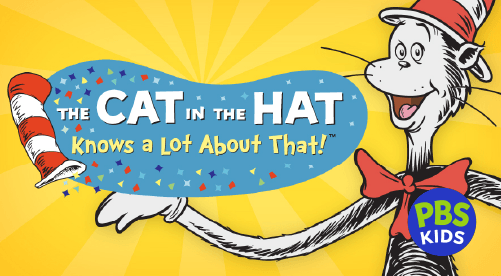 The Cat in the Hat Knows a lot About That
Preschool Age
Two children named Sally and Nick, along with the help of the Cat in the Hat go on various quests to discover why, what, and how things happen in the environment. Sally and Nick work together to go through the scientific process of asking questions, observing, predicting, collecting data, and discussing results, to encourage interest in science and engineering, all while making the experience fun through songs, rhymes, and a lot of humorous dialogue.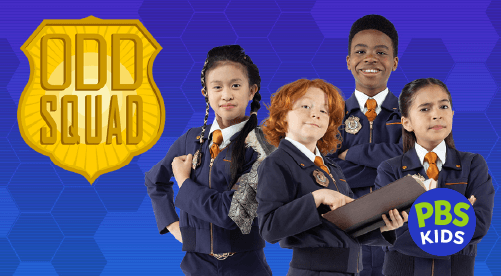 Odd Squad
Ages 5-8
A secret agency run by kids with cool gadgets investigate cases of unusual happenings. From characters escaping books, time travel, and more, the events are truly a spectacle. Through math and logic, the agents go on missions to figure out the cause of these events, and show good examples of teamwork, perseverance, and problem solving using humor. Children are able to learn better math skills in all sorts of mathematics, including geometry, measuring, data, algebra, counting, and number relationships.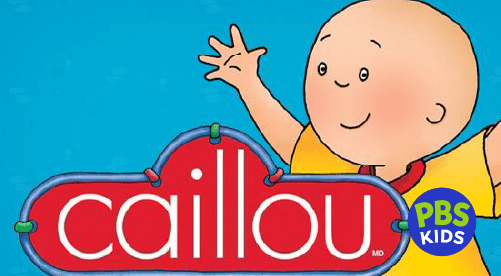 Caillou
Preschool Age
Watch Caillou's life as he explores his surroundings using make believe. Through this show, children are encouraged to be more imaginative and "play-pretend" since it is actually very important to the development of creative thinking. Role playing, a plot point in every Caillou episode, is essential to intellectual and emotional growth in children as it leads to them having better social skills, vocabulary, and cognitive thinking when they become older.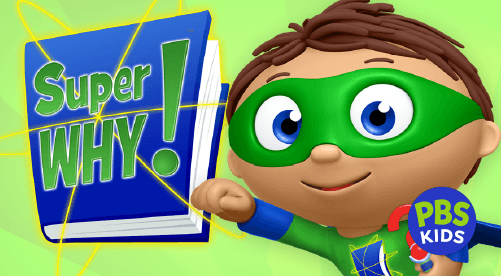 SuperWHY!
Ages 3-6
Four fairytale friends go on magical adventures and become reading-powered superheroes. The characters live in Storybook Village, which is accessible through a panel that is represented by an invisible question mark. Preschool children follow the Super Readers as they jump into books that come to life.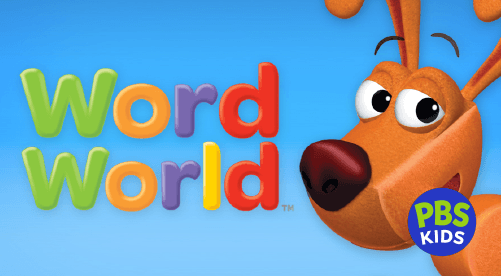 Word World
Ages 3-5
A goofy group of animals are 'WordFriends' that teach preschool kids how to solve problems by building the right word. They journey on funny adventures together discovering that letters form words and that words have meanings. Characters like brainiac Frog and fun-loving Dog learn the alphabet on "WordWorld."
Esme & Roy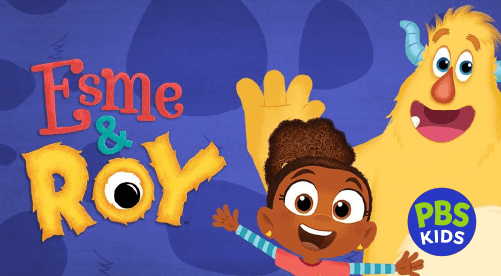 Ages 4-6
From the makers of "Sesame Street," this animated series follows Esme and her best friend Roy on adventures in Monsterdale. As the best "monstersitters" in town, Esme and Roy use the power of play to help toddler monsters overcome challenges and work through frightening situations. Esme & Roy invites children into a colorful world, where even the littlest monsters can overcome big obstacles.
Xavier Riddle and The Secret Museum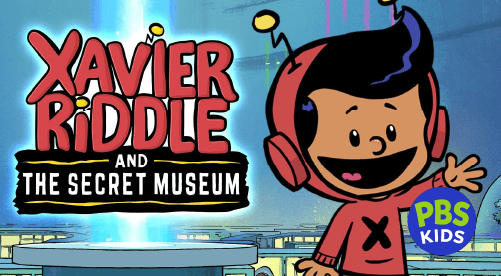 Ages 4-7
Based on the New York Times bestselling children's series, Ordinary People Change the World, this new show introduces children to inspiring historical figures. Follow Xavier Riddle, his sister Yadina, and their friend Brad as the three travel through time with the help of the Secret Museum. In their adventures, they meet real-life historical figures when they were children and learn how these historical figures became heroes.
Donkey Hodie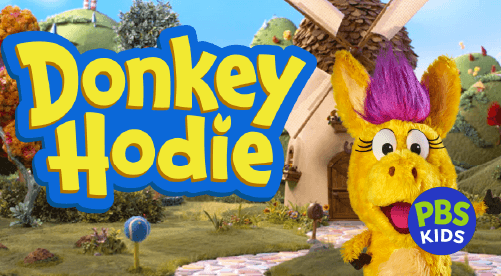 Join Donkey Hodie and her friends as they embark on adventures and learn life skills that are important for early childhood development! The series teaches kids how to properly deal with conflicts while also communicating effectively with others.

Curious George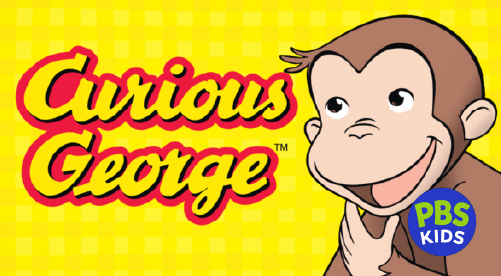 Follow Curious George as he explores the world around him and shows kids the importance of science, engineering, and mathematics in an enjoyable way! The series uses George's interest in learning to introduce kids to different educational topics.

Design Squad Nation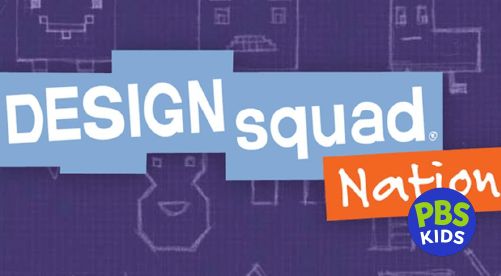 Design Squad Nation: Design Squad Nation is geared toward middle schoolers who have a passion for solving real-world problems and learning about the importance of engineering on a global spectrum

Elinor Wonders Why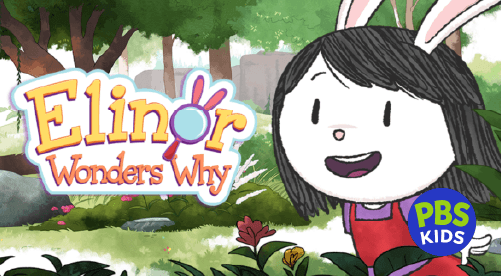 Join Elinor as she encourages kids to gain confidence in asking questions when they don't understand information. Elinor and her friends spend each episode learning new information about science and engineering, and asking for more details when they're confused.

Hero Elementary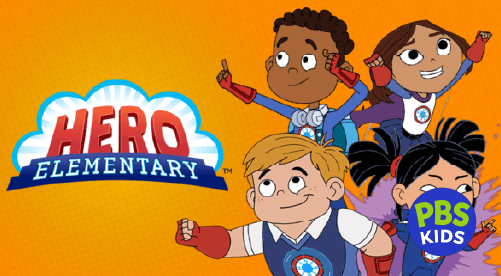 Hero Elementary follows young superheroes and their teacher as they discover how to solve problems and learn more about science while also developing their superpowers. The show is perfect for kids who are learning about how to incorporate science and communication into their lives.

Oh Noah!

Oh Noah! teaches kids how to speak Spanish by following a twelve year-old boy visiting his grandmother in Mexico.

Plum Landing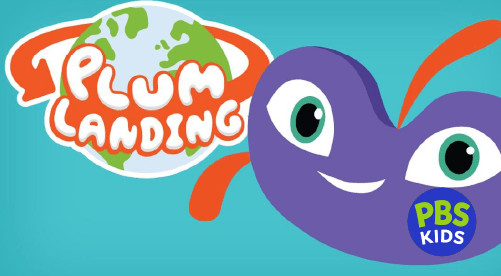 Join Plum and her friends as they travel around Earth, exploring deserts, waterfalls, mountains, jungles, and more! The series explores the importance of science and traveling.

The Ruff Ruffman Show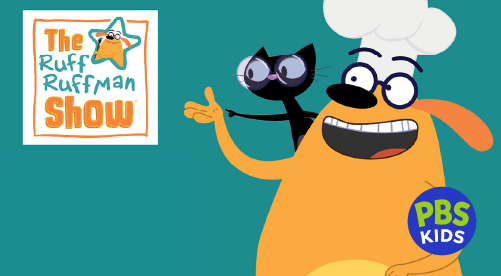 Incorporating videos, games, and activities, The Ruff Ruffman Show teaches kids about core science concepts and learning how to overcome challenges.

SciGirls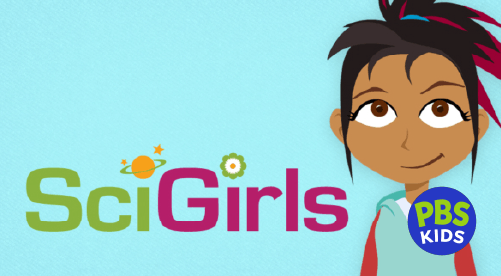 SciGirls shows tween girls incorporating science, technology, engineering, and mathematics into their routines. Watch as they explore the world around them and learn the impact STEM has on their everyday lives.

Scribbles and Ink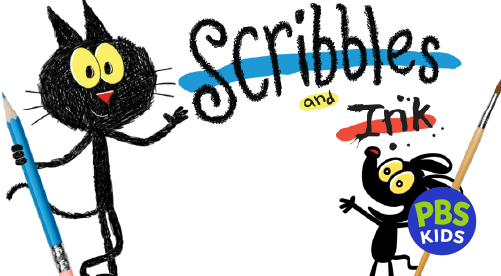 Scribbles and Ink is a new interactive series where kids can make their own drawings interact with the main characters themselves. The app provides drawing tools so kids have the opportunity to express themselves creatively.