WiCkNeY KIDS
24/7 Kids Programming from PBS!
PBS Kids programming also on WCNY channel.
Visit each show's website for MORE FUN like interactive games, e-Books, apps, and videos.
Arthur

Ages 4-8 yearsBased on the children's books by Marc Brown, Arthur chronicles the adventures of Arthur (an eight-year-old aardvark) through stories that explore issues faced by real kids. It is a comedy that tells these stories from a kid's point of view without moralizing or talking down. Situations on Arthur develop in realistic ways, and don't always turn out as viewers—or Arthur and his friends—might expect.


Peg + Cat
Ages 3-5
Peg + Cat is an animated math-based series. The show follows adorable, spirited Peg and her sidekick Cat as they embark on adventures, solve problems together, and learn foundational math concepts and skills. In each 12 minute episode, Peg and Cat face "A REALLY BIG PROBLEM," and a messy, funny crisis that they must somehow solve without totally freaking out!
MORE FUN

Daniel Tiger's Neighborhood
Ages 2-4
Daniel Tiger's Neighborhood is an animated program that builds on the pioneering PBS series Mr. Roger's Neighborhood. This series tells its engaging stories about the life of a preschooler using musical strategies grounded in Fred Rogers' landmark social-emotional curriculum. Through imagination, creativity and music, Daniel and his friends learn the key social skills necessary for school and life.

Clifford the Big Red Dog
Ages
Clifford uses classic storytelling to help young children navigate a community that is continually changing and expanding. Each half-hour television episode follows Clifford and his pals as they interact with each other and the inhabitants of Birdwell Island. The stories are fun, gentle, and kid-relatable, dealing with issues that all kids experience whether it's bragging, sharing, or learning to tell the truth. More importantly, they learn that's it's fun to discover the world with gusto.

Wild Kratts
Ages 6-8
Young viewers can identify with the Wild Kratts culturally diverse role models: smart, fun, confident, enthusiastic animal characters. Science content is seamlessly integrated with the stories to help children learn about the world and science as the animal characters apply their new knowledge to complete the mission – whether it be exploring the never-before-seen deep sea, or finding out why worms come out of the ground when it rains.

Nature Cat
Ages 3-8
Nature Cat follows Fred, a house cat who dreams of exploring the great outdoors. In each episode, once his family leaves for the day, Fred transforms into Nature Cat, "backyard explorer extraordinaire." Nature Cat can't wait to get outside, but there's one problem: he's a house cat with no instincts for nature. Like many of today's kids, Nature Cat is enthusiastic about outdoor activities, but is sometimes intimidated by them. With the help of his animal friends, Nature Cat embarks on exciting missions full of nature investigation, inspiring children to go outside and "play the show."
Sesame Street
Ages 2-4
Since 1969, children and adults alike have flocked to the place where multiethnic,
multigenerational, and even multispecies residents coexist in harmony. The people on this very special street learn life's lessons together, provide viewers with strong role models, and teach children that everyone brings a special ability to the community. Here, children learn to use their imaginations, build social skills, and respect people's differences. Giving kids honest answers to tough questions has made Sesame Street one of the most popular children's television programs in the world.

Sid the Science Kid
Ages 3-6
Sid the Science Kid is an animated television series using comedy to promote the fun of scientific exploration to preschoolers. The series combines a practical science curriculum, with music and humor to ignite children's natural curiosity about science in everyday life. The inquisitive Sid starts each episode with a new question ("Why do bananas get mushy?") and embarks on a fun-filled day of finding answers with the help of family and friends. Sid makes the link between kids' instinctive curiosity and scientific exploration, and preschoolers' questions often involve the same big ideas that scientists investigate.
Ready Jet Go!
Ages 3-8
Curiosity about space starts as soon as kids are old enough to look up at the night sky and begin to wonder: what's up there? Who better to ask about space than someone who's actually been there – an alien boy named Jet Propulsion. Kids learn alongside a seasoned space traveler. READY JET GO! is a kid's first introduction to space, earth science, and technology, presented in an entertaining and engaging way that will inspire a life-long interest. As an alien from Borton 7, Jet sees our Planet Earth like we want our kids to see it: with a sense of curiosity and wonder.
---
Great resources for parents and caregivers: tips, party ideas, activities and more
The official PBS Kids Shop supports public broadcasting.
Over the Air Channel: 24.4
Time Warner Digital Cable: 1277
Verizon Fios: 468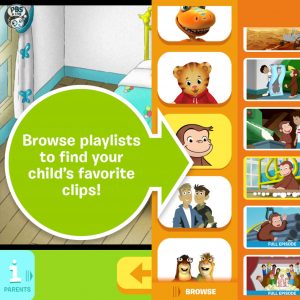 To access the 24/7 PBS KIDS channel live stream, viewers will be able to watch through pbskids.org and on the PBS KIDS video app, which is available on a variety of mobile devices, tablets and over-the-top platforms such as Roku, Apple TV, Amazon Fire TV, Android TV, Xbox One and Chromecast. The live stream complements on-demand clips and full episodes, which will continue to be available for free on the PBS KIDS Video App and streaming via pbskids.org.
Arthur
Arthur follows the adventures and misadventures of 8-year-old Arthur Read (an aardvark), his little sister D.W. and his friends and family. Each of the episodes consists of two stories that focus on themes central to children's lives. Learn more
The Cat in the Hat Knows A Lot About That
The Cat in the Hat Knows a Lot About That! is an award-winning series that is designed to spark a love of learning and an interest in science and math for preschool-aged children. Learn more
Curious George
The show is for preschool viewers (ages three to five) and aims to inspire children to explore science, engineering and math in the world around them with the world's most curious monkey. Learn more
Daniel Tiger's Neighborhood
Daniel Tiger's Neighborhood is a new animated program for preschoolers ages 2 to 4 which builds on the pioneering PBS series, Mister Rogers' Neighborhood. Learn more
The Electric Company
The Electric Company provides a hop portal into the world of literacy for children ages 6 – 9. The show is a reinvention of the classic 70's show and continues its' predecessor's aim of being at the edge of cool by using animation, comedic styles, hip music and celebrities of today. Learn more
Sesame Street
Sesame Street's mission is to use the educational power of media to help children everywhere reach their highest potential. Learn more
Peg + Cat
This animated preschool series that follows Peg and her sidekick Cat as they embark on adventures and learn foundational math concepts and skills. Learn more
PBS Kids is committed to making a positive impact on the lives of children through curriculum-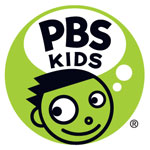 based entertainment with positive role models and content designed to nurture a child's total well-being. With a 360-degree approach towards learning and reaching children, PBS KIDS leverages the full spectrum of media and technology to build knowledge, critical thinking, imagination and curiosity. Watch your favorite PBS Kids shows,play games and explore apps.
---
The lab is always working on something new. Whether it's new apps focusing on math or an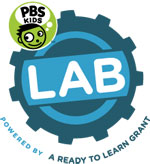 augmented reality game using camera phones, you'll be able to find the latest and greatest here.  Explore the newest games—including some that are in development in beta testing mode, behind-the-scenes features, and more.

---
A personalized learning service for kids ages 3 – 6 that is designed to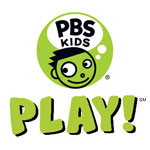 enhance school readiness. PLAY! offers all-new educational games that adjust in difficulty based on each child's skill level. It also features easy-to-use parental tools which enables parents to track their child's learning progress and more.