Event Schedule:
4:30-5:45 PM: Mix & Mingle + Food & Beverage
5:45-6:30 PM: Panel Discussion: The Ultimate In-Person Guide + Audience Q & A
6:30-7:00 PM: Closing, Giveaways & Optional Networking
CONGRATULATIONS to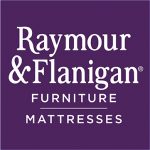 Named the 2018 Sustainable Organization of the Year!
(Award provided by Sustainable Upstate Network)
Hear more about how their efforts are impacting our CNY community!

Do you share a common passion for sustainable solutions?! Or maybe you want your business to be more sustainable, but need help getting there…
Join SUN, Sustainable Upstate Network, Thursday, June 21, as they bring together key leaders moving the needle on sustainable options and solutions across our region!
This panel discussion, the ultimate in-person guide, will give you direct access to best practices, innovative ideas, strategies, overcoming hurdles, and more!
Learn about upcoming renewable and green projects impacting our community and how you can get involved.
Bring your ideas and questions! Network with like-minded individuals and leaders paving the way! Gain tools, resources, education, insight and more, to making your business or company more sustainable.
Expand your footprint. Walk the talk.
Includes great local food, one drink on the house (additional drinks-cash bar), networking, local beer/wine samples, giveaways and more!
Join us at WCNY, a LEED Platinum Certified building, proud member of SUN, and host.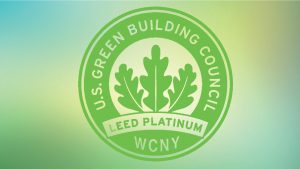 FREE Parking in the WCNY on-site lot.
Panelists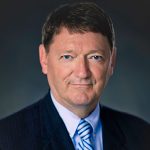 David Rogers, President of SUNY Morrisville College
Dr. David E. Rogers is the eighth president of Morrisville State College, State University of New York.
Throughout a 16-year career at SUNY Morrisville, Dr. Rogers has earned the respect of the campus community and helped make the College a top destination for prospective students seeking top-notch hands-on learning, as well as talented faculty and staff.
Dr. Rogers' approach to community partnership has strengthened the College's ties to industry partners, business leaders, policymakers, entrepreneurs and others seeking practical solutions to grow New York State's dynamic economy.
Dr. Rogers earned his Ph.D. in labor economics, collective bargaining, and econometrics from the SUNY College of Industrial Labor Relations at Cornell University. He also received a master's degree from Cornell University and a bachelor's degree from the University of Massachusetts.
Since Pres. Rogers' presidency began in 2015, the College has achieved remarkable progress, including:
Securing more than $20 million in funding from New York State Governor Andrew Cuomo's SUNY 2020 initiatives, designated for an upgraded biodigester, an alternative fuels facility, and three-barrel craft brewing facility.
Establishing a Brewing Institute, facilitated by a new brewing operation at the College-run restaurant, the Copper Turret, as well as a new Food Tech degree program and START-UP NY partnerships with local breweries.
Reviving New York State's industrial hemp industry after an 80-year dormancy by planting fields on both campus property and through partnerships with local entrepreneurs.
Achieving recognition as a leader in the education sector for demonstrating resource conservation and sustainability, as cited by the Sustainable Upstate Network.
Earning Top 10 recognition by S. News & World Report for use of required internships to ensure practical, hands-on learning through experience.
Hiring the College's first-ever chief diversity officer and positioning the role to oversee human resources, student support services and other areas ingraining diversity, equity and inclusion within the campus culture.
Bringing back a bachelor's degree in nursing and reaccrediting the nursing program.
In the Central New York region, Dr. Rogers serves on the following boards:
O.C.U.S.
Health Work Force NY
NEAC Presidents Council
New York Campus Compact
Community Memorial Hospital
Madison County Cornell Cooperative Extension Agriculture Advisory Committee
Central New York Regional Economic Development Center
Industrial Development Agency for Madison County (Vice Chairman)
Prior to his 2015 appointment as President, Dr. Rogers served Morrisville as Provost; Vice President for Academic Affairs; Chief Information Officer; Dean of the School of Business; interim Dean of the Norwich Campus; interim Dean of the School of Agriculture and Natural Resources.
Dr. Rogers is married to Jan Rogers, an associate professor in the College's School of Science, Technology and Health Studies. He has two grown children and four grandchildren.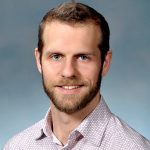 Dale Cocca, Recycling Specialist, OCRRA/Onondaga County Resource Recovery
Dale Cocca is a recycling specialist with the Onondaga County Resource Recovery Agency. In his role, he works with businesses and organizations on best practices for dealing with the wide array of unwanted materials that workplaces may generate, by connecting generators of waste with recyclers and processors. Additionally, he works to grow OCRRA's nationally awarded composting program with a two pronged approach of encouraging food waste diversion for composting, as well as building market demand for the finished compost. He holds a BS in Communications from Ithaca College, and has worked in a variety of industries including event production and commercial scale wind energy development. His core career mission is to help shift mindsets from linear understanding to circular understanding.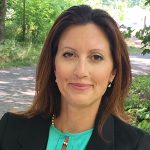 Sara Martin, Principal of Critical Path Engineering Solutions
Sara Martin, PE, is the principal of Critical Path Engineering Solutions; a local woman owned engineering firm. She is a licensed professional engineer with over 20 years of experience in project development, management and design of projects including design-build implementation, start-up, operation and troubleshooting of wastewater treatment systems for food and beverage companies.  Recent work has included many local breweries and wineries who are planning to expand or grow production.
Sara graduated from Clarkson University with a BA in Civil and Environmental Engineering.  She is a member of NYWEA, ABC and the Master Brewer's Association of the America, and regularly presents on various topics as needed for each organization.  Sara previously worked for OBG for 17 years before starting her own business in 2016.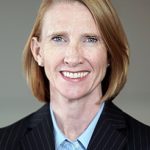 Amy Farrell, Sustainable and Impact Investing Senior Investment Specialist
Amy is a Senior Investment Specialist for the Sustainable and Impact Investing team within UBS Asset Management and is responsible for developing products and services within this business line as well as communicating our sustainability capabilities with clients and prospects. In this role Amy works closely with the investment teams, product management and the global sales teams of UBS Asset Management. Amy joined UBS Asset Management in October 2017. Prior to this, she was an Environment, Social and Governance ("ESG") consultant for Privos Advisory, where she worked with asset managers and asset owners focused on sustainable investing. Earlier in her career, Amy served as Senior Vice President of Sales & Investor Relations for Investor Select Advisors, a fund of hedge funds, where she ran global sales. Previous positions were with E*TRADE, Barclays Global Investors, and the International Finance Corporation, the private sector lending arm of the World Bank Group. Amy has a Bachelors degree from Vassar College in Asian Studies and a Masters degree in International Affairs from the Johns Hopkins School of Advanced International Studies.
Proud Event Partners