At WCNY, we understand creativity, curiosity, and educational development starts at a young age. Our Family Membership is a wonderful resource to help children learn and grow, while having fun! Join today and access a host of benefits for the whole family will enjoy!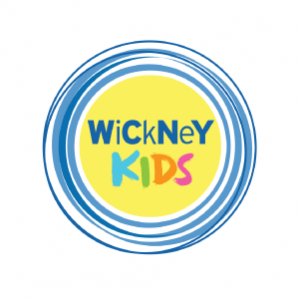 WiCkNeY KIDS Welcome Kit
PBS KIDS and WiCkNeY KIDS TV Show Schedule–Your children will never miss their favorite episodes with a handy program schedule.
The WiCkNeY KIDS Connected Caterpillar, CC, welcomes new friends like your children with stickers, bookmarks, keychains, and tattoos!
WCNY Family Tote Bag
---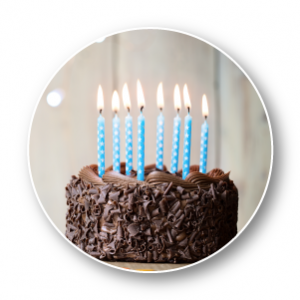 Kids Birthday Recognition
We'll celebrate with a special message on WCNY-TV and on the WCNY website.
Must sign up/renew month prior.
---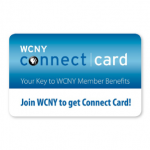 Connect Card
Enjoy discounts and deals at 100+ restaurants, wineries, and attractions across the region, including family-friendly spots like Apex, The MOST, the Rosamond Gifford Zoo in Syracuse, the National Baseball Hall of Fame in Cooperstown, the Sci-Tech Center of Northern NY in Watertown, the Utica Children's Museum, and the Sciencenter in Ithaca.
---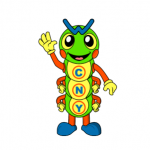 CC Mascot Rental
Rent the Connected Caterpillar mascot costume for free!
---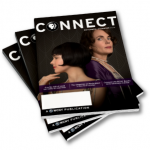 WCNY CONNECT Magazine
This print magazine is delivered to your home bi-monthly and features regional guides, a WiCkNeY KIDS feature,TV and Radio programs, exclusive member
benefits, and much more!
---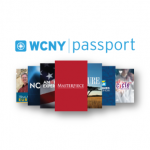 WCNY | Passport
Stream more than 1,500 shows anywhere, anytime with WCNY Passport. WCNY Passport is available through your computer, smartphone, tablet, Apple TV, Samsung TV, Chromecast, and Firestick. There's something for the whole family to enjoy.
---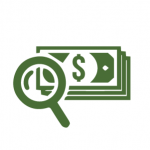 Event Discounts
Enjoy discounts on WCNY educational programs and events like story times, paint bashes, and special screenings of PBS KIDS shows.
---
E-KIDS
This monthly newsletter will feature upcoming shows, opportunities for kids, parents, educators, and events just for the kids!
---