Global Connect
Breaking news from a variety of sources and viewpoints.
Perspectives on international events and culture, not available from any other American broadcaster.
NOTE: WCNY does not necessarily endorse the views or comments presented on this channel.
WCNY's GLOBAL CONNECT channel will be adding three hours of news/content from DW (Deutsche Welle) starting Sept. 1, 2018
News
---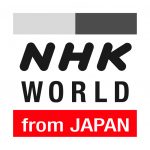 NHK, Japan's public broadcaster providing TV news and cultural programming since 1953 and available through broadcasters worldwide. (Nippon Hōsō Kyōkai, NHK, identified in the west by the spoken English pronunciation of it's initials)
---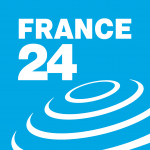 France24 A Paris-based, 24/7 news and public affairs channel available in French, English and Arabic, providing a French perspective on global affairs to a world audience since 2006. (in French, "France vingt-quatre")
---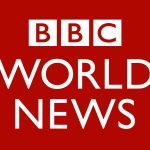 BBC World News Is a news and public affairs service broadcast internationally outside the UK by the commercial news arm of BBC, reaching 76 million of the BBCs 265 million weekly audience.
---

Deutsche Welle Germany's public television international news service is available in 30 languages on radio and in 4 languages on TV, reaching 100 million people worldwide each week. (Deutsche Welle: "German Wave")
---

CCTV Is the largest government-run television broadcaster in the People's Republic of China with a network of 50 channels, accessible to more than one billion viewers in six languages. (CCTV: abbreviation for China Central Television)
---

FNX Is an affiliate of PBS, a non-profit station featuring content about Native Americans in the United States and serving as a voice for indigenous communities across the globe. (FNX: First Nations Experience)
---
Programs
---
The Debate: a live debate from Paris on the topic of the day. Topics range from jobless in the digital age, racism, changing leadership in countries, to corruption scandals in government.
---
cool japan: a look at differences in the way foreigners and Japanese think and act and what make Japanese culture hip.
---
Euromaxx: Offering engaging insights into European culture and lifestyles.
---
Indian Pride: Magazine-style series showcasing the history, talent and culture of the 562 American Indian Nations.
---
Doc: Focuses on different aspects of life worldwide, with a wide range of topics from fatherless Filipino children conceived by foreign holidaymakers to China's Digital Detox camps that combat internet addiction.
---
great gear: A look at the latest products from a wide range of industries, unique Japanese ideas and technologies.