2017 Holiday TV Programming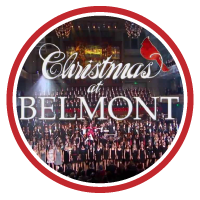 12/22
9pm        Christmas at Belmont
---
12/23
9pm        Christmas with the Mormon Tabernacle Choir Featuring Rolando Villazon
10pm     Crane Candlelight Concert: Laude
---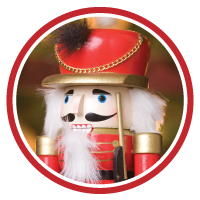 12/24
Noon      Making a New American Nutcracker
1pm        Christmas in Norway with the St. Olaf Choir
2pm        Festival of Carols with Sylvia McNair
4pm        Rick Steves Special – European Festivals
5:30pm  Holidays at Hendricks 2017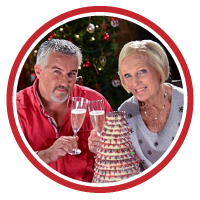 7pm        Great British Baking Show – Christmas Masterclass (#315)
11pm     Night Before Christmas Carol
---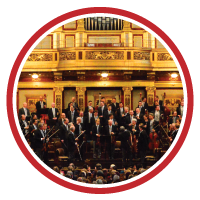 12/25
1pm        Holidays at Hendricks 2017
9pm        Call the Midwife Holiday Special
---
12/26
8pm        Sultan and the Saint
---
12/31   
9pm        Live From Lincoln Center – New Year's Eve: Bernstein on Broadway (repeats 1pm on 1/1/18)
11pm     Austin City Limits Hall of Fame New Year's Eve
---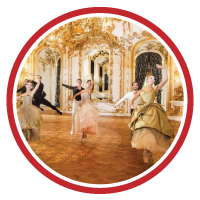 1/1/18
2:30pm   Great Performances – From Vienna: The New Year's Celebration 2018 (LIVE)
9pm        Repeat of 2:30 pm program.
WCNY Classic FM 2017-18 Holiday Program Schedule
Thursday, December 21
6:08 PM MENOTTI: Amahl and the Night Visitors (complete opera) In a long-standing Classic FM holiday tradition, we are bringing you Gian Carlo Menotti's complete one-act opera "Amahl and the Night Visitors," the first opera ever composed for American television, with the original cast of the 1951 NBC-TV broadcast. The soloists are Chet Allen, Rosemary Kuhlmann , Andrew McKinley, Davis Aiken, Frank Monachino, and Leon Lishner. Thomas Schippers conducts.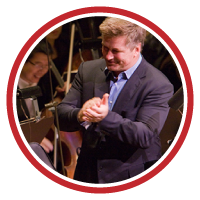 8:00 PM The New York Philharmonic This Week with Alec Baldwin
"Winter Jukebox" CONDUCTORS: Leonard Bernstein, Danny Kaye, Zubin Mehta, Skitch Henderson, Sir Andrew Davis, Alan Gilbert, Bramwell Tovey, André Kostelanetz SOLOISTS: Skitch Henderson, piano; Frank Huang, violin; Judith Blegen, soprano J. STRAUSS, Jr.: Overture to "Die Fledermaus" MOZART: German Dance in C, "Sleigh Ride" BERNARD: Winter Wonderland SUESSDORF: Moonlight in Vermont ANDERSON: Sleigh Ride GRIEG/arr. SEIDL: March of the Trolls from "Lyric Suite" VIVALDI: Winter from "The Four Seasons" VAUGHAN WILLIAMS: Fantasia on "Greensleeves" POULENC: Gloria in G PROKOFIEV: Lt. Kije Suite: Troika PROKOFIEV: Three Selections from "Winter Bonfire: Children's Suite" No. 2: Winter Holiday; No. 4: Around the Bonfire; No. 8: Home Again TCHAIKOVSKY: Selections from "The Nutcracker" MAHLER: Movement 1 from Symphony No. 4 OFFENBACH: Ballet of the Snowflakes from "Le Voyage dans la Lune HUMPERDINCK: Children's Prayer from "Hänsel und Gretel"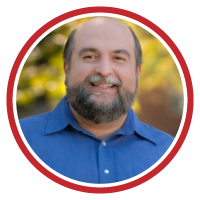 Saturday, December 23
11 AM Concierto with Frank Domínguez
Frank will host his annual "Concierto Christmas" show, featuring music for the holiday season from Hispanic composers and performers. Feliz Navidad!
1 PM Metropolitan Opera with Mary Jo Heath and Ira Siff
For your family's holiday enjoyment, the Met presents Mozart's "Le Nozze di Figaro" with Adam Plachetka, Rachel Willis-Sørensen, Christiane Karg, Serena Malfi, and Luca Pisaroni. Harry Bicket conducts. After the Met at about 4:35, Marie Lamb brings you our annual "Christmas with Great Opera Stars."
6 PM-8 PM Deck the Concert Hall!
In this holiday version of "The Concert Hall", Bruce Paulsen brings you a classic program from the archives of the Syracuse Symphony Orchestra. Grant Cooper, conductor; Syracuse Children's Chorus (Barbara Marble Tagg, director). CUSTER: Holiday Medley; Bob CHILCOTT: Three Carols (world premiere); Randol Alan BASS: 'Twas the Night Before Christmas (Patrick Mason, narrator) HUMPERDINCK: Excerpts from "Hänsel und Gretel" (Patrick Mason, baritone); RUTTER: Jesus Child/Donkey Carol/Star Carol; GRUBER: Stille Nacht (Silent Night)
Terry MIZESKO: Two movements from "A Chanukah Celebration"; David ELLIOTT: Christmas Lights (arr. Custer); ANDERSON: Sleigh Ride; VARIOUS: Christmas Carol Sing-Along (Recorded December, 1997)
Sunday, December 24
Midnight-7 AM Christmas Music with Peter Van de Graaff (WFMT)
11:00 Classic Sinatra with Leo Rayhill
Leo Rayhill and Diane Jones celebrate with Frank Sinatra, plus his family and friends, featuring songs for the season!
12:00 CIAO! with Joey Nigro and Jim Battaglia
Joey, Jim, and Super-Producer John share Italian and Italian-American music and traditions for the holiday season, along with other surprises for the holidays! Buon Natale a tutti!
1:00 Feminine Fusion: Women in Classical Music with Diane Jones
"Holiday Program 2017" Music by women for the winter holiday season.
2:00 Syracuse Society for New Music – Fresh Ink with Neva Pilgrim
"Luminescence" Jane Antonia CORNISH: Luminescence; Wayne OQUIN (b. 1977): O Magnum Mysterium, 2013; Eriks ESENVALDS: A Drop in the Ocean, 2006; Christopher ROUSE: Karolju (back by popular demand!)
4:00 A Festival on Nine Lessons and Carols (Holiday programming from APM)
Pipedreams host Michael Barone presents this service of spoken-word and music (choral and organ), recorded live earlier today from the chapel of King's College in Cambridge, England. The 30-voice King's College Choir performs the legendary "Festival of Nine Lessons and Carols" service of Biblical readings and music.
6:00 Harmonia with Angela Mariani
"Music for the Holiday Season" This week on Harmonia, we've handpicked a variety of early music recordings – new and old – to help get you into the spirit of the holiday season. We'll hear music by Bach, Schütz and Biber, plus chant from Norway's Nidaros Cathedral and a featured recording of medieval English carols.
7:00 Pipedreams with Michael Barone
Holiday Seasonings…an international buffet of tasty carols and instrumental solos for Christmas time.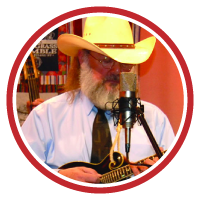 9:00 Bill Knowlton's Bluegrass Ramble
Spend your Christmas Eve by listening to Bill's annual Audio Christmas Card: fifteen-minute uninterrupted segments of bluegrass and oldtime country Christmas hymns, carols, songs and instrumentals. Included are The Roys, Larry Sparks, Dr. Ralph Stanley, and Doyle Lawson.
Monday, December 25
6AM Christmas Favorites with Diane Jones
Spend Christmas morning with Diane as she plays two hours of beloved holiday classics!
8:00 Holidays at Hendricks (WCNY)
Bruce Paulsen hosts Classic FM's beloved annual holiday program from Hendricks Chapel at Syracuse University.
9:30 The Nutcracker (WCNY)
Diane Jones is your host for Tchaikovsky's complete Nutcracker ballet.
11:00 A Leroy Anderson Christmas (WFMT)
Back by popular demand…the WFMT Radio Network invites you to celebrate the holidays with the music of Leroy Anderson! This program is hosted by conductor Leonard Slatkin and the composer's son Kurt Anderson, and features recorded performances of Leroy Anderson's Christmas music with Leonard Slatkin conducting the BBC Concert Orchestra, and Leroy Anderson conducting his "Pops" Concert Orchestra. Listeners will also hear Leroy Anderson talking about how he wrote some of his famous Christmas music, and what Christmas meant to him.
NOON The Film Score: Music for the Winter Holidays (WFMT)
Michael Phillips, host of WFMT's "The Film Score", presents music of the holidays and wintertime from the silver screen. In addition to beloved standards ("White Christmas," from "Holiday Inn"), Michael introduces film music, ranging from "It Happened in Sun Valley" (from "Sun Valley Serenade") to Alexandre Desplat's wintry, folk-inspired score for "The Grand Budapest Hotel" to Bernard Herrmann's bracing sleigh ride accompaniment composed for the Orson Welles drama "The Magnificent Ambersons."
1:00 Musical Gifts: Joshua Bell and Friends (WQXR)
Celebrate the season with superstar violinist Joshua Bell, performing traditional favorites and holiday arrangements from his holiday CD, "Musical Gifts: Joshua Bell and Friends" that celebrate the warmth, beauty and magic of the season. Featuring special guests Michael Feinstein, Frankie Moreno, the Young People's Chorus of New York and more. WQXR's Elliott Forrest hosts.
2:00 An Anonymous 4 Christmas (WQXR)
For Christmas, the legendary group Anonymous 4 sings medieval music from England, France and Spain that praises the Virgin Mary. The devotional songs come from the Codex Las Huelgas, Montpellier Codex, and Cantigas de Santa Maria. Anglo-American ballads such as "The Cherry Tree Carol" and "A Virgin Unspotted" add a homespun seasonal touch.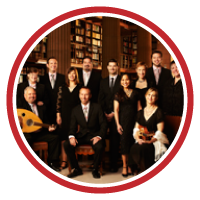 3:00 A Mexican Baroque Christmas with the Rose Ensemble (PRX)
This holiday program features over two centuries of festive Christmas dances and songs from the great cathedrals of Puebla and Mexico City. With rich instrumental and percussive accompaniment, solos and choruses burst forth in this program that's a far cry from the same old Christmas show. Hosted by public radio veteran Tom Crann, with the Rose Ensemble's Artistic Director, Jordan Sramek.
4:00 Christmastime in New York (WQXR)
The Choir of the Cathedral of St. John the Divine performs at the Medieval Sculpture Hall at the Metropolitan Museum of Art with a program that spans hundreds of years and describes the story of the Nativity. The program includes settings of the "O Magnum Mysterium" text by T. L. da Victoria, Morten Lauridsen, and Francis Poulenc; works by Byrd, Biebl, and Hassler; as well as music by Eric Whitacre, Francis Poulenc, William Byrd and Morten Lauridsen. Kent Tritle, conductor; Nimet Habachy, host.
5:00 Holidays at Hendricks (WCNY)
(Repeat from this morning) Bruce Paulsen hosts Classic FM's beloved annual holiday program from Hendricks Chapel at Syracuse University.
Saturday, December 30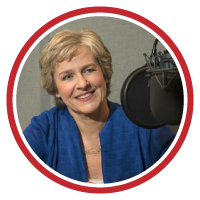 1:00 Metropolitan Opera with Mary Jo Heath and Ira Siff
The Met presents an operetta that's a favorite for the New Year season, Lehár's "The Merry Widow" with Susan Graham, Paul Groves, Andriana Chuchman, Taylor Stayton, and Sir Thomas Allen. Ward Stare conducts.
Sunday, December 31
1:00 Feminine Fusion: Women in Classical Music with Diane Jones
"On the Eve" Music by women to bring in the New Year.
7:00 Pipedreams with Michael Barone
An Organist's Yearbook…our traditional summing-up of some of the year's happenings in the world of the King of Instruments.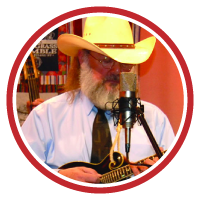 9:00 Bill Knowlton's Bluegrass Ramble
The New Year's Eve Ramble takes a look at some of the bluegrass and oldtime country CDs released during 2017. Included are New York's own Gibson Brothers, Doyle Lawson & Paul Williams, Flashback, and the Molly Rose Band.
Monday, January 1, 2018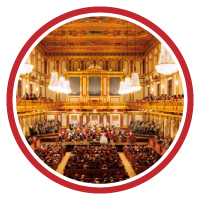 11:00 AM-1 PM New Year's Day from Vienna 2018 (NPR)
The Vienna Philharmonic presents its ever-popular annual New Year's Day concert from the Golden Hall of the Musikverein in Vienna. Listen with people in over 90 countries to your favorite waltzes, polkas and more… a festive way to start off the New Year. Riccardo Muti will conduct.