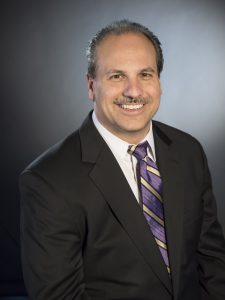 For those unfamiliar with the days of what was called "pledge," television programs were interrupted more than 80 days a year with station personnel making the case for viewers to give money to WCNY in exchange for becoming a Member and being rewarded with a gift like a tote bag or an umbrella. The question I have always asked is why would we interrupt incredible television content with pledge messaging? So when I joined WCNY 11 years ago, I made my own pledge to all of the people throughout roughly 1/3 of New York State that own this great asset – no more! We will cease this practice, remove pledge and do what we should do for our members – deliver our content 24 hours per day, uninterrupted!
The investment that each and every Member makes is important. But the mechanism for which we seek that support is just as important. In early fall of 2005, we publicly committed to become pledge-free within two years. On September 23, 2007, WCNY became the first PBS station in the country to truly put its community first by delivering its content interruption- free! Our entrepreneurial spirit, focus, drive, and unwavering commitment to our members allowed us deliver on our pledge and for 10 years we have never looked back.
How did it all happen?
First, we rebranded from WCNY, "Central New York's Own" to, "WCNY Connected." We wanted it clear that our commitment is to connect to our members and the community through mission driven priorities including education, arts, TV and radio programming, public affairs, and culture.
To accomplish this, we looked for new revenue streams that were controllable, forecast-able, and complimentary to what we do, who we are; and things we could expand upon. We wanted to drive our value into the community in a more passionate way. We wanted to make sure that WCNY was a part of the economic development engine of our community, stitched into the core fabric of everything related to future growth and sustainability.
Television production was something we did for ourselves and something we knew could benefit businesses across the region. How could we take our talents and expertise in this area to a new level? We had two options: grow organically, or go out and purchase a well-established production company and then expand and grow upon it. That's just what we did. The acquisition of established production company produced instant new revenue and helped us offset the lost dollars we'd typically earned during pledge efforts.
We didn't stop there. We took a deep dive into our educational roots. We created Enterprise America, which would enable us to fulfill our public broadcasting mission in a non-traditional way, while also generating revenue. Enterprise America provides middle school students an immersive learning experience focused on STEM (science, technology, engineering and math) skills, entrepreneurship and financial and civic literacy. Leveraging the WCNY Enterprise America center, 25 additional Enterprise America centers will be opened throughout the United States, resulting in the opportunity to ignite 750,000 new entrepreneurs every year.
Our move to the Near Westside reflected the change in how we operated. We transitioned our focused from a nonprofit mentality to one that is fast paced, growth-oriented, adaptable, and flexible business; becoming a leader in the economic development health of the community. We wanted to drive growth from a jobs perspective, economic health and wealth, and help spur a resurgence of a neighborhood in the 9th poorest census tract in the country.
All this created a buzz that put us in a new light. We looked different, created new partnerships, and attracted new talent. We owed this to ourselves, to the communities who own us, and ultimately, to you.
There's a lot to celebrate, and a lot to look forward to as we approach September 23. We're going to continue to innovate, and this year, we're proud to announce our radio operations are now 100 percent interruption-free! We'll continue to bring other PBS stations on to use our Centralcast services. More than 130 million Americans across the country receive their PBS content from our Centralcast service. That's all happening right here in our Broadcast and Education Center through a collaboration with the eight other New York stations who joined WCNY in creating Centralcast, and like WCNY, they benefit from the revenue Centralcast produces.
Thanks for investing in our interruption-free movement. Your support is making our community a bright spot and putting WCNY on the map as a leader in the PBS system. We're listening to you, and, in turn, giving you greater value, and more reason to treasure WCNY.
We'll continue to push the envelope, but we need you, our members, to continue to engage with us. Invest in WCNY – with your suggestions, with your volunteerism, with your high expectations for us, and yes, with your dollars. It's an all hands on deck partnership, private and public, neighbor-to-neighbor. That's what makes us successful today and will make us successful tomorrow and for years to come.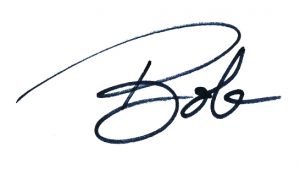 ---
Top 5 Interruption-Free Benefits for YOU!
---
The end of "pledge" provides WCNY viewers with 330 additional hours of entertaining, high-quality, and inspiring television programming. You can count on WCNY content 24/7, uninterrupted!
---
WCNY no longer interrupts your programming for 80 days of the year. And, we no longer ask you to give money in exchange for becoming a Member to get a gift like a tote bag or umbrella.
---
Your support is making our community a bright spot. In fact, your support is making us a national leader in the PBS System. On September 23, 2007, WCNY became the first PBS station in the country to truly put its community first by delivering content interruption-free.
---
To mark the occasion, WCNY Radio is now also 100% interruption-free – no more on-air pledge drives and more music.
---
WCNY is even MORE connected to the community through new mission-driven initiatives, that drive value into our community in a more passionate way, while also creating new revenue streams.