Interns Blog
Lunch on Haley and her MemberCard
Like always, Haley and I find ourselves either forgetting to bring a lunch or deciding 10 minutes before lunch time that we don't want what our tasty homemade lunches. So, what do we do? We walk to Armory Square. 
The decision: We usually find ourselves at Pastabilities.
Never heard of Pastabilities? Call someone right this second and GO! I mean it, now! This place has the best pasta dishes, salads, pizzas, you name it. Best of all, Pastabilities is one of the restaurants where WCNY members can use
their MemberCard. Haley's a member, and decided to treat me to lunch with hers!
Intern Education: While waiting in  line, Haley explained what the card is and the perks you get when you use it. A friendly man asked us what we wanted, we decided (quick decision this time)! Next stop, we approached the chef. Haley suggested I take a picture of the process! "Hurry take a pic of him making your food for your blog!" I casually  turned to the chef making our food and snapped a photo. Yes, I was laughing. Why? Because it was so quick, and he was wondering what I was up to. It's not everyday people take pictures of chefs making food, with a WHOLE line behind them. Yes, the chef was wondering what we were doing, and to be honest, he seemed concerned and honestly, upset. I explained why I was taking his photo and we quickly became friends.
The PR continues for MemberCard, we took a pic of the MemberCard on our tray. 
But guess what! Haley used her MemberCard, and we got two meals for the price of one. 
I couldn't finish my meal but it was a fun MemberCard experience, and having a lunch date with the boss was a nice break from the office!
Until my next lunch date, 
TO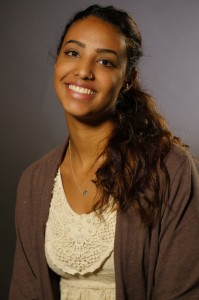 ◄ Back to News