Interns Blog
Not your ordinary summer internship
The name is Krista Brower, founder of this here intern blog, currently typing away at my very own 'cube of success' (has a nice ring to it). That's how I refer to it, at least. I'm currently on cube number two. My first cube had a chair, desk (of course), a mac computer, complimentary pens and a thing of handy tissues (not yet opened). The desk was legit, I'm talking big time and, boy, did it have a view.
I had the privilege of hearing a man named Tom on the phone talking to so many people. He's the man. I could never really tell, though, when he was talking to me or on the phone, but still, he was the man to say "Good morning Krista" to start off my day.
Unfortunately, due to my great work I was promoted to a new desk with an upgraded PC (we actually got a new designer and she took my desk but that's okay – she's awesome and deserves it). But anyways, now that you're caught up on my intern journey so far, it's time for the business aspect and well…the point of all of this.  
I am interning in the communications department here at WCNY with the lovely Haley Dubnoff as my "boss" (heavy use of the air-quotes) as she has been a huge support and aid to my experience here. She's so laid-back and nice, but professional at the same time, making sure everything goes smoothly and is done correctly.
For the remaining time here at WCNY, I will be capturing my day-to-day experiences, including what I'm personally working on, our weekly programs that I would recommend or, most likely, have already watched during the time I should be doing actual work (Operation Wild- LOVE IT), the restaurants where you can use your MemberCard, the daily humor and just the everyday progress of WCNY as an organization that the community may not see – the behind-the-scenes. Trust me; it's nothing I ever expected as a business to be. It's truly remarkable and something I must show you guys.
As I like to consider myself to be a "one-time previous" blogger, I'm determined to establish this blog as a way for interns to express their personal experience and thoughts about the work they perform at WCNY. For me, I promise to write it all down, starting with the non-working badge and almost getting hit by car on my first day (it's okay, Haley came to my rescue) to my legendary but oh so accurate nickname "TO" or "The One."
So, to conclude, I will use forceful tactics and say, don't bypass this gateway into seeing WCNY and its works. Check it out and see what's going on in the office. Hey! Maybe you'll want to come down and visit us. We're always looking for volunteers.
Until next time,
Krista aka TO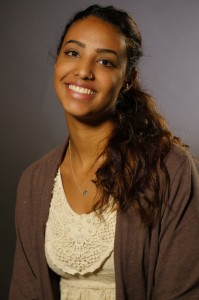 ◄ Back to News