November 12, 2020: Brandon Vamos, Pacifica Quartet
by Diane Jones
November 12, 2020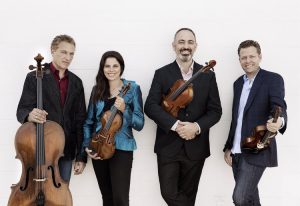 The Syracuse Friends of Chamber Music virtual season continues this weekend with a performance from the Pacifica Quartet.  Brandon Vamos, cellist with the Pacifica Quartet, spoke with mid-day host Diane Jones about the concert, the choices of programming Beethoven and Jennifer Higdon together, and the way the quartet is adapting to this new performance environment.
Find out more about the complete Syracuse Friends of Chamber Music season here.
And learn about the Pacifica Quartet here.
◄ Live at WCNY - On the Radio