ReadOut
You can hear The Post-Standard read each day along with an assortment of magazines and best sellers. Our affiliation with the Radio Talking Book Network brings the New York Times, The Wall Street Journal, the Christian Science Monitor, the New Yorker, National Geographic and many more publications to the visually impaired who use the ReadOut service.
Click the schedule tab to access the program guide for the week.
View the ReadOut schedule.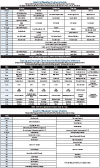 Read Out can be heard on a special sub-carrier signal that picks up WCNY's regular radio signal.
Listeners can borrow receivers by contacting WCNY. They are also available for purchase by request.
The receivers are not sold in stores because they are custom-built to pick up the radio frequencies in Syracuse, Utica or Watertown.
To borrow a receiver or for purchase information, fill out the form below.