Feminine Fusion
S06 Ep21: Patchwork Quilt, Part XXXI
by Diane Jones
January 22, 2022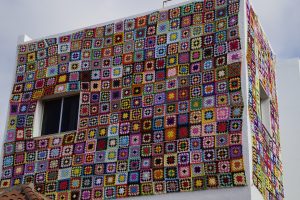 "Music expresses feeling and thought, without language; it was below and before speech, and it is above and beyond all words." – Robert G. Ingersoll
Let's add yet another block to our Patchwork Quilt of great music by women.  This week, some new releases, including a debut CD.
Patchwork Quilt, Part XXI
Julianna Hall:  Sarah Albritton and Nellie Mae Rowe, from Cameos (text by Molly Fillmore)
Molly Fillmore, soprano; Elvia Puccinelli, piano
"Bold Beauty"
Blue Griffin Recordings 559
Fredric Chopin:  Ballade No. 4, Op. 52
Elzbieta Bilicka, piano
"Lights & Shadows"
Centaur 3876
Danaë Xantha Vlasse:  Nepenthe
Lili Haydn, violin; Èru Matsumoto, cello; Robert Thies, piano
"Mythologies"
Cezanne Productions
Caroline Shaw:  Aurora Borealis (text by Mary Jo Salter)
Renée Fleming, soprano; Yanick Nézet-Séguin, piano
"Voice of Nature: The Anthropocene"
Decca 3456502
Gwynneth Walker:  Emily! (text by Emily Dickinson)
Michelle Areyzaga, soprano; Dana Brown, piano
"Were I With Thee"
4Tay Records 4066
Victoria Bond:  Black Light
Paul Barnes, piano
Philharmony "Bohuslav Martinu"; Kirk Trevor, conductor
"Illumination: Piano Works of Victoria Bond"
Albany 1880
Run time:  58:30
Feminine Fusion highlights the roles of women in classical music. Host Diane Jones brings you stories and music of the women who create, perform, and inspire. Produced in the studios at WCNY-FM.
◄ Back to News