Feminine Fusion
S06 Ep52: Season 6 Finale
by Diane Jones
August 27, 2022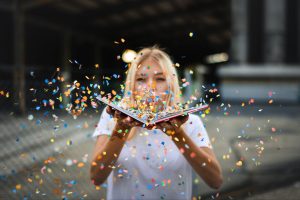 "I am not afraid of tomorrow, for I have seen yesterday and I love today."  – William Allen White
It's hard to believe that Season Six of Feminine Fusion is coming to a close!  Before we jump into Season Seven, let's take a look back at some of the music we've experienced together in this past year.
Season Six Finale
Mira J. Spektor:  White Road of Summer and Indian Summer
Maeve Högland, soprano; Jean-Paul Björlin, piano
"Summer & Winter Songs"
Navona 6236
Henriëtte Bosmans:  Cello Sonata (excerpt)
Leah Plave, cello; Dan Sato, piano
"Impressions: The Rediscovery of Henriëtte Bosmans"
Independent
Fanny Mendelssohn Hensel:  Overture in C Major
Women's Philharmonic; JoAnn Falletta, conductor
"The Women's Philharmonic"
Koch International 7169
Luna Pearl Woolf:  Deep in the water, too deep for tears…
Matt Haimovitz, cello
Choir of Trinity Wall Street; Julian Wachner, conductor
"Fire and Flood"
Pentatone
Traditional Serbian:  A Window For Her Eyes
Tapestry Vocal Ensemble
"Faces of a Woman"
MDG 3441468
Joan Tower:  Strike Zones
Evelyn Glennie, percussion
Albany Symphony Orchestra; David Alan Miller, conductor
"Joan Tower: Strike Zones"
Naxos 8559902
Run time:  58:30
Feminine Fusion highlights the roles of women in classical music. Host Diane Jones brings you stories and music of the women who create, perform, and inspire. Produced in the studios at WCNY-FM.
◄ Back to News