September 27, 2019: La Boheme in Ithaca
by Diane Jones
September 27, 2019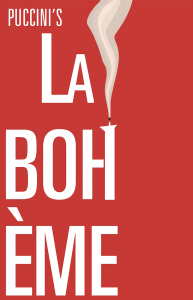 Great happenings in Ithaca this weekend!  The Cayuga Chamber Orchestra, Opera Ithaca, the Ithaca Children's Chorus, and the Ithaca College Choir are all joining forces for a semi-staged production of Puccini's "La Boheme."  Mid-day host Diane Jones spoke to Cornelia Laemmli Orth, music director of the Cayuga Chamber Orchestra, and bass-baritone David Neal, who is playing not one but two roles in this production.  They talked about the logistics of putting it all together, and gave us some behind-the-scenes insight into the production.
Information about the Cayuga Chamber Orchestra is available here.
And information about Opera Ithaca is available here.
◄ Live at WCNY - On the Radio