Featured News
'Space Night' airs Nov. 20 on WCNY
by Haley Dubnoff
November 14, 2013
WCNY will air a special evening of space-related programs Nov. 20 from 8 to 11 p.m. on WCNY.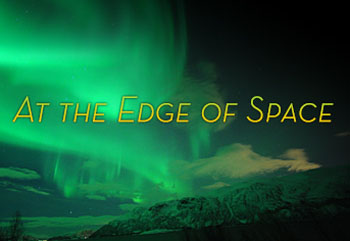 Nova: At the Edge of Space at 8 p.m.
Between the blue sky above and the infinite blackness beyond lies a frontier that scientists have only just begun to investigate. Nova takes viewers on an exploration of the earth-space boundary that's home to some of nature's most puzzling and alluring phenomena: the shimmering aurora, streaking meteors, and fleeting flashes that shoot upwards from thunderclouds, known as sprites. Only discovered in 1989, sprites have eluded capture because they exist for a mere split-second—40-times faster than an eye blink. Nova rides with scientists in a high-flying weather observation plane on a hunt for sprites, finally snaring them in 3D video and gaining vital clues to unraveling their mystery. Combining advanced video technology with stunning footage shot from the International Space Station, "At the Edge of Space" probes the boundary zone and offers an entirely new perspective on our home planet.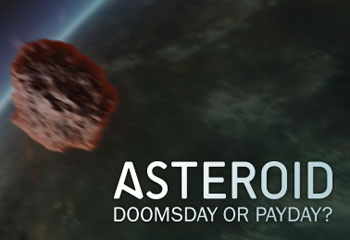 Nova: Asteroid: Doomsday Or Payday? at 9 p.m.
The asteroid that exploded over Siberia, injuring more than 1,000 and damaging buildings in six cities, was a shocking reminder that Earth is a target in a cosmic shooting range. From the width of a football field to the size of a small city, these space rocks have the potential to be killers. In a collision with earth, they could set off deadly blast waves, raging fires and colossal tidal waves. But some audacious entrepreneurs look up at asteroids and see payday, not doomsday. Some asteroids are loaded with billions of dollars' worth of elements like iron, nickel, and platinum. NASA is planning an ambitious mission to return samples from a potentially hazardous asteroid, and would-be asteroid miners are dreaming up their own program to scout for potentially profitable asteroids. Will asteroids turn out to be our economic salvation, or instruments of extinction?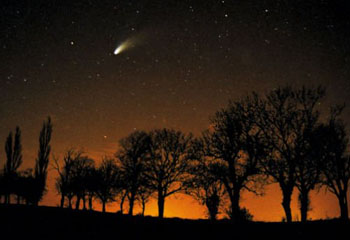 Comet Encounter at 10 p.m.
Comets have fascinated, even terrified us for thousands of years. Traditionally seen as harbingers of doom, they can influence some people even to this day. For scientists though, comets are a great opportunity. This year a particularly massive chunk of ice and rock is hurtling our way, an object that will fascinate billions and should create the space show of the century. Right now Comet ISON, somewhere between one and 10 kilometers in diameter, is just beyond the orbit of Jupiter. As it races past us toward the sun it should develop a tail that will light up the skies brighter than a full moon. Then the comet will slingshot around the back of the sun and could emerge brighter than ever, treating the entire northern hemisphere to an unforgettable sight. It could even be visible in daylight. Simultaneously astronomers will be able to glean vital clues on the origins of our solar system.
◄ Back to News