Connect Card Partner
---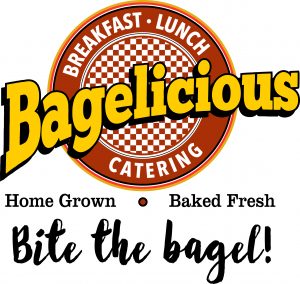 8 Fresh
 2-for-1 entrée
 7608 Oswego Rd, Liverpool, NY, Onondaga County, United States
 (315) 652-6007
Hours:
Mon. – Fri. 6 a.m. to 3 p.m.
Sat. & Sun 7 a.m. to 2 p.m.
---
$$$$ Home grown, bagels baked fresh every day! We offer breakfast and lunch all day….Stop in and BITE THE BAGEL!
Family owned and operated. Serving the same great bagels for over 22 years and proudly providing all menu items made to order with the freshest of ingredients.
---
From the Menu – A sampling
Bagelicious Breakfast Sandwich
Scrambled eggs and choice of cheese and meat on your favorite fresh bagel.
Fritatta
Served with your choice of bagel or toast.
Breakfast Burrito
Scrambled eggs with choice of meat, veggies & cheese. Served with sour cream & salsa.
Every kind of bagel you can imagine
Try one of our fifteen homemade cream cheeses!
Open Face Reuben Sandwich
Try this delicious sandwich on a bagel!
Coffee and Cappuccino
Free in-house refills on delicious coffee and cappuccino.  Enjoy your cappuccino with  a shot of French Vanilla, or Caramel Turtle.