Connect Card Partner
---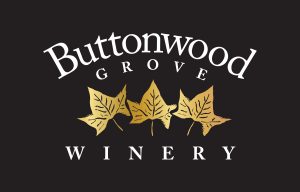 Buttonwood Grove Winery
2-for-1 tasting and buy 1 bottle, get 1 bottle free. (Limit 1)
 5986 New York State Route 89, Romulus, NY, Seneca County, United States
(607) 869-9760
Hours:
January – March
Mon., Thu – Sun. 10:00 a.m. to 5:30 p.m. (closed Tue. and Wed.)
April – December
Mon. – Sun. 10:00 a.m. to 5:30 p.m.
---
From our spacious multi-level deck, you can enjoy spectacular views of the lake and our beautifully landscaped grounds. Our well-established vineyards produce classic European vinifera grapes including Chardonnay, Cabernet Franc, Cabernet Sauvignon, Merlot, and Riesling. Vines planted more recently are Sauvignon Blanc, Pinot Noir, and Gewurztraminer.
Savor a tasting from your choice of our many award winning wines, then browse our extensive gift shop for the perfect item for yourself or a friend.
Weekends during July and August, we host our popular Friday Night Deck Parties, with premium regional bands, and our delicious BBQ, cooked on site. Many Saturday afternoons feature live music as well. The complete schedule can be found on the Winery Events page.
---
Featured Wines
Cabernet Sauvignon
(dry) Oak aged vinifera red with rich currant flavors and a full, dry finish. Complex and full bodied with great aging potential. A heart healthy red!
Cabernet Franc
(dry) Oak aged vinifera red full of berry and vanilla in the nose and spice in the finish. Complex and full bodied, a great example of New York Cabernet Franc!
Reserve Chardonnay
100% barrel and malolactic fermentation, this is a true reserve! Rich with butter, the creamy finish is sure to please any Chardonnay lover.
Dry Riesling
A delicious, crisp and Dry Riesling with an exceptional high, clean and lively acidity. Ideal for summer pairing with salads, fruits, seafood and light desserts.
Dry Rosé
(Less than 1% rs) Made from Cabernet Franc and Pinot Noir grapes, this dry rosé has delicate strawberry aromas and a clean, crisp finish. Perfect for lighter white meats, or as an aperitif.
Blackberry Briar
Fresh from the briar patch, our delicious blend of blackberries and Concord grapes is full of the flavors of sun-ripened fruit. Enjoy it by itself, or served over ice cream or cheesecake