Connect Card Partner
---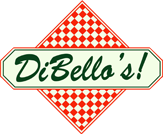 DiBello's Restaurant
 2-for-1 entrée
4647 Onondaga Blvd, Syracuse, NY, Onondaga County, United States
(315) 475-7992
Hours:
Sun. – Thur. 8:00 a.m. to 9:00 p.m.
Fri. – Sat. 8:00 a.m. to 10:00 p.m.
---
$$$$ For 35 years, DiBello's has served traditional Italian fare to the residents of Syracuse. Located on Onondaga Boulevard in the Western Light Plaza, this homey restaurant offers all the tastes of Italy while extending friendly service to create a warm and inviting family atmosphere for breakfast, lunch, and dinner. Though it offers predominately Italian cuisine, the menu also incorporates American flavors to suit the tastes of all its patrons. DiBello's also offers take out and catering to provide customers with the choice to enjoy their delicious Italian food at home.
---
From The Menu – A Sampling
Eggs Benedict Bella Roma
Two poached eggs on an English muffin with Canadian bacon and Hollandaise sauce served with home fries.
Eggplant Parmesan
Fried eggplant topped with homemade sauce and mozzarella cheese, served with a side of pasta or fries and a salad.
Meatball Casserole
Meatballs and sautéed onions, peppers, and mushrooms topped with a homemade sauce and mozzarella cheese, served with a side of pasta and a side salad.
Italian Platter
Generous proportions of lasagna, eggplant, meatballs, sausages, and stuffed shells.
Italian Bread French Toast
Four generous slices of Italian bread dipped in egg and fried golden brown, topped with powdered sugar and/or syrup with an option to add meat.