Connect Card Partner
---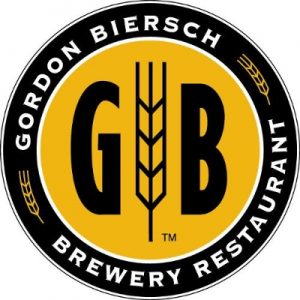 Gordon Biersch Brewery Restaurant
 2-for-1 entrée
 Destiny USA
304 Hiawatha Blvd W., Syracuse, NY, Onondaga County, United States
(315) 478-0990
Hours:
Sun and Mon 11:00 a.m. to 10:00 p.m.
Tue. – Thur. 11:00 a.m. to 11:00 p.m.
Fri. and Sat. 11:00 a.m. to 1:00 a.m.
---
$$$$ Inspired by the Reinheitsgebot of 1516, the Gordon Biersch experience rests upon the foundations of purity, simplicity, and precision. This philosophy is most recognizable in our selection of authentic German Lagers, each crafted on-site using only malted barley, hops, yeast and pure filtered water. This same dedication extends to the kitchen, where chefs create fresh dishes that perfectly balance comfort and excitement. The Gordon Biersch heritage of superior beer, great food and good times are now being served up daily. Join us!
---
From the Menu – A sampling
Beer-Battered Fish and Chips
Atlantic cod dipped in märzen batter and fried with tartar sauce, apple cider slaw, and salt & peppers fries.
Beer-Braised Steak Tips
Simmered in a mushroom märzen demi-glaze with bacon jam, caramelized onions, mushrooms, and tomatoes served with roasted garlic mashed potatoes.
Traditional Sausage Platter
Three märzen-simmered bratwursts, grilled, skewered, and served with sauerkraut & potato croquettes and braised red cabbage all accompanied by a märzen mustard and GB pub sauce.
Kobe Cheeseburger
American-styled Kobe beef burger with cheddar cheese, lettuce, and tomato.
Blackened Fish
Mahi Mahi dusted in Cajun seasonings and griddled. It's served on toasted ciabatta with Cajun remoulade, tomato, and greens.
Lobster & Shrimp Mac N' Cheese
Lobster and Shrimp tossed with bowtie pasta in a parmesan-Havarti sauce, garnished with tomatoes, greens onions, and a garlic cheese crostini.