Connect Card Partner
---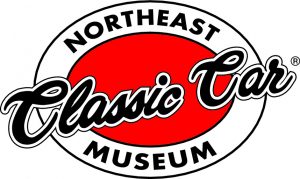 Northeast Classic Car Museum
 2-for-1 admission
 24 Rexford St, Norwich, NY, Chenango County, United States
 (607) 334-2886
Hours:
Open 7 days per week – 9 a.m. to 5 p.m.
---
Over 160 classic and vintage vehicles are on display in 5 connected, climate-controlled buildings at the Northeast Classic Car Museum. Exhibits include the Fabulous Franklins, Cars Made in New York State, the Post-War collection and more. Visitors are also treated to original videos, WWI & WWII aircraft engines, period fashions, and much more.
---
Exhibits – A sampling
ROAD RIVALS: Police Cars vs Muscle Cars & Motorcycles
Our new display opened to the public on May 21, 2016 and will run through April 2017. Learn all about different items on police cars such as gum ball machine lights and why a police car is black & white. Also featured are the iconic muscle cars and vintage motorcycles. Some new additions include a 1948 Indian Chief and police bikes.
The Staley Collection
An eclectic collection of rare and interesting automobiles from the early years of the automotive age.
American Beauties
Style, grace, and elegance.
The Fabulous Franklins
Manufactured in Syracuse, New York from 1902 to 1934 – one of the largest collections of Franklins on exhibit in the world.
The Legends: Auburn, Cord, Duesenberg, Packard
The names speak for themselves.
Cars Made in New York State
Mora, Pierce-Arrow, Maxwell, even a camp trailer made right here in Norwich, NY!