Connect Card Partner
---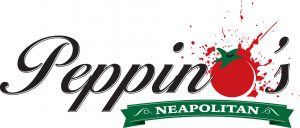 Peppino's Neapolitan
 Buy one get one free pizza of equal or lesser value.
 409 S Clinton St, Syracuse, NY, Onondaga County, United States
 (315) 422-8811
Hours:
Mon. – Wed. 11 a.m. to 9 p.m.
Thu. – Sat. 11 a.m. to 10 p.m.
Sun. 11 a.m. to 6 p.m.
---
$$$$ Peppino's is introducing the hottest new restaurant concept to hit the country. With the use of the highest quality imported Cured Meats, Grass Fed Steak, Free Range Chicken, Locally Sourced Pork, Caputo Flour, All Natural Italian Tomatoes and Grande Cheeses you can customize your own masterpiece.
At Peppino's Neapolitan we are creating true Neapolitan pizza, blending century old traditions of the thin crust pizza with the baking and dough techniques associated with old Italy.
We use over 160 year old traditions and methods, 4,864 miles from their birthplace in Naples, Italy. The Margherita pizza owes its name to Italy's Queen Margherita who in 1889 visited Naples. The Pizzaioli (pizza maker) created a pizza for the Queen that contained the three colors of the new Italian flag. The red of the tomato, white of the mozzarella and fresh green basil was a hit with the Queen and the rest of the world. Neapolitan style pizza had now spread throughout Italy and each region started designing their own versions based on the Italian culinary rule of fresh, local ingredients.
---
From the Menu – A sampling
Sicilian Spinach Salad
Baby Spinach, Farro, Caramelized Onion, Chickpeas, Cherry Tomatoes, Local
Bacon and Dates tossed in Honey Balsamic Vinaigrette
Build Your Own Salad
Choose your base salad, then choose 5 garden toppings and a dressing. Upgrade to include specialty cheeses (Goat Cheese, Gorgonzola, Shaved Parmesan Reggiano, or Daiya Cheese (Vegan), as well as premium proteins and seeds.
Create Your Own Pizza
Choose your dough (Artisan, Gluten Free or Sprouted Wheat), choose your base pie (classic Americano, Marinara or Garlic Bianco among others), pick your toppings, accessorize, watch us bake your creation in just two minutes, add finishing toppings, and enjoy!
Peppino Artisan Melt
House made meatballs, local sausage, all natural Italian Tomato Sauce, Mozzarella and aged provolone.
Risotto Bombs
Creamy traditional Italian risotto rolled and shaped, fried and served with marinara.
Weekly Craft Beer Flights
Flights and full pints featuring seasonal crafts and your favorite local breweries.