Connect Card Partner
---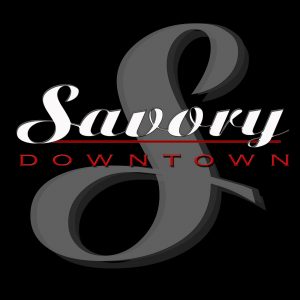 Savory Downtown
 2-for-1 entrée
 300 Washington St, Watertown, NY, Jefferson County, United States
 (315) 788-0272
Hours:
Mon.- Thu. 11:00 a.m. to 10:00 p.m.
Fri. & Sat. 11 a.m. to 10 p.m. (bar closes at 2:00 a.m.)
Sun. – closed
---
$$$$ Attached to the historic Best Western Fort Drum Hotel in Watertown, Savory Downtown is a great place to grab some delicious food and on Thursday, Friday and Saturday nights, listen to great live music. Or watch for ticket information about nationally known acts such as Big Wreck and Tantric presented in the Ballroom. Not only is the food exceptional, but the restaurant offers their services for weddings, military functions, baby showers, and more. They host a happy hour Monday through Friday from 4 to 6, featuring 2 for 1 domestic drafts and $5.00 appetizers. And on Wine Night Thursday, they offer $2.00 house wines all night.
---
From the Menu – A sampling
Homemade Meatballs
Rolled and cooked in house in their homemade red sauce.
Homemade Sausage
Made in house with the right blend of spices and just enough kick.
Homemade Gnocchi
Gnocchi served with meatballs or sausage with their homemade sauce.
Stuffed Half Hots
Stuffed with meats and spices with a kick.
Homemade Italian & Poppyseed Dressing
Made in house with a blend of sweet and savory flavors served on our house salads with chicken.