Connect Card Partner
---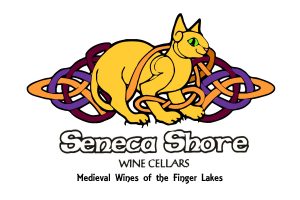 Seneca Shore Wine Cellars
2-for-1 tasting and 15% discount on wine purchases – unlimited use
 929 Davy Rd, Penn Yan, NY, Yates County, United States
 (315) 536-0882
Hours:
Jan. – Apr.
Mon. – Sun. 10:00 a.m. to 5:00 p.m.
May – Dec.
Mon. – Sat. 10:00 a.m. to 5:00 p.m.
Sun. 11:00 a.m. to 5:00 p.m.
---
Seneca Shore Wine Cellars grows, produces, and sells premium Finger Lakes wines as the Medieval Winery of the Finger Lakes. Featuring 50 acres of award winning vineyards, the winery has won numerous awards, which can be seen on their tasting room walls, and are proud of their friendly service and good wine at an affordable price. 50 acres of award winning vineyards were started in 1979 producing Gold Medal Riesling & Cabernet Sauvignon, as well as other vinifera varieties such as Merlot, Chardonnay, Pinot Grigio, Gewurztraminer, Cabernet Franc, Pinot Noir, and Lemberger. The Seneca Shore Wine Cellars provide excellent value for their visitors, so be sure to stop in soon.
---