The Mysterious Origin of Thousand Island Dressing
This independently produced documentary explores the origins of one of the nation's most popular salad dressings through three mysterious stories.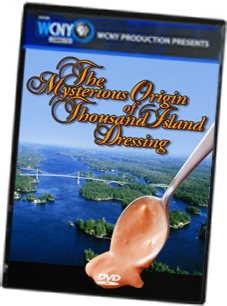 The conflicting early 20th-century stories of this culinary classic's origin create a tasty mystery to devour! See if you can guess the creator of the dressing in this intriguing tale of fame and riches, tragic love, working class ingenuity, shocking racism and smoldering sensuality!