How to find WCNY's Plus Channel
---

Find the Plus Channel on TV and get ready for the 46-hour Downtown Abbey marathon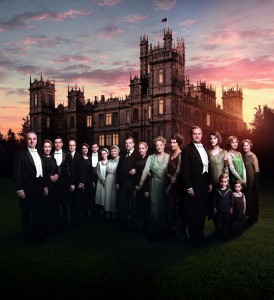 Time Warner Digital Cable viewers will find WCNY Plus on channel 1277, and Verizon FiOs viewers will find Plus on channel 468.
DirecTV and Dish Network viewers will need to purchase an antenna (or make your own!). We sat down with WCNY engineer Terry Long to get the scoop on home antennas.
Choosing the right antenna
Many factors such as distance from the signal tower, thickness and composition of walls, even trees impact how much signal will reach your TV.
Antenna Sensitivity: Sensitivity measures the weakest signal the antenna can detect.
Gain: The gain of antenna refers to how much signal the antenna will collect.
Terry's Top Picks
Highest Sensitivity
The Antennas Direct ClearStream 4 Extreme Range UHF Outdoor Antenna is hard to beat. The antenna is quite large (20×28 inches) and offers accessories like a booster amplifier. The booster amplifier makes the antenna more powerful, making sure the television signal is as strong as possible. The Antennas Direct DB8e Extreme Range Multi-Directional Bowtie UHF Antenna is even larger, at 50×36 inches, and offers one of the highest gains available to the general public.
Medium Sensitivity*
The Antennas Direct C1C ClearStream 1 indoor/outdoor or the GE Attic Mount Antenna may be your answer. Still having trouble getting a signal? Try the Antennas Direct C2 ClearStream UHF Antenna. It's small enough to try inside near the TV and rugged enough to use on a window frame, deck or the roof. (This antenna was top rated by WCNY Public Media staff during the TV conversion rush in 2009.)
*The strength Terry recommends for most viewers
Lower Sensitivity
The RCA Digital Flat Passive Antenna or the Mohu MH-110583 Leaf 30 HDTV Antennas are not amplified, but give good reception. The Winegard FL5500A Flatwave Amped Razor Thin HDTV Indoor Antenna contains an amplifier. Amplifiers are especially useful for apartments or aluminum sided homes which have difficulty receiving signal. The TERK Omni-Directional Amplified Digital Flat Indoor HDTV Antenna and the RCA ANT1750R Digital Flat Indoor Amplified Antenna are also in this category. If the picture and sound are breaking up, try hanging the antenna on a south facing wall or window. (A picture can be hung over the antenna to hide it!)
Make an antenna
Feeling crafty? Watch this short video to find out how to make your very own HDTV digital antenna at home.