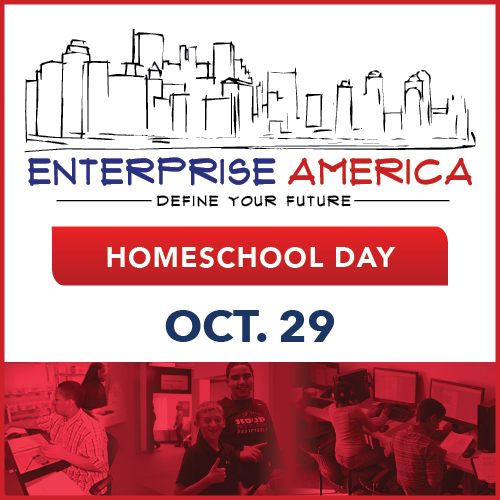 WCNY's Enterprise America program offers Homeschool Day, an amazing hands-on learning opportunity for homeschooled children ages 9-14. Children apply STEM and financial and civic literacy skills while operating businesses and explore careers in the Enterprise America 21st century model city. They experience the value of teamwork, critical thinking and problem solving to achieving success in the real game of life. No preparation is required.
Download Registration form or submit online form below.
---
Tickets are no longer available.