Feminine Fusion
April 1, 2018: Patchwork Quilt Redux
by Diane Jones
March 26, 2018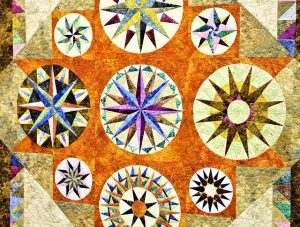 "Music offers composers an immeasurably rich and generous sonic landscape in which to explore the 'life story' of each musical idea." – Melinda Wagner
This week, we hear an archived episode of Feminine Fusion.  Originally broadcast in Spring of 2017, it's a wonderful mix of music I think you'll enjoy:
"Patchwork Quilt III"
Patricia Morehead: Just Before The Rain
Dimitris Marinos, mandolin; Elizabeth Stuart, cello; Christie Miller, clarinet
"Brass Rail Blues"
Navona Records 5953
Alicia Terzian: Tres Piezas
Siberian State Symphony Orchestra; Vladimir Lande, conductor
"Off The Edge"
Navona Records 6088
Juli Nunlist: Spells
Vox Futura; Andrew Shenton, conductor; Noel Smith, director
"Spells: The Works of Juli Nunlist"
Navona Records 6096
Melinda Wagner: Wick
New York New Music Ensemble; Jeffrey Milarsky, conductor
Bridge Records 9345
Run time:  58:48
Feminine Fusion highlights the roles of women in classical music. Host Diane Jones brings you stories and music of the women who create, perform, and inspire. Produced in the studios at WCNY-FM.
◄ Back to News