Other Ways to Give
WCNY's Matching Gift Program involves hundreds of companies and organizations throughout Central and Northern New York and Southern Canada, that match donations made by their employees.
View participating companies to see if your company is listed. If it is, obtain a matching gift form from them and submit it with your gift to WCNY.
If not, contact your human resources department – they may still offer to match your gift or they may wish to contact WCNY Membership Services for more information at (315) 453-2424.
Below is a partial list of participating matching gift companies:
AES Cayuga
AETNA Foundation
AKZO
Alcan Aluminum Corporation
Alco Standard Corp
Allegheney International
Allied Signal
American Demographic
American Tobacco
American Express
AMGEN Foundation
AMICA Companies Foundation
AMOCO
Amsted Industries
Aon Foundation
BP Foundation/ARCO
ATC
A T & T Foundation
Automatic Data Processing
Aventis Pharmaceuticals
AXA Foundation
BAE Systems
Bankers Trust
Bell Comm Research
Becton Dickinson
Bell Atlantic/NYNEX
Bellcore
Bank of America Foundation
BMC
The Bank of NY Mellon
Borden Foundation
Kraft, Inc.
Lincoln Financial Foundation
Lockhead Martin
Lucas Aerospace
Lucent Technologies
Macy's Foundation
Marine Midland Bank
May Stores Foundation
Mellon Bank
Merck Co Foundation
Merrill Lynch & Co.
Met Life
Mid-State
Millipore
Minerals Technologies Inc.
Marsh & McLennan Companies
Mobil Foundation Inc.
Monsanto Fund
Montgomery Ward
MONY Trust
Morton International Inc.
Nabisco Brands Inc
NCR Foundation
National Computer System
National Grange Mutual Ins Co
Mutual Ins Co
Bristol-Myers Squibb
Buckey Pipeline
United Technologies
CBS
Conn General Life Insurance
Champion International Corp
Chase Manhattan Bank
Chemical Bank
Chevron/Texaco
Chicago Title/Trust
Cigna Foundation
Citgo Petroleum Corp.
Citibank
CNA
Coca-Cola Co.
CNY Community Foundation
Continental Group
Consolidated Nat Gas
Contel
Cooper Industries Foundation
Corning Inc Foundation
Covidien Employee MG Program
CPC International
Deluxe Check Printer
Digital Equipment Co.
Eastern Mountain
Ecolab
Emerson Electric Company
Equitable Life Insurance Co.
Exxon Corporation
National Grid
Norstar
Novartis US Foundation
NRG Energy
Bell Atlantic
New York Telephone
Osmonics
Olin Corp.
Pennwalt Corp.
Penwalt Foundation
Pepsico Foundation
Philip Morris
Pitney Bowes
PPG Industries Found
The Prudential Foundation
Prudential Insurance
Quaker Oats
Quantum Chem Corp.
Rockefeller Group
Sandoz Pharm
SBC Foundation
Charles Schwab
Seagram & Sons
Sentry Insurance
Shearson Lehman Hutton
Signal Financial Fund
GlaxoSmithKline Foundation
Special Metals Corp
Federated Dept Stores Foundati
Fireman's Fund
Fleet Educational Match Gift
Follett
Fortis Benefits
GannetteMatch
Bill and Melinda Gates Found
Gatx Corporation
GDE Systems Inc.
General Electric Foundation
Goodrich Foundation
GTE Prod Corp
G.C. Hanford Manufacturing Co
Grainger Inc
Harley Davison Financial
The Hartford Group Inc.
The Home Depot
Honeywell Inc
Houghton Mifflin Co.
HSBC Bank USA
IBM Corporation
IDS
Johnson Controls
Johnson & Higgins
John Hancock Life Insurance Co.
Johnson & Johnson
J P Morgan
Kemper Group
Key Corp.
K-Mart Corporation
Koppers Co Inc.
Stanley Works
St. Paul Companies
Sun Microsystems Foundation
Tandy/Radio Shack
Tenneco Mgmt Co.
Textron
Times-Mirror
Toledo
Travelers
TRW Foundation
TYCO
Upjohn
UPS Foundation
USAIR
US Fidelity & Guaranty Co.
U.S. West Foundation
United Technologies
Verizon Foundation
Welch Allyn Matching Gifts
Waste Management Inc.
Westinghouse
WMX Technologies Inc.
An honor or memorial gift is a meaningful way to make a tribute to a family member, friend or someone you admire. Gifts can be made to WCNY to honor friends and family members on special occasions, such as birthdays, anniversaries, retirements or on the occasion of their passing.
Gifts in memory of loved ones who were touched by WCNY can help continue the tradition of exceptional programming in our community. Your honoree or their family will be informed of your memorial gift, and all honor and memorial gifts in any amount are tax-deductible.
For more information, please call (315) 453-2424.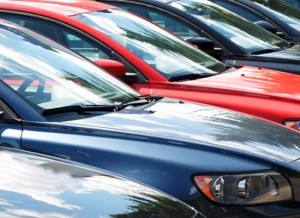 Thinking about selling your car, boat, motorcycle, truck, or other vehicle? Donate it to WCNY instead!
Take part in our vehicle donation program and support the television and radio programs you love on WCNY, and receive a tax deduction when you itemize your return.
All you need is a clear title, and we'll take care of the rest, including pickup, at no cost to you. In fact, within just a few days of contacting us, we'll have arranged for the pickup and your gift will be complete.
Once your vehicle has been sold, we'll send you a receipt for your tax records and the sale proceeds will be donated to WCNY in your name. You can even apply those proceeds toward a one-year WCNY membership, if you wish.
Why not donate your vehicle today?  All you need to do is complete our simple online form or call 1-866-628-2277 and we'll take care of the rest. We will pick up your vehicle, arrange to have your donation towed, and provide you with a tax-deductible receipt, all at no charge to you.
[jbutton color="blue" size="xxlarge" link="http://www.vehiclesforcharity.org/Donate/WCN.html"]Donate Now[/jbutton]
Become a volunteer today
Volunteers at WCNY play a critical role in our mission to educate, entertain and inspire. As a WCNY volunteer, you'll get an inside look at a public broadcasting station, be part of important activities and get the satisfaction of knowing you're making a difference. Whether you donate a few hours or, as many have, thousands of hours, your commitment and your efforts will help keep us on the air.
Opportunities
Experience the personal rewards of having your voice professionally recorded in our Read Out program, which benefits the visually impaired who utilize this exclusive WCNY service.
Join the more than 1,000 volunteers who help at WCNY's on-air auctions, TelAuc and TravelAuc. Help man the phones, serve as a "runner" or pick up donated items.
WCNY hosts a variety of events, fundraisers and membership events, and you can help us make them successful while you meet people from across our 19-county viewing area.
If you're retired, why not lend your executive or office skills to a variety of WCNY office-related projects, such as data entry, mailings, office support and more.
Be part of the excitement at WCNY's new state-of-the-art Broadcast and Education Center. The new building is more than just WCNY's new home, it's a technological wonder and a great place to work.
Receive special benefits
As a WCNY volunteer, you'll accrue benefits that are our way of showing you how important you are. Each quarter, we recognize a Volunteer of the Quarter for his or her outstanding dedication and commitment to WCNY. Volunteers who work more than 100 hours in a calendar year receive a free subscription to The WCNY Magazine.
Follow the link and sign up now to help WCNY:
Special events
Education Center Assistance
Special programming campaigns
TelAuc and Travel Auc
WCNY tour guide
Or let us know your skills so we can use your expertise to help accomplish our mission.
Contact Volunteer Services
To become a volunteer of WCNY, complete the contact form below. A WCNY representative will reach out to you to invite you to a volunteer orientation section.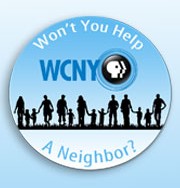 Our "Won't You Help a Neighbor?" campaign uses WCNY's television, radio, web, print and social media platforms to help make Central New Yorkers aware of important local causes. This is a free service intended to help regional non-profits in their efforts. Learn more