WCNY Radio Shows
Enjoy your favorite classical music every day with Bruce Paulsen, Diane Jones, Marie Lamb, and Adam Fine on WCNY-FM 91.3 Syracuse, WUNY-FM 89.5 Utica, and WJNY-FM 90.9 Watertown.
---
Listen to The Bluegrass Ramble every Sunday night with Bill Knowlton from 9 p.m. to midnight on WCNY-FM 91.3 Syracuse, WUNY-FM 89.5 Utica, and WJNY-FM 90.9 Watertown.
---
"Fresk Ink" has combined new musical styles into an hour of innovative programming since May 1996 on WCNY Classic FM. Produced and hosted by Neva Pilgrim of the Society for New Music, Fresh Ink features music from the past 5-10 years by composers, performers and recording companies from around the world, including world premieres. It airs Sundays from 4 – 5 p.m
---
The Capitol Pressroom is a daily one-hour radio program broadcast from the Legislative Correspondents Association Pressroom on the third floor of the State Capitol in Albany. Learn more
---
Co-hosts Joey Nigro and Jim Battaglia showcase the charm of Italian American traditions and the music of Italian American and Italian songbooks. You'll hear selections from Dean Martin and Tony Bennett; rock-era artists like Frankie Avalon and Neil Sedaka, Italian classical melodies by Luciano Pavarotti and Andrea Bocelli and contemporary Italian singers like Gigi D'Alessio, Antonio Venditti and Laura Pausini. Learn more
---
Thursday Morning Roundtable is broadcast on WCNY-HD3 Sundays at 11 a.m. and streamed on wcny.org. It's a weekly public service program, sponsored by Syracuse University's Office of Community Engagement, which features experts speaking on local, state, and national issues of concern to the community.
---
Each week, Leo Rayhill highlights such greats as Louis Armstrong, Count Basie, Ella Fitzgerald and Duke Ellington. Rayhill, a 45-year veteran of the radio industry and host of WCNY's Sounds of Jazz for more than 40 years, can be heard on WCNY-FM 91.3 Syracuse, WUNY-FM 89.5 Utica, and WJNY-FM 90.9 Watertown Sunday afternoons at 1 p.m. With a digital radio, you can tune toWCNY's Jazz broadcast on each of the signals noted above (or online below) and listen to Sounds of Jazz seven days a week from 2 p.m. until 6 p.m.
---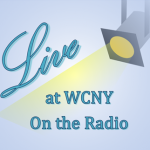 Keep in touch with upcoming musical events as local, regional, national, and international musicians and artists visit the Classic FM studios.  Interviews and live performances inform and entertain you!  Follow WCNY on Facebook and Twitter to learn of upcoming Live at WCNY Radio Events, with host Diane Jones. Learn more
---
"Feminine Fusion" is a new, weekly radio program that highlights the influence of women in classical music. These are the women throughout history and into the present day who create, perform, and inspire. Learn more.
---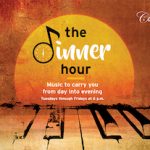 The Dinner Hour
Your Classic FM hosts bring you "The Dinner Hour," Tuesdays through Fridays at 6 p.m. Enjoy this hour of music to carry you from day into evening!
---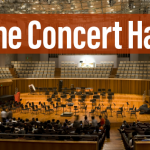 The Concert Hall
Bruce Paulsen is your host every Saturday night at 8 p.m. for "The Concert Hall." Relive the best concerts from around the region, with local and internationally acclaimed artists – right in your own home.