Classic FM
Classic FM Playlist & Schedules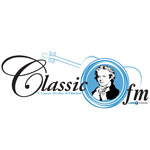 Listen all day every day to locally programmed classical music on Classic FM. Start your day with Bruce Paulsen from 6 to 10 a.m., followed by Diane Jones from 10 a.m. to 2 p.m. Marie Lamb will take you through your weekday afternoons until 6 p.m.
WCNY Classic FM 2018–19 Holiday Program Schedule
---
Saturday, December 1
1:00 The Met begins its 88th season of Saturday radio broadcasts with BOITO: Mefistofele with Christian Van Horn, Michael Fabiano, Angela Meade, and Jennifer Check. Joseph Colaneri conducts. After the Met, at approximately 4:40, Marie Lamb brings you our annual "Chanukah with Great Jewish Opera and Concert Stars." (Note: if there isn't enough time after the opera for it, Marie will do more of the Chanukah programming after "La Fanciulla del West" on 12/8.)
Monday, December 3
6:00 PM Itzhak Perlman's Chanukah Radio Party (WQXR)
Join the superstar violinist as he tells the story of the Jewish Festival of Lights, and shares his favorite recordings for the holiday – some serious, some silly. This special includes numbers from Itzhak Perlman's radio-addicted childhood in Israel; evocative songs in Yiddish and Ladino; classical music that revolves around the Maccabee heroes of the story; and Chanukah gems by American folk singers. The master storyteller also regales you with jokes and memories, plus tales of three classic Chanukah symbols: the menorah, the latke, and, of course, the dreidel. A good time for the whole family!
Sunday, December 9
6:00 Millennium of Music with Robert Aubry Davis
Three Eras of Christmas: A medieval service for St. Nicholas, Renaissance works from the new ORA recoding, and Apollo's Fire with "Christmas on Sugarloaf Mountain."
Thursday, December 13
8:00 PM The New York Philharmonic This Week with Alec Baldwin
HANDEL: Messiah (Annette Dasch, soprano; Daniel Taylor, countertenor; James Taylor, tenor; Shenyang, bass‐baritone; Gachinger Kantorei Stuttgart; Helmuth Rilling, conductor and director)
Sunday, December 16
6:00 Millennium of Music with Robert Aubry Davis
A Cavalier Christmas: The Ebor Singers return with their first release (after the popular "Music for Troubled Times") with Christmas Music from the time of the English Civil War.
7:00 Pipedreams with Michael Barone
The Nativity of the Lord . . . picturesque evocations of the first Christmas, including the extraordinary music of Olivier Messiaen.
Thursday, December 20
6:08 PM MENOTTI: Amahl and the Night Visitors (complete opera). In a long-standing Classic FM holiday tradition, we are bringing you Gian Carlo Menotti's complete one-act opera "Amahl and the Night Visitors," the first opera ever composed for American television, with the original cast of the 1951 NBC-TV broadcast. The soloists are Chet Allen, Rosemary Kuhlmann , Andrew McKinley, Davis Aiken, Frank Monachino, and Leon Lishner. Thomas Schippers conducts.
8:00 PM The New York Philharmonic This Week with Alec Baldwin
"NYP Jukebox: Winter Holiday" CONDUCTORS: Leonard Bernstein, Danny Kaye, Zubin Mehta, Skitch Henderson, Sir Andrew Davis, Alan Gilbert, Bramwell Tovey, André Kostelanetz SOLOISTS: Skitch Henderson, piano; Frank Huang, violin; Judith Blegen, soprano J. STRAUSS, Jr.: Overture to "Die Fledermaus" MOZART: German Dance in C, "Sleigh Ride" BERNARD: Winter Wonderland SUESSDORF: Moonlight in Vermont ANDERSON: Sleigh Ride GRIEG/arr. SEIDL: March of the Trolls from "Lyric Suite" VIVALDI: Winter from "The Four Seasons" VAUGHAN  WILLIAMS: Fantasia on "Greensleeves" POULENC: Gloria in C PROKOFIEV: Lt. Kije Suite: Troika PROKOFIEV: Three Selections from "Winter Bonfire: Children's Suite" No. 2: Winter Holiday; No. 4: Around the Bonfire; No. 8: Home Again TCHAIKOVSKY: Selections from "The Nutcracker" MAHLER: Movement 1 from Symphony No. 4 OFFENBACH: Ballet of the Snowflakes from "Le Voyage dans la Lune" HUMPERDINCK: Children's Prayer from "Hansel und Gretel"
Saturday, December 22
11 AM Concierto with Frank Domínguez
Frank will host his annual "Concierto Christmas" show, featuring music for the holiday season from Hispanic composers and performers. Feliz Navidad!
1 PM Metropolitan Opera with Mary Jo Heath and Ira Siff
After the Met broadcast of "La Fanciulla del West", Marie Lamb brings you our annual "Christmas with Great Opera Stars."
6 PM-8 PM Deck the Concert Hall!
Programming to be announced.
Sunday, December 23
11:00 Classic Sinatra with Leo Rayhill
Leo Rayhill and Diane Jones celebrate with Frank Sinatra, plus his family and friends, featuring songs for the season!
12:00 CIAO! with Joey Nigro and Jim Battaglia
Joey, Jim, and Super-Producer John share Italian and Italian-American music and traditions for the holiday season, along with other surprises for the holidays! Buon Natale a tutti!
1:00 Feminine Fusion: Women in Classical Music with Diane Jones
"Music for the Winter Holidays." Music by women for the winter holiday season.
2:00 Syracuse Society for New Music — Fresh Ink with Neva Pilgrim
"Canticles and Lullabies" Jakob CIUPINSKI: Edo Lullaby, 2018; Bruce SAYLOR: Missa Constantiae, 2007; Ave Maria, 2003; Jeff BEAL: Canticle, 2017; Bob CHILCOTT: Grace/The Clean Platter, The Pie, Christmas Day, 1666; Morten LAURIDSEN: Contre qui, rose; Gabriela Lena FRANK (b. 1972): Ccollanan Maria, 2004; Aaron KERNIS: Ecstatic Meditations, 1999 (I. Effortlessly Love Flows)
3:00 The Sounds of Jazz with Leo Rayhill
Leo Rayhill and Diane Jones present their annual program of festive jazz with best wishes for the holidays!
6:00 Millennium of Music with Robert Aubry Davis
An Early Baroque Christmas: Cantatas from one of Bach's predecessors at Leipzig, early 17th century Spanish villancicos, and seasonal music from the Danish Pietist movement.
7:00 Pipedreams with Michael Barone
Christmas All Around . . . a multi-national celebration of the Nativity Festival with music old and new.
9:00 Bill Knowlton's Bluegrass Ramble
The Annual Bluegrass Ramble Audio Christmas Card, with 15-minute uninterrupted segments of bluegrass and old-time country versions of Christmas carols, instrumentals and novelties. Featured: the Lewis Family, Larry Sparks, Raymond Fairchild (banjo) and New England's Bob Dick.
Monday, December 24
10:00A Festival of Nine Lessons and Carols (Holiday programming from APM)
An annual and beloved Christmas tradition, "A Festival of Nine Lessons and Carols" is an extraordinary and memorable live service of word and music from the Chapel of King's College, Cambridge, England. Audiences will share in a live, world-wide Christmas Eve broadcast of a service of Biblical readings, carols, and related seasonal music (anthems a cappella and with organ accompaniment, and congregational hymns), presented by one of the world's foremost choirs of men and boys and performed in an acoustically and architecturally renowned venue. This year's broadcast will be the last service for Stephen Cleobury, King's College Chapel Music Director, who has conducted the chapel choir since 1982. Cleobury will retire from his King's College post at the end of the 2019 school term.
6:08 Holiday Requests from Our Listeners (local)
BY REQUEST: Adam Fine plays holiday favorites that have been requested by CLASSIC FM listeners!  Send Adam your requests at adam.fine@wcny.org; call (315) 453-2424 and leave Adam a voice mail; or submit your request on the web at http://www.wcny.org/fmrequests/. Please give Adam your requests by Friday, December 21st at 5 PM.
7:00 Exploring Music with Bill McGlaughlin
"Bach Christmas Oratorio" For Christmas week, Bill explains the essence, resonance, and imagery in each of Bach's six cantatas comprising the Christmas Oratorio — written for the days of the Lutheran church year — celebrating Christmas to Epiphany with intimate arias and spirited choruses. The Oratorio was first performed in the St. Thomas and St. Nicholas churches in Leipzig, Germany (where he was the "Thomaskantor," or cantor at St. Thomas) in December 1734. The cantatas are performed by the Monteverdi Choir & English Baroque Soloists; Amsterdam Baroque Orchestra & Choir; Venice Baroque Orchestra; and Staatskapelle Dresden, respectively.
Tuesday, December 25
6AM Christmas Favorites with Diane Jones
Spend Christmas morning with Diane as she plays two hours of beloved holiday classics!
8:00 Holidays at Hendricks (WCNY)
Bruce Paulsen hosts Classic FM's beloved annual holiday program from Hendricks Chapel at Syracuse University.
9:30 The Nutcracker (WCNY)
Diane Jones is your host for Tchaikovsky's complete Nutcracker ballet.
11:00 Holiday Special with the Boston Brass (PRX)
TRADITIONAL: Joy to the World LEROY ANDERSON: Sleigh Ride TRADITIONAL UKRAINIAN: Carol of the Bells ASTOR PIAZZOLLA: Milonga del Angel FRANZ GRUBER: Silent Night JAMES LORD PIERPONT (arr. Robert W. Smith, adapted by J. D. Shaw): Jingle Bells Forever JACK ROLLINS (arr. J. D. Shaw): Frosty the Snowman TRADITIONAL (arr. Boston Brass): Holly and Ivy FELIX BERNARD (arr. Sam Pilafian): Winter Wonderland JOHNNY MARKS: Rudolph the Red-nosed Reindeer RICHARD STORES WILLIS (arr. J. D. Shaw): It Came Upon the Midnight Clear IRVING BERLIN (arr. J. D. Shaw): White Christmas
DUKE ELLINGTON & JUAN TIZOL  (arr. J. D. Shaw): Caravan
NOON Winter Holidays Around the World (WFMT)
Winter holidays are celebrated around the world, and their music is wonderful to hear, regardless of which tradition you observe. Bill's spirited selection starts in the 12th century with "Nova Stella", medieval Italian Christmas music from Saint Francis of Assisi's staging of the nativity; jazz pianist Dave Brubeck's classical composition La Fiesta de la Posada, evoking a Mexican Christmas celebration; and Vaughan Williams' "Fantasia on Christmas Carols". We will enjoy this time of year in Paris with music from Debussy, and then travel to Polynesia for a traditional hymn, "Anau Oia Ea". And then ending with an excerpt from Gian Carlo Menotti's "Amahl and the Night Visitors" from the original television production. Turn on your radio, pour a cup of tea, cozy up to a warm fire, and enjoy the music!
1:00 Musical Gifts: Joshua Bell and Friends (WQXR)
Celebrate the season with superstar violinist Joshua Bell, performing traditional favorites and holiday arrangements from his holiday CD, "Musical Gifts: Joshua Bell and Friends" that celebrate the warmth, beauty and magic of the season. Featuring special guests Michael Feinstein, Frankie Moreno, the Young People's Chorus of New York and more. WQXR's Elliott Forrest hosts.
2:00 An Anonymous 4 Christmas (WQXR)
For Christmas, the legendary group Anonymous 4 sings medieval music from England, France and Spain that praises the Virgin Mary. The devotional songs come from the Codex Las Huelgas, Montpellier Codex, and Cantigas de Santa Maria. Anglo-American ballads such as "The Cherry Tree Carol" and "A Virgin Unspotted" add a homespun seasonal touch.
3:00 La Nochebuena: Christmas with the Rose Ensemble (PRX)
In "La Nochebuena", the Rose Ensemble explores the great variety of music that filled the royal court of Ferdinand and Isabella, and flooded the chapels and streets of Renaissance Spain. Serene choral music from 16th-century masters is balanced with spirited cantigas for solo voice and harp, Spanish-language villancicos from court and countryside, and lively dances for vihuela, harp and percussion. The Rose Ensemble will transport you to a time and place when the sacred met the earthy in celebration of the season.
4:00 Christmastime in New York (WQXR)
The Choir of the Cathedral of St. John the Divine performs at the Medieval Sculpture Hall at the Metropolitan Museum of Art with a program that spans hundreds of years and describes the story of the Nativity. The program includes settings of the "O Magnum Mysterium" text by T. L. da Victoria, Morten Lauridsen, and Francis Poulenc; works by Byrd, Biebl, and Hassler; as well as music by Eric Whitacre, Francis Poulenc, William Byrd and Morten Lauridsen. Kent Tritle, conductor; Nimet Habachy, host.
5:00 Holidays at Hendricks (WCNY)
(Repeat from this morning) Bruce Paulsen hosts Classic FM's beloved annual holiday program from Hendricks Chapel at Syracuse University.
8:00 Milwaukee Symphony with Lori Skelton (WFMT)
This special program celebrates the announcement by the Milwaukee Symphony Orchestra of its new music director, Ken-David Masur. We'll hear an interview with Masur, and we'll go behind the scenes of this exciting search that has culminated in this week's announcement.  Plus, we'll hear the 2018-19 season opening performance of Brahms' Symphony No. 2 with Ken-David Masur at the podium. CONDUCTOR: Ken-David Masur SOLOIST: Todd Levy, clarinet; Robert Levine, viola; Milwaukee Symphony Chorus, Cheryl Frazes Hill, chorus director. COPLAND: Concerto for Clarinet and String Orchestra,  with Harp and Piano VAUGHAN WILLIAMS: Flos campi ("Flower of the Field") RAVEL: Suite No. 2 from "Daphnis et Chloé" BRAHMS: Symphony No. 2 in D (From the opening concert of the 2018-19 season)
Sunday, December 30
1:00 Feminine Fusion: Women in Classical Music with Diane Jones
"Look Back/Look Forward" A review of the year for women's music, and a look at what's in store for 2019.
6:00 Millennium of Music with Robert Aubry Davis
Farewell to 2018:  Our annual collection of musical thoughts and reflections on the year passed (and the one to come).
7:00 Pipedreams with Michael Barone
An Organist's Yearbook…our traditional summing-up of some of the year's happenings in the world of the King of Instruments.
9:00 Bill Knowlton's Bluegrass Ramble
Bill closes the year with a look at some of the bluegrass and old-time country releases that came out in 2018. Included: Terry Baucomb's Dukes of Drive, C.J Lewandowski (mandolin); Al Jones, Bill Baker & Dee Gunter, and "Epilogue: A Tribute to John Duffey."
Monday, January 1, 2019
11:00 AM-1 PM New Year's Day from Vienna 2019 (NPR)
The Vienna Philharmonic presents its ever-popular annual New Year's Day concert from the Golden Hall of the Musikverein in Vienna. Listen with people in over 90 countries to your favorite waltzes, polkas and more… a festive way to start off the New Year. Riccardo Muti will conduct.