Classic FM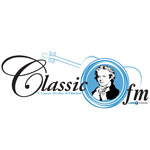 Listen all day every day to locally programmed classical music on Classic FM. Start your day with Bruce Paulsen from 6 to 10 a.m., followed by Bill Baker from 10 a.m. to 2 p.m. Marie Lamb will take you through your weekday afternoons until 6 p.m. On weekends, listen mornings to Jon English.
Note to listeners
We have been unable to provide the programming details for our local Classic Choices daytime shows because of considerable problems with our music library software and with the unavailability of much of our music for technical reasons.
Rather than provide inaccurate listings, as we did for several months because of these serious technical issues, we decided not to give the daytime selections, which we've often had to program on a day-to-day basis. We will eventually be able to provide accurate daytime musical selections again once our technical issues are worked out.
We are able to provide the information for our evening concerts and weekend specialty programs because the producers of those programs have the information for us far in advance, and also because it is not subject to the technical problems that we have with the station's own music collection.
Please be assured that we are not trying to cut corners, and that we hope to be back on form once these problems have been resolved.  Thank you for your patience with us.
Saturday, December 21
6:08 to 1 p.m.  Classic Choices and Vocal Point with Jon English - Jon celebrates the holidays with selections from the history of Western music, and also presents a special Christmas edition of his new vocal music program.
4:30 p.m.  Christmas with Great Opera Stars - After the Metropolitan Opera's broadcast of Benjamin Britten's "A Midsummer Night's Dream," Marie Lamb continues Classic FM's annual tradition of presenting holiday favorites as sung by opera stars of the past and present.
Sunday, December 22
11 a.m.  Classic Sinatra Christmas Show (local) - Leo Rayhill brings you Frank Sinatra, plus his family and friends, in songs for the holidays!
Noon  Ciao! Christmas Show (local) - Joey, Jim, and Super-Producer John share Italian and Italian-American favorites and traditions for the holiday season, and we expect a visit from Dominick, the Italian Christmas Donkey…Buon Natale to all!
2-3 p.m. Fresh Ink Holiday Show (local) - Your host is Neva Pilgrim.  "December Canticle" features seasonal music from some of the biggest names in contemporary classical music.
3-4 p.m. Sounds of Jazz Christmas Show (local) - Leo presents his annual program of holiday-themed jazz to add to your celebrations!
4-6 p.m. Syracuse Symphony Orchestra; From the Archives
HANDEL: Messiah, Karl Kritz, conductor, Lee Venora, soprano, Florence Kopleff, contralto
Walter Carringer, tenor, John West, bass, Syracuse Chorale, Mary Jane Staseew, director. (Recorded December, 1962)
7-9 p.m.   Pipedreams with Michael Barone (APM) - The American Organists' Christmas . . . performers, composers, arrangers, and instrument builders join in providing music for the holiday celebration.
9 p.m.-Midnight Bluegrass Ramble Christmas Show (local) - The Ramble's annual Audio Christmas Card: fifteen-minute uninterrupted segments of bluegrass and old-time country renditions of traditional holiday music.
Monday, December 23
6:08 p.m. Amahl and the Night Visitors (local) - We are proud to revive a holiday tradition that Classic FM had in years past.  We are bringing you Gian Carlo Menotti's complete one-act opera "Amahl and the Night Visitors," the first opera ever composed for American television, with the original cast of the 1951 NBC-TV broadcast. The soloists are Chet Allen, Rosemary Kuhlmann , Andrew McKinley, Davis Aiken, Frank Monachino, and Leon Lishner. Thomas Schippers conducts.
7 p.m. Exploring Music with Bill McGlaughlin - "Bach's Christmas Oratorio" An exploration of the six cantatas, premiered at Leipzig's St. Thomas and St. Nicholas Churches in 1734, that mark the period from Christmas to Epiphany.  This program is in five parts and will run each night as usual, except on Christmas night, when it will be moved to 7:30 p.m.
Tuesday, December 24
Midnight-9 a.m.  Christmas music with Peter Van de Graaff
9 a.m. Selections from Humperdinck's "Hänsel und Gretel", hosted by Bruce Paulsen.
10 a.m.-Noon A Festival of Nine Lessons and Carols (APM, live)
From King's College in Cambridge, England. The 30-voice King's College Choir performs the famous Festival of Nine Lessons and Carols service.
Noon NPR News
12:06 p.m.-2 p.m. Christmas Favorites with Bruce Paulsen
2-3  p.m. Welcome Christmas! (APM) - A perennial broadcast favorite featuring the Minneapolis-based ensemble, VocalEssence. Recognized internationally as one of America's premier choral arts organizations, VocalEssence is led by the visionary Philip Brunelle.
3-4 p.m.  A Choral Christmas with Stile Antico (NPR) - Celebrate Christmas with the sound of soaring voices. Stile Antico, the award-winning choir from London, pays a visit to St. Paul's Church on Harvard Square for a concert of radiant sacred music for the Christmas season by the most acclaimed composers of the Renaissance.
4-6 p.m.  The St. Olaf Christmas Festival (APM) - A service in song and word that has become one of the nation's most cherished holiday celebrations. Tickets to the event, which takes place at St. Olaf College in Northfield, Minnesota, are always gone months in advance. The festival includes hymns, carols, choral works, as well as orchestral selections celebrating the Nativity and featuring more than 500 student musicians in five choirs and the St. Olaf Orchestra.
6-7:30 p.m.  Holidays at Hendricks (from Syracuse University) - Bruce Paulsen hosts Classic FM's beloved annual holiday program from Hendricks Chapel at Syracuse University.
7:30-8:30 p.m. Exploring Music: "Bach's Christmas Oratorio" full edition, but changed time (WFMT)
8:30-9 p.m.  A Boy Was Born (local, recorded) - In celebration of Christmas and of the 100th birth anniversary of Benjamin Britten, we share this set of choral variations featuring the BBC Symphony Chorus, Trinity Boys' Choir, and treble soloist Alexander Main-Lan.  Stephen Jackson conducts. (Note to Bruce: This is in a single file as MPGBORN)
9-10 p.m. A Centennial Ceremony of Carols- A Benjamin Britten Holiday Celebration (WFMT) - A celebration of the 100th anniversary of the birth of the renowned British composer Benjamin Britten through his beloved choral music for the holidays. Centerpiece of the program will be Britten's Ceremony of Carols, which will also feature other Britten holiday works and standard carols arranged by Sir David Willcocks.
10 p.m. Performance Today
Wednesday, December 25
Midnight-8 a.m.  Christmas music with Peter Van de Graaff
8-9:30 a.m. Holidays at Hendricks (repeat)
9:30-10:30 a.m. A Leroy Anderson Christmas (APM) - This program features classic Christmas arrangements and original music by Leroy Anderson.  It is hosted by conductor Leonard Slatkin and the composer's son Kurt Anderson, and features recorded performances of Leroy Anderson's Christmas music with Leonard Slatkin conducting the BBC Concert Orchestra, and Leroy Anderson conducting his "Pops" Concert Orchestra.  Listeners will also hear Leroy Anderson talking about how he wrote some of his famous Christmas music and what Christmas meant to him.
10:30 a.m.-Noon The Nutcracker (local, recorded) - Marie Lamb is your host for Tchaikovsky's complete Nutcracker ballet in a classic performance with the London Philharmonic Orchestra conducted by Artur Rodzinski.  (Note to Bruce: This is in Wide Orbit; I'll do voice tracks.)
Noon-2 p.m.  Music of the Baroque Brass and Choral Holiday Special (WFMT) - Kerry Frumkin presents music of the 16th and 17th centuries (and later) by composers such as Boris Ord, Paul Manz, Samuel Scheidt, Claudio Monteverdi, Giovanni Gabrieli, Arvo Pärt, Benjamin Britten, Harold Darke, and the late Sir John Tavener among others.
2-3 p.m. Valparaiso University Christmas Concert (WFMT) - Valparaiso University invites you to their Christmas Concert, "A Carol Festival".  This concert features over 200 musicians in a spectacular Christmas celebration, and will include the Valparaiso University Chorale, Women's Choir, Men's Choir, Symphony Orchestra and Chamber Concert Band.
3-4 p.m. A Rochester Festival of Lessons and Carols 2013 (WXXI) - The one-hour program will consist of the traditional readings that were selected by King's College Dean Eric Milner White in 1918, and music by Jan Sandström, David Willcocks, Gerre Hancock, Carson Cooman and others.
4-5 p.m. Chanticleer Christmas 2013 (APM) - "A Chanticleer Christmas" is a celebration of the season as told through the glorious voices of Chanticleer, the 12-voice San Francisco-based men's choir. The program spans the globe and the centuries — from England in the 1300s to new arrangements of classic and contemporary carols.
5-6 p.m. Christmas with Madrigalia 2013 (WXXI) - "O Magnum Mysterium" is the traditional chant for Christmas morning. Its simple, yet elegant text has inspired composers through the ages to depict the great mystery of the King of Kings born among humble animals and shepherds. This year the Rochester, NY chamber choir Madrigalia returns for another musical celebration of Christmas, centered on the O Magnum Mysterium Mass by 16th century Spanish composer Tomas Luis de Victoria.
6-7 p.m. Vamos a Belén! Christmas with the Rose Ensemble  (syndicated) - The acclaimed Rose Ensemble returns with a one-hour special featuring festive and evocative music from early Peru, Bolivia, Mexico, and beyond. The Rose Ensemble is joined by special guests, Piffaro, The Renaissance Band.
7-8 p.m. Exploring Music "Bach's Christmas Oratorio"  (WFMT)
10 p.m. Performance Today
Thursday, December 26
7-8 p.m. Exploring Music "Bach's Christmas Oratorio"  (WFMT)
Friday, December 27
7-8 p.m. Exploring Music "Bach's Christmas Oratorio"  (WFMT)
Sunday, December 29
2-3 p.m. Fresh Ink with neva Pilgrim - "Ring in the New" Fresh Ink welcomes the New Year with new music from contemporary composers
7-9 p.m. Pipedreams - International Holiday Surprises . . . a multi-cultural exploration of music for the Festival of the Nativity.
Wednesday, January 1, 2014
11 a.m.- 1 p.m. New Year's Day from Vienna 2012 (NPR) - The Vienna Philharmonic presents its ever-popular annual New Year's Day concert from the Golden Hall of the Musikverein in Vienna. You'll hear your favorite waltzes, polkas and more — a festive way to start off the New Year.  (Note to whoever runs board: I subscribed so that the program will come in on our usual pot for the Met.)