You're invited to WCNY's 5th annual fundraising culinary dinner experience
featuring a delicious menu and stories from 2019 Celebrity Chef Julia Collin
Davison of America's Test Kitchen. Chef Richard Blais returns as emcee.
Save the date!
October 11, 2019
---

Your four-course culinary experience awaits!


Taste of Fame VIP Ticket |Featuring the In-Studio Recording and Live Demo

Locations
Venues

VIP Meet and Greet
Studio Recording
and Live Demo
4:00 p.m.
WCNY
415 W. Fayette St.
Syracuse, NY 13204

FOUR-COURSE
Dinner Experience
6:00 p.m.
The Oncenter
800 S. State St.
Syracuse, NY 13202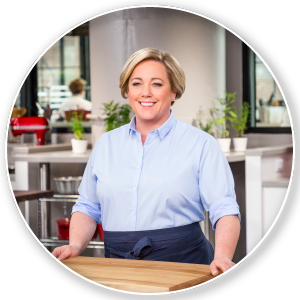 Julia Collin Davison
is an executive editorial director for America's Test Kitchen. She is also host of America's Test Kitchen and Cook's Country and is an original cast member of both shows, which are two of the highest-rated instructional cooking shows on television.
Julia began working as a test cook for Cook's Illustrated in 1999 and led recipe development for America's Test Kitchen cookbooks for more than a decade.
Julia is a regular guest on The Dr. Oz Show, Hallmark Channel's Home & Family, and QVC and has appeared on Fox & Friends and Today.
She graduated from the Culinary Institute of America in 1996, received an Augie Award from the Culinary Institute of America, and was inducted into the prestigious Disciples d'Escoffier Culinary Society in 2018. She is a Rochester, NY native
---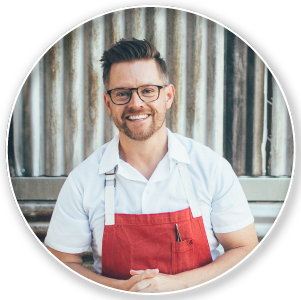 Richard Blais is a successful chef, restaurateur, James Beard nominated cookbook author and television personality. Perhaps most recognizable as a regular judge on Food Network and the winner of Bravo's "Top Chef All-Stars," Blais grew up on Long Island working as a "poissonier" at McDonald's. It was here where he first dabbled in deconstruction in cuisine, serving filet-o-fish sandwiches sans top bun. Blais went on to graduate from the Culinary Institute of America and train at The French Laundry, Daniel, Chez Panisse, and el Bulli. Blais currently owns and operates Trail Blais, a forward-thinking culinary company that has consulted on, designed, and operated popular eateries including multiple outposts of Flip Burger Boutique. In San Diego, where he currently resides, Blais is a partner at the popular Juniper & Ivy and Crack Shack restaurants, which will be expanding to four locations in the coming months. Blais' second cookbook, So Good, was released May 16, and his new television show, "Man vs Master," will debut on the FYI Network in the fall. He resides with his wife Jazmin and their two daughters Riley and Embry. When not behind the stove, Blais may be found training for his next marathon, working on his next cookbook, or cheering on his favorite English Premiere League soccer team.

Taste of Fame Sponsorship Opportunities Available
Experience Taste of Fame!
Taste of Fame 2018
VIP TICKET | Taste of Fame In-Studio Recording and Live Demo