WCNY's 9th annual Taste of Fame culinary fundraising experience took place on Friday, Oct. 13 at Drumlins Country Club. This year's event was hosted by Award-Winning Celebrity Chef, Cookbook Author, and Creator and Host of "Ciao Italia," Chef Mary Ann Esposito! Guests enjoyed a three-course culinary dinner journey with recipes crafted by Mary Ann, and stories to accompany each course. The best in Finger Lakes wine, cocktail hour, and a silent auction was also included.
VIP ticket holders were invited to attend a VIP meet and greet/cooking demo event, prior to the three-course dinner at Drumlins Country Club. The VIP event featured a meet and greet, and photo op with Mary Ann, a live cooking demonstration, an autographed copy of Mary Ann's "Ciao Italia: Plant, Harvest, Cook!" cookbook. Chef Julia Collin Davison of "America's Test Kitchen," "Cook's Country," and "Julia at Home" returned to Taste of Fame to emcee of the VIP event and three-course dinner.
Mary Ann Esposito
Mary Ann Esposito is the creator and host of the nationally televised PBS series, "Ciao Italia with Mary Ann Esposito" and the author of 13 cookbooks, including her most recent, "Ciao Italia: My Lifelong Food Adventures in Italy."
Through "Ciao Italia" and appearances on other programs including, "The Today Show," the Food Network, Discovery Channel, Fox, RAI International, "The Victory Garden," and many others, she has been able to share traditional Italian cooking, history and culture with audiences around the world. Mary Ann has worked beside world-renowned chefs like Julia Childs and Jacques Pepin.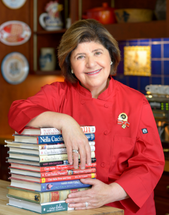 In addition, the Mary Ann Esposito Foundation was created to help culinary students achieve their goals, and most recently, the Foundation announced the creation of the Rebecca Alssid Award, named for the founder of the culinary arts program at Boston University. This annual award is presented to qualifying students who are part of the gastronomy and culinary arts program.
Mary Ann also teaches an online credit course at Boston University's Metropolitan Campus and has been part of the Seminar in the Arts program for close to 30 years.
Numerous organizations have recognized Mary Ann for her efforts to preserve the traditions surrounding Italian regional food and culture. She received the Order of the Star of Italy Cavaliere award from the
President of the Italian Republic as well as the Premio Artusi award for her work in promoting Italian food. The Italian Trade Commission further distinguished Mary Ann by naming her a Hall of Fame honoree. The Order Sons of Italy in America honored Mary Ann with a Lifetime Achievement Award in the Culinary & Cultural Arts of Italy award.
Mary Ann holds a Master's Degree from the University of New Hampshire. Johnson and Wales University presented Mary Ann with their Distinguished Author Award. St. Anselm College conferred an honorary doctorate for her dedication to teaching and preserving authentic Italian cuisine.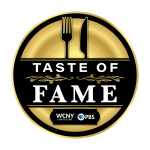 Taste of Fame FAQ
October 13
General
Q: Who will be hosting this year's Taste of Fame?
A: Chef Mary Ann Esposito of "Ciao Italia" will be hosting our 8th annual Taste of Fame culinary experience! Chef Julia Collin Davison of "America's Test Kitchen" will emcee the event and the three-course dinner.
Q: What time does the Taste of Fame event begin?
A: The event begins at 6 p.m. with cocktail hour and a silent auction, and the three-course dinner experience begins at 7 p.m.
Q: When and where will Taste of Fame take place?
A: This year's event will take place on Friday, October 13 at Drumlins Country Club.
Q: Where is Drumlins Country Club located?
A: 800 Nottingham Road Syracuse, NY 13224.
Q: How can I share photos from the event?
A: Use #Tasteoffame23 to share your photos with Taste of Fame!
Tickets
Q: When do ticket sales close?
A: Ticket sales close October 4 at midnight.
Q: Where do I go to purchase tickets?
A: Please visit our page on OneCause to purchase tickets to Taste of Fame: http://bidpal.net/tof23.
Q: What does the Dinner ticket include?
A: The Dinner Ticket includes a three-course culinary dinner journey with recipes crafted by Mary Ann, and stories to accompany each course. Guests will also enjoy cocktail hour with a one-hour open bar, hors d'Oeuvres, and silent auction at 6 p.m., followed by the dinner at 7 p.m.
Q: What does the VIP ticket include?
A: VIP ticket holders are invited to attend a meet and greet/cooking demo event in the University Room at Drumlins Country Club at 4 p.m., prior to the three-course dinner. The VIP event features a meet and greet, and photo op with Mary Ann, hors d'Oeurves and cocktails on the deck, a live cooking demo, and an autographed copy of Mary Ann's new cookbook, "Ciao Italia: Plant, Harvest, Cook!" Chef Julia Collin Davison of "America's Test Kitchen" will emcee the cooking demo event and three-course dinner.
Q: I prefer to buy tickets over the phone. What number should I call?
A: Please call (315) 385-7401.
Q: Do I need to bring my tickets with me to the Taste of Fame event?
A: No. Paper/e-tickets will not be issued. Please sign in at registration when you arrive (no ticket is needed, just your first and last name!)
Q: Are refunds available?
A: Ticket refunds are not offered for the Taste of Fame event.
Food
Q: What does the three-course dinner menu consist of?
A: The three-course dinner begins with a Radicchio and Pear Salad, guest entrée choice of: Beef Braciole with Creamy Polenta and Broccolini, Lemon Chicken with Spinach Orzo and Broccolini, or Eggplant Meatballs with Tomato Sauce and Broccolini, and a Pear and Apple Tart for dessert, all recipes crafted by Mary Ann.
Q: Is there a vegetarian option available?
A: Yes. Please select the Eggplant Meatballs with Tomato Sauce option during checkout.
Q: Is there a vegan option available?
A: Yes, please email us at tasteoffame@wcny.org.
Q: Can I change my entrée choice after completing my ticket purchase?
A: If you've made a mistake to your order or want to change your entrée choice, please email tasteoffame@wcny.org by October 4.
Q: Can I request to be seated at the same table as my family/friends who are also attending the event?
A: Yes, please add the attendees you wish to be seated with in the special request field during checkout.
---

Julia Collin Davison
Julia Collin Davison is an executive editorial director for America's Test Kitchen. She is also host of America's Test Kitchen and Cook's Country and is an original cast member of both shows, which are two of the highest-rated instructional cooking shows on television.
Julia began working as a test cook for Cook's Illustrated in 1999 and led recipe development for America's Test Kitchen cookbooks for more than a decade.
Julia is a regular guest on The Dr. Oz Show, Hallmark Channel's Home & Family, and QVC and has appeared on Fox & Friends and Today.
She graduated from the Culinary Institute of America in 1996, received an Augie Award from the Culinary Institute of America, and was inducted into the prestigious Disciples d'Escoffier Culinary Society in 2018. She is a Rochester, NY native.
---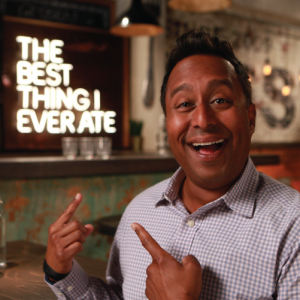 Ali Khan
Ali Khan is a television host and food writer/blogger/influencer sharing his love for food across multiple digital platforms. His breakout series, Cheap Eats ran for 5 seasons on Cooking Channel. He is a regular on The Best Thing I Ever Ate, a judge on Food Network's Chopped +Chopped Junior and served as host of the fourth season of Spring Baking Championship, also on Food Network.
His food writing has appeared in Black Book Magazine, Urban Daddy, James Beard winner LA TACO, You Gotta Eat This as well as authoring his own food blog, Bang for your Burger Buck. His vlog series, "blackbookali" was part of Tastemade's initial content launch.
Being the child of South Asian immigrants, Ali learned early on that exotic food to some is comfort food to others. He credits his upbringing in the middle of America with parents from literally the other side of the world with his intimate understanding of food and food cultures.
In addition to food writing, Ali is a natural born performer trained in the Theatrical Arts at Carnegie Mellon University and the University of Southern California where he earned his B.A. in Theater Studies. His passion for performance and all things epicurean eventually led him to Food Network, where his earliest appearances include Grill It with Bobby Flay and the Best Thing I Ever Made. Producer credits include Food Network's $24 in 24, Thanksgiving Live and he helped develop projects for Jeff Mauro, Alton Brown and Simon Majumdar.
In 2015, Ali premiered his very own show, Cheap Eats, on Cooking Channel . Armed with a budget of only $35, Ali takes a culinary tour of the US on a budget almost anyone can afford. Cheap Eats aired for 5 seasons spanning 40 states and 59 cities in as many episodes.
In 2018, Ali joined Food Network's Spring Baking Championship as the host for the 4th season. Ali has made numerous appearances on Food Network's Chopped and Chopped Junior, Best Thing I Ever Ate.
In 2020, Ali launched Good Sauce, a YouTube Channel dedicated to his two loves: food and comedy. The first series, Ali vs The Dome releases new episodes every Thursday.
He currently resides in Austin TX.
---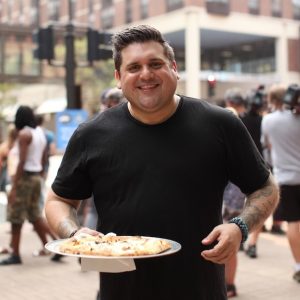 Brad Miller
Brad's love of cooking was instilled in him from a young age. Growing up in a suburb of Chicago, Brad spent much of his childhood cooking alongside his grandmother and lending a hand in his father's butcher shop. Deciding to transform this passion into his career, Miller enrolled in Scottsdale Culinary Institute's Cordon Bleu program. Upon graduating, he worked for Arizona's 5-Star Latilla at the Boulders and 4-Star Wright's at the Arizona Biltmore, before heading to Los Angeles' Michelin-starred Patina. From there, he went on to become Executive Chef of LA's most romantic restaurant, Inn of the Seventh Ray. There, he received praise from many outlets, including The Los Angeles Times' top food critic S. Irene Virbila.
Brad is currently the Chef and Co-Owner at Inn of the Seventh Ray restaurant, corporate chef and tastemaker for Five Star Senior Living, one of the country's most prestigious retirement companies. He is also the owner of Brown Butter Productions, a catering and content production company.
Brad is a much sought-after television personality, appearing on channels such as VH1, NBC, FOX, Food Network, Cooking Channel, PBS, AWE, VICE, Travel Channel, Tasted Channel and The Hallmark Channel. Catch Brad on his very own show "Food Truck Nation" which is currently airing its second season on The Cooking Channel. You can also find Brad on "Best Thing I Ever Ate," currently airing on Food Network.
---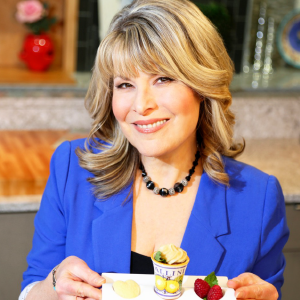 Laura Theodore
Laura Theodore is a nationally recognized television personality, podcast radio host, celebrity PBS vegan chef, renowned jazz singer and award-winning author of five plant-based cookbooks.
Laura is co-creator of the highly successful Jazzy Vegetarian cooking series on national public television and she is host of the Jazzy Vegetarian Podcast on Unity Online Radio.
Laura is author of five cookbooks, including Jazzy Vegetarian's Deliciously Vegan, which won silver medals at the 2018 IBPA Benjamin Franklin Awards, Midwest Book Awards and the 2019 Living Now Book Awards. Her new cookbook, Vegan for Everyone; 160 Family Friendly Recipes with a Delicious Modern Twist was recently released by Scribe Publishing Company. Laura and Jazzy Vegetarian are recipients of the Taste Award for Best Health and Fitness Television Program (Food and Diet), and Jazzy Vegetarian was inducted into the Taste Hall of Fame.
Laura has been on the cover of three prestigious magazines; American Vegan, Jazzin', and La Fashionista Compassionista. She has made guest appearances on The Talk on CBS, Insider/Entertainment Tonight and the WCBS News Radio Health & Wellbeing Report. Laura has been featured in the New York Times, New York Daily News, Mother Earth Living, VegNews, Family Circle, Readers Digest and PBS Food, among other highly respected news, food, music and lifestyle-related journals.
As a globally recognized award-winning jazz singer and songwriter, Laura has recorded six solo CDs, including her award-winning disc, "Tonight's the Night," which received a Musician Magazine Award. Her CD release with the late, great Joe Beck entitled "Golden Earrings," (on the Whaling City Sound label) was on the GRAMMY® list in the category of "Best Jazz Vocal Album." Laura has toured throughout the country, performing at numerous major events, such as Night of 100 Stars, Fire and Ice Ball, and The American Film Awards.
On the acting side of things, Laura has appeared in over sixty plays and musicals including Off-Broadway for two years in the hit show "Beehive," which earned her a coveted Backstage Bistro Award. She was honored with the Denver Critics Drama Circle Award as "Best Actress in a Musical," for her starring role as Janis Joplin in the world premier production of "Love, Janis."
With her love for good food, compassion for animals and enthusiasm for great music, multi-talented personality, Laura Theodore truly is the Jazzy Vegetarian. Learn more about Laura and Jazzy Vegetarian at: www.jazzyvegetarian.com
---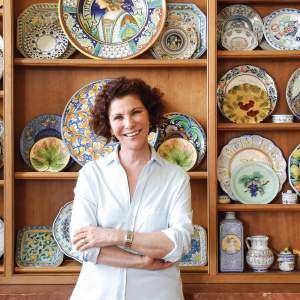 Joanne Weir
A 4th-generation professional cook, Joanne Weir spent five years cooking at Chez Panisse after receiving a Master Chef Diploma with Madeleine Kamman. Joanne travels and teaches cooking classes extensively throughout the world, including Italy, Spain, France, Greece, Morocco, Australia, New Zealand. She also teaches at events across the United States and in her San Francisco studio kitchen. Joanne is co-owner of Copita, an award-winning modern Mexican restaurant and tequileria in Sausalito, California.
Joanne is a James Beard award-winning cookbook author and has written 17 cookbooks, including her most recent food memoir, Kitchen Gypsy: Stories and Recipes from a Lifetime Romance with Food, published in September 2015. Joanne writes for several national publications, including Sunset Magazine, Cooking Light, Better Homes and Gardens, Fine Cooking, and Food & Wine.
Joanne is also the host and Executive Producer for several award-winning television series. Her latest show, "Joanne Weir's Plates & Places," earned nominations for several Taste Awards and was chosen as the "Best New Series" in 2018. Filmed on location around the globe, each episode provides viewers with a virtual trip to several of Joanne's culinary destinations. The series is currently in its third season and airs nationwide on both Public Television and Create in over 94% of US households.
---
Methin "Max" Chuthinthranond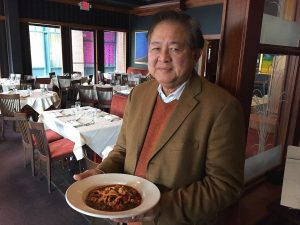 Methin "MaSyracuse for more than 20 years. They also operate the sister location, Citronelle, a New-American and Mediterranean-inspired restaurant, bar, and evex" Chuthinthranond and his wife Pook are the founders, owners, and operators of the award-winning Lemon Grass & Bistro Elephant Steakhouse located in Armory Square, nt space.