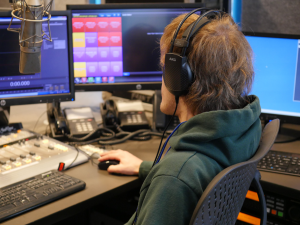 WCNY, Onondaga Cortland Madison (OCM) BOCES, and Onondaga Community College (OCC) have partnered to create an innovative educational opportunity for high school students – a two-year Career and Technical Education (CTE) Media Marketing Communications course. The course combines classroom instruction with hands-on learning experience alongside WCNY professionals.
Click to read: Turning Classroom Learning Into Community Learning by Jody Manning of OCM BOCES
---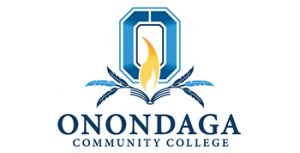 ---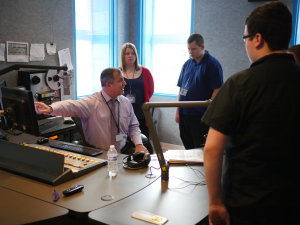 Rigorous high school and college level student studies are paired with hands-on learning in the real-world business setting of WCNY. WCNY's Broadcast and Education Center serves as a 21st century classroom for the students, under the tutelage of OCM BOCES and OCC instructors and WCNY professionals.
Students are embedded with WCNY staff to work on projects across WCNY's TV, radio, social media, web, and print platforms, learning firsthand, the ins and outs of Central New York's public broadcaster. They also earn 21 college credits, a Regents High School diploma, and application industry certifications making them both college and career-ready.
Auction of a Lifetime by Jewel Slade
I walked into WCNY with weak knees. I was the only student from my Media Marketing and Communications course volu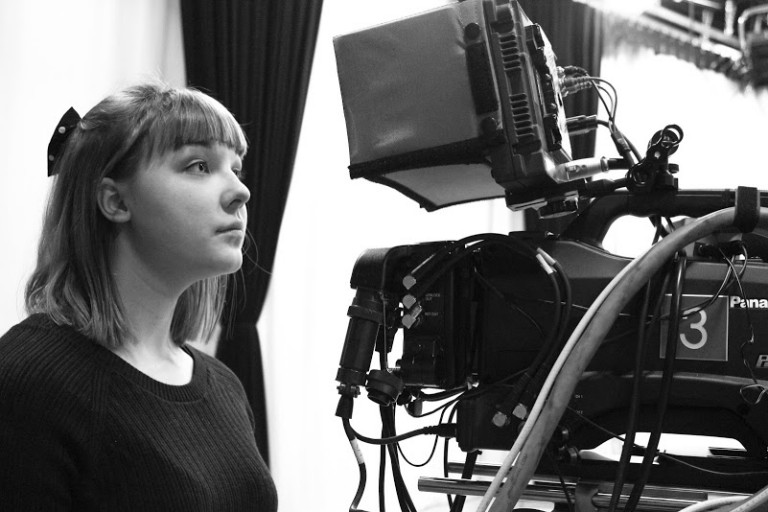 nteering for TravelAuc at the time. But, unlike any opportunity before, I was given a chance I had only always dreamt of. I was about to film my first live TV show.
My hands had been shaking since I had stepped out of the car in the WCNY parking lot. It was nerve wracking to think that I would have so much power and responsibility in my hands.
When I finally walked into the studio I felt a wave of comfort wash over me as I saw familiar faces around when employees and regular volunteers started to walk in. I felt a bit more confident because I knew that I was given this amazing opportunity that many students my age could only see behind a television screen. When the time finally came for the show to start I immediately placed myself behind the camera.
Many WCNY staff members gave me pointers and advice to be the best cinematographer that evening.
Nervousness aside, it was finally my time to shine. I focused my camera, grabbed the handles and waited for my moment. I scanned the sea of volunteers clapping and cheering in the seats of the phone bank where I had sat the year previous when I volunteered. I searched for my perfect opening shot and started feeling good and more at ease. Once I heard the director say "Camera 2" I knew what I had to do. Once that final shot was taken I got plenty of encouragement and tips through my headset that allowed me to talk directly to the TV production staff that was back in the control room.
The next morning I gathered my family in front of the television and pointed out the shots, which I had taken (a special thanks to them for recording the show for me). It was so crazy to be able to say that I did this and I spent my time making someone's night a bit easier while also getting an opportunity that I will never forget.
The whole experience was so surreal but I wish that I could spend everyday behind the lens of a camera. I'm so happy that WCNY gave me this opportunity!