Support WCNY
WCNY relies on the generous support of our local viewers and listeners. With your support, we're able to provide quality television and radio programming, and a diverse roster of outreach and education services throughout 19 counties of Central New York and beyond.
There are many ways to support WCNY, each with its own benefits – from discounts and special access to productions, to recognition on-air or at events, to the personal satisfaction of providing your time, talent and treasure.

WCNY AUCTIONS
WCNY connects with the community and around the globe throughout the year with on-air and online Travel Auctions. Look for the on-air auction on our main channel in January and weekly online auctions at wcny.org/travelauction. You will also see monthly TravelAuc Great Getaways shows on our main channel.
These exciting Travel Auctions feature fabulous getaways to vacation destinations throughout the United States, Canada, Central and South America, Mexico, the Caribbean, and Europe, as well as regional daycations, entertainment and seasonal venues.
The auctions provide viewers and online bidders the opportunity to get great deals, while helping WCNY to continue its educational services, quality programming and cultural broadcasts.
For detailed information, contact Laura O'Donnell, laura.odonnell@wcny.org, or 315-385-7406.
Let WCNY help market your business
Support WCNY while marketing your company across our four television channels, three radio stations, bi-monthly magazine, targeted e-mails and social media, and our website. Reach audiences through:
WCNY Television Channels:
PBS (24.1)
Create (24.2)
WORLD (24.3)
PBS KIDS (24.4)
Radio:
Classic FM | Syracuse 91.3
WUNY-FM | Utica/Rome 89.5
WJNY-FM | Watertown 90.9
Streaming is Available at wcny.org/radio.
The Capitol Pressroom with David Lombardo
Stream the live show daily at 11 a.m. at wcny.org.
Streaming is also available on Apple Podcasts, TuneIn, Google Podcasts, and Spotify.
Learn more at capitolpressroom.org.
Community FM (HD3)
WCNY 91.3-HD3 | Syracuse
WUNY 89.5-HD3 | Utica
WJNY 90.9-HD3 | Watertown
Streaming is Available at wcny.org/radio.
Oldies (HD2)
WCNY 91.3-HD2 | Syracuse
WUNY 89.5-HD2 | Utica
WJNY 90.9-HD2 | Watertown
Streaming is Available at wcny.org/radio.
NPR News
Web:
Print:
Broadcast Reach:
Click the images to see the coverage maps.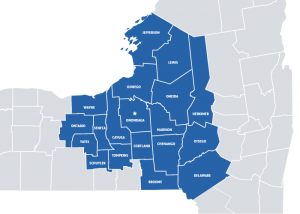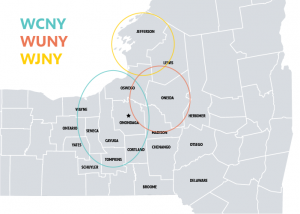 To speak with someone in regards to corporate support, please contact Ed Molloy using our Online Contact Form and ask about corporate support and advertising opportunities.