Ivory Tower
Ivory Tower is a weekly round-table discussion that focuses on news and events from the perspective of academicians from across Central New York. The show is hosted by David Chanantry, Professor of Journalism, Utica College and Director of the New York Reporting Project.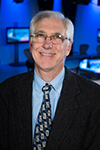 David Chanatry
David Chanatry, Professor of Journalism, Utica College and Director of the New York Reporting Project.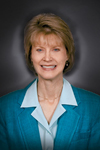 Barbara Croll Fought
Barbara Croll Fought teaches radio and TV writing, reporting and production at the S.I. Newhouse School of Public Communications at Syracuse University. She also teaches communication law and co-designed and manages the School's online media law course for graduate students. In 2013, Syracuse University selected her as a Laura and L. Douglas Meredith Professor of Teaching Excellence. Professor Fought earned a J.D. , cum laude, from the University of Detroit Mercy and a B.S.J., summa cum laude, from Ohio University. From 2006-10, Fought served as the founding director of the Tully Center for Free Speech, Newhouse's educational and research center focusing on free speech and media law. For 24 years she has managed an online forum for discussion of freedom of information issues, FOI-L. Fought's research interests are on the effective use of the Internet by reporters. She is the substitute host for Central New York's most popular public affairs show, "Ivory Tower," airing Fridays at 8 p.m. on WCNY-TV. Fought co-authored a reporting textbook, "News in a New Century," and a contributor to "Click on Democracy," a book about the Internet and elections written by several Newhouse professors. . Fought formerly worked as a special projects producer at WDIV-TV, Detroit, specializing in investigative reporting and politics. There she earned 18 national, state and local awards, including nine Emmys. Fought previously worked as a public relations practitioner, newspaper reporter and lecturer at Eastern Michigan University. She lives Jamesville, N.Y. , with her husband, Nelson Price, a retired cable television executive.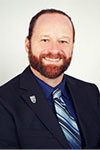 Ben Baughman
Ben Baughman, Ph.D., is the Director and an Assistant Professor of the Criminal Justice & Homeland Security program at Cazenovia College. After 15 years (1998-2013) with the Raleigh Police Department (RPD), Ben moved back to the United Kingdom (UK) to complete his Ph.D. in Investigative Psychology under the formidable supervision of Professor David V. Canter. Throughout Ben's career in law enforcement, he served in a multitude of capacities such as an Officer, Hostage Negotiator, Detective, and Sergeant. In 2013, Ben joined the North Carolina Justice Academy (NCJA) to utilize his experience, academic focus, and research skills to write and deliver training (mandatory and in-service) to police officers. He has subsequently instructed officers in a multitude of areas such as investigating sexual deviant behavior, hostage negotiations, improving decision-making skills, de-escalation techniques, and leadership courses. Prior to joining Cazenovia College, he taught in the Tom Ridge Intelligence Studies program at Mercyhurst University (2017-2020) and led Mercyhurst's Amazon Team NEXT [New & Experimental Thinking].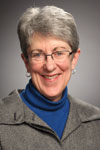 Kristi Andersen
Kristi Andersen is a Professor Emeritus of Political Science at Syracuse University, where she was a member of the Maxwell School Faculty from 1984 to 2016. She graduated from Smith College and received her Ph.D. from the University of Chicago. During her career at S.U. she served the Political Science department at various times as Department Chair, Graduate Director, and Undergraduate Director. From 2009-2016 she was the Chapple Family Professor of Citizenship and Democracy. Prof. Andersen is a recipient of Syracuse University's highest teaching award, the Laura J. and R. Douglas Meredith Professorship of Teaching Excellence, as well as several other teaching awards. Her most recent book is New Immigrant Communities: Finding a Place in Local Politics. An earlier book, After Suffrage: Women in Partisan and Electoral Politics Before the New Deal, won the American Political Science Association's Victoria Schuck Award for the best book on women and politics. She also published The Creation of a Democratic Majority, 1928-1936, which has been influential in shaping political scientists' thinking about electoral realignments. Andersen's research has produced articles on such topics as the gender gap; voting for male and female candidates; the effects of entering the work force on women's political participation; the prospects for electing more women to Congress; and the political incorporation of immigrants. Kristi Andersen has served on the Cazenovia Town Board since 2005.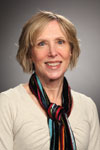 Lisa A. Dolak
Lisa A. Dolak is Senior Vice President and University Secretary at Syracuse University, and the Angela S. Cooney Professor of Law at the Syracuse University College of Law. As University Secretary, Professor Dolak supports the overall governance work of the Board of Trustees and manages the Board Office. She teaches courses on patent law, civil procedure and the federal courts, and serves as an expert in patent cases, attorney malpractice cases, and practitioner disciplinary proceedings. During a sabbatical leave from Syracuse University, she served as law clerk to the Hon. Paul R. Michel, Judge (Ret.), United States Court of Appeals for the Federal Circuit. She served during 2005-2013 as a member of the Federal Circuit's Advisory Council. Prior to attending law school, Prof. Dolak worked for several years as a synthetic organic chemist in pharmaceutical research aimed at the development of new drugs at Bristol-Myers Company and Ayerst Laboratories Research, Inc. Prof. Dolak received her Bachelor of Science in chemistry from Duquesne University and her Juris Doctor, summa cum laude, from the Syracuse University College of Law. She is admitted to practice in New York and before the U.S. Patent and Trademark Office. Her research interests include issues at the intersections of patent law and judicial procedure and patent law and legal ethics.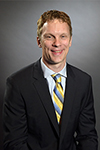 Luke Perry
Luke Perry, Ph.D., is Chair and Professor of Government at Utica College and Director of the Utica College Center of Public Affairs and Election Research. His specialty is American politics, particularly elections, the presidency, and religion and politics. Perry regularly contributes to WKTV, WIBX, WRVO, and the Observer Dispatch, and has written for The Hill, U.S. News and World Report, The Monkey Cage and Arc Digital.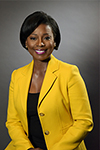 Nina Moore
Nina Moore is a Professor and Chair of the Political Science Department at Colgate University in Hamilton, New York. Prior to joining Colgate University, she taught at DePaul University, the University of Minnesota and Loyal University of Chicago. She received her B.A. from Knox College, magna cum laude, and her M.A. and PhD. from the University of Chicago. Dr. Moore is the author of Governing Race: Policy, Process and the Politics of Race, The Political Roots of Racial Tracking in American Criminal Justice, and Toeing the Line: The Supreme Court and Race(forthcoming). Her research focuses on race, public policy, and institutional process. Dr. Moore serves on the editorial board of theRalph Bunche Journal of Public Affairs and is a past chair of the Constitutional Law and Jurisprudence section of the American Political Science Association. Governor David Patterson appointed her to a four-year term on the New York State Commission on Judicial Conduct, and the New York State Senate appointed her to the Advisory Commission on Underage Alcohol Consumption and Substance Abuse. The Princeton Reviewrecently named Moore as one of the best 300 professors in the U.S. In addition to the PBS Ivory Towerseries, Professor Moore is a regular contributor also to the cable news show Capital Tonight.

Philip Klinkner
Philip Klinkner is an expert on American politics, including parties and elections, race relations, Congress and the presidency. He is the James S. Sherman Professor of Government at Hamilton College and former director of the Arthur Levitt Public Affairs Center. Klinkner has written extensively on a variety of topics related to American politics. His books include The Losing Parties: Out-Party National Committees, 1956-1993 and Midterm: The 1994 Elections in Perspective. His book The Unsteady March: The Rise and Decline of Racial Equality in America (with Rogers Smith) received the 2000 Horace Mann Bond Book Award from Harvard University's Afro-American Studies Department and W.E.B DuBois Institute. He received his doctorate from Yale University.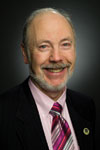 ROBERT J. SPITZER
ROBERT J. SPITZER (Ph.D. Cornell, 1980) is Distinguished Service Professor and Chair of the Political Science Department at the State University of New York, College at Cortland. He is the author of 15 books, including The Presidency and Public Policy, The Right to Life Movement and Third Party Politics, The Presidential Veto, The Bicentennial of the U.S. Constitution, President and Congress, Media and Public Policy, Politics and Constitutionalism, The Right to Bear Arms, The Presidency and the Constitution, Saving the Constitution from Lawyers, Gun Control, The Encyclopedia of Gun Control and Gun Rights, We the People: Essentials Edition, The Politics of Gun Control (7th ed.), and Guns across America. Spitzer is the author of over 600 articles, papers, and op-eds appearing in many books, journals, newspapers, and web sites on a variety of American politics subjects. He served as a member of the New York State Commission on the Bicentennial of the U.S. Constitution, and has testified before Congress on several occasions. He is often quoted and interviewed by American and international news outlets, including The Today Show, Good Morning America, ABC Nightly News, PBS's News Hour, MSNBC's All In With Chris Hayes, CNN, NPR's Fresh Air with Terry Gross, The Diane Rehm Show, the documentary "Under the Gun," the New York Times, the Los Angeles Times, the Washington Post, Wall Street Journal, USA Today, Time Magazine, Newsweek, Slate, the Atlantic Monthly, Politico, and in media outlets in over a dozen countries.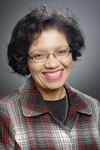 Tara Ross
Tara Ross is a Professor of History at Onondaga Community College (OCC) in Syracuse, New York. She holds a Juris Doctor degree from Valparaiso University School of Law, a Master of Arts in History from Indiana State University, and a Master of Philosophy from Syracuse University. She teaches United States History and specializes in African-American History. She, also, coordinates the African-American Studies program. Before joining the faculty of OCC in 1994, she developed and taught the first African American History course at Radford University in Radford, VA. She was the first leave replacement in the history of Indiana State University's History Department. Prior to pursuing a career in academia, Professor Ross worked for the Joint Committee on Agency Rule Review of the Ohio General Assembly. She has worked as a legislative aide in Indiana and Ohio and as a National Park Service Ranger. She is one of the original panelists on WCNY's Ivory Tower Half Hour. She is an active community member and has sat on the Boards of numerous community organizations. She is a recipient of a number of awards including the OCC Trustees Award, the YWCA's Diversity Achievers Award and the Syracuse University Woman of Distinction Award.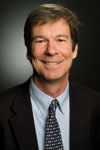 Timothy A. Byrnes
Timothy A. Byrnes (Ph.D. Cornell 1988) is the Charles A. Dana Professor of Political Science at Colgate University in Hamilton, New York. Before coming to Colgate in 1992, he was on the faculty of the City College and Graduate Center of the City University of New York. He has also held Visiting Professor positions at Nicolas Copernicus University in Torun, Poland (where is was a Fulbright Senior Scholar) and the Graduate Institute of International Affairs in Geneva, Switzerland. He is the author and editor of a number of books, including Catholic Bishops in American Politics, The Catholic Church and the Politics of Abortion, Abortion Politics in American States, Transnational Catholicism in Postcommunist Europe, Religion in an Expanding Europe, and Reverse Mission: Transnational Religious Communitis and the Making of US Foreign Policy. He is a past winner of the Colgate Alumni Corporation's Distinguished Teaching Award.
Airs Fridays at 8 p.m. on WCNY (24.1) and re-airs Saturdays at 5.30 p.m. on WCNY (24.1).
"All the Light We Cannot See" by Anthony Doerr [Kristi Andersen]
"Dear Committee Members: A novel" by Julie Schumacher [Tim Byrnes]
"The Quartet" by Joseph Ellis [Lisa Dolak]
"Small Victories: Spotting Improbable Moments of Grace" by Annie Lamott [ Barbara Fought]
"The Children" by David Halberstam [ Bob Greene]
"The Loneliness of the Black Republican" by Leah Wright Riguer [Tara Ross ]
"Curtains? The Future of the Arts in America" by Michael Kaiser [David Rubin]
"Frank: The Voice," by James Kaplan. [Bob Spitzer]
David Chanatry – "Blood Lands" by Timothy Snyder
Holly Rine – "The Road to Little Dribbling" by Bill Bryson
Barbara Fought – "The Home That Was Our Country" by Alia Malek
Tim Byrnes – "Born to Run" by Bruce Springsteen
Lisa Dolak – "The Cuban Affair "by Nelson DeMille (Released in Sept '17)
Tara Ross – "Hidden Figures" by Margot Lee Shetterly
Bob Greene – "Steve Jobs" by Walter Isaacson & "Einstein His Life and Universe" by Walter Isaacson