Connected to Businesses Across the Region Through a Suite of Services.
Virtual Event Creation and Management
Event Concepting, Technology, Creative, and Video Production.
Multimedia Business Promotions
TV, Radio, Digital, Print, and Event Sponsorships.
Digital Marketing Management
Social Media Marketing, Email Marketing, and Google Advertising.
Field and Studio Video Production
Videography, Still Photography, Audio Recording, Editing, and Animation
Creative and Communications Services
Graphic Design, Brand Development, and Public Relations
For more information, contact WCNY at events@wcny.org or call (315) 453-2424.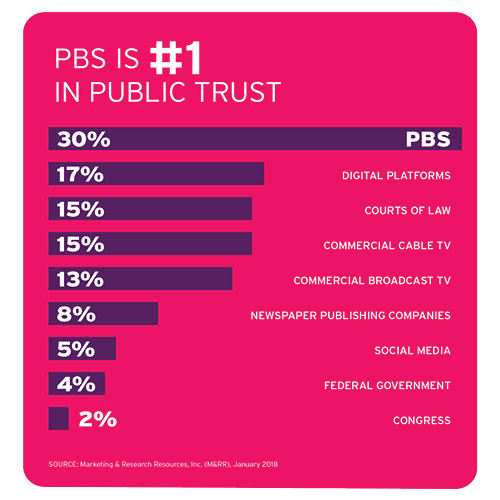 Why you should showcase your brand with WCNY.
WCNY is a community-owned multi-media company that produces award-winning original content and provides local and global programming to audiences across multiple platforms, including television, radio, web, digital, social media, print, and events.
Trust – PBS is the most-trusted institution in America for 15 years, and WCNY's audience is loyal. When you partner with PBS, your brand gets instant trust and credibility in the market that you can't get anywhere else; this is called the "Halo Effect."
Vast Reach – WCNY can reach 1.8 million people in 500,000 households across 19 counties in Upstate New York, nearly a third of the state and parts of Canada. In addition, WCNY reaches a global streaming audience.
Integrated Programming – Unlike commercial media, WCNY delivers uninterrupted content with far fewer underwriting messages than any other station. Our multi-media platform provides partners with one-stop shopping and a single point of contact for integrated marketing.
Affluent Audience – WCNY reaches 59% of the Central New York market with a household income greater than $75,000, and 35% of the Central New York market with a household income greater than $150,000. WCNY members are highly educated, engaged and influential in the community. WCNY's audience is informed and values quality and depth of content.
Underserved Audience – As a public broadcaster, WCNY reaches 34% of the market with a
household income less than $25,000 and 37% with household income less than $50,000. We reach those who are not subscribing to Cable.
Ad Engagement – PBS viewers are 34% more likely to act on messaging from underwriters vs. Cable (21%) or Broadcast (15%) viewers, according to the Harris Poll. 48% of PBS viewers believe our corporate partners are committed to quality and excellence vs. Cable (27%) or Broadcast (16%).