Radio Stations
Central New York's only classical music station Classic FM HD radio provides listeners with live, locally hosted classical music programs. The station also features concerts from around the world six nights per week, opera from the Metropolitan Opera and other companies on Saturdays, archival programs of the Syracuse Symphony Orchestra and specialty programs including Broadway, Italian-American music, jazz and bluegrass.
Classic FM is available on 91.3 in Syracuse, 89.5 in Utica/Rome and 90.9 in Watertown, the North Country and the Kingston area and in streaming audio. Click here to visit the Classic FM page, which includes the Classic FM playlist.
You can find the Classic FM Top 40 Listener Favorites here.
Jazz
Listen to cool jazz 24 hours a day on WCNY's Jazz HD3 radio. The station features Sounds of Jazz with WCNY-FM's own Leo Rayhill and programs from the Jazz Satellite Network. Other programs include Marian McPartland's Piano Jazz, Song Travels with Michael Feinstein, Jazz Inspired with Judy Carmichael, and more.
Jazz HD3 radio is available on an HD radio and in streaming audio.
Oldies
WCNY Oldies FM HD2 features the best in rock and pop oldies 24 hours a day, with NPR news each hour. Enjoy your favorite oldies from the 1950s and 1960s, along with selected music from the 70s and 80s. Artists include Elvis Presley, the Beatles, Perry Como, Joni Mitchell, the Supremes, Dean Martin and many more!
Oldies FM HD2 is available on an HD radio and in streaming audio.
Radio Shows
Enjoy your favorite classical music every day with Bruce Paulsen, Diane Jones, Marie Lamb, and Adam Fine, on WCNY-FM 91.3 Syracuse, WUNY-FM 89.5 Utica, and WJNY-FM 90.9 Watertown.
---
Bill Knowlton's Bluegrass Ramble
Listen to The Bluegrass Ramble every Sunday night with Bill Knowlton from 9 p.m. to midnight on WCNY-FM 91.3 Syracuse, WUNY-FM 89.5 Utica, and WJNY-FM 90.9 Watertown.
---
"Fresk Ink" has combined new musical styles into an hour of innovative programming since May 1996 on WCNY Classic FM. Produced and hosted by Neva Pilgrim of the Society for New Music, Fresh Ink features music from the past 5-10 years by composers, performers and recording companies from around the world, including world premieres. It airs Sundays from 4 – 5 p.m
---
The Capitol Pressroom is a daily one-hour radio program broadcast from the Legislative Correspondents Association Pressroom on the third floor of the State Capitol in Albany. Learn more
---
Co-hosts Joey Nigro and Jim Battaglia showcase the charm of Italian American traditions and the music of Italian American and Italian songbooks. You'll hear selections from Dean Martin and Tony Bennett; rock-era artists like Frankie Avalon and Neil Sedaka, Italian classical melodies by Luciano Pavarotti and Andrea Bocelli and contemporary Italian singers like Gigi D'Alessio, Antonio Venditti and Laura Pausini. Learn more
---
Each week, Leo Rayhill highlights such greats as Louis Armstrong, Count Basie, Ella Fitzgerald and Duke Ellington. Rayhill, a 45-year veteran of the radio industry and host of WCNY's Sounds of Jazz for more than 40 years, can be heard on WCNY-FM 91.3 Syracuse, WUNY-FM 89.5 Utica, and WJNY-FM 90.9 Watertown Sunday afternoons at 1 p.m. With a digital radio, you can tune toWCNY's Jazz broadcast on each of the signals noted above (or online below) and listen to Sounds of Jazz seven days a week from 2 p.m. until 6 p.m.
---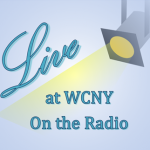 Keep in touch with upcoming musical events as local, regional, national, and international musicians and artists visit the Classic FM studios.  Interviews and live performances inform and entertain you!  Follow WCNY on Facebook and Twitter to learn of upcoming Live at WCNY Radio Events, with host Diane Jones. Learn more
---
"Feminine Fusion" is a new, weekly radio program that highlights the influence of women in classical music. These are the women throughout history and into the present day who create, perform, and inspire. Learn more.
---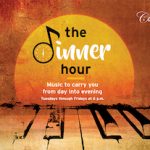 The Dinner Hour
Your Classic FM hosts bring you "The Dinner Hour," Tuesdays through Fridays at 6 p.m. Enjoy this hour of music to carry you from day into evening!
---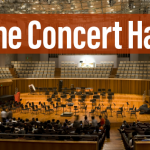 The Concert Hall
Bruce Paulsen is your host every Saturday night at 8 p.m. for "The Concert Hall." Relive the best concerts from around the region, with local and internationally acclaimed artists – right in your own home.
Radio Hosts
WCNY's radio hosts are familiar to anyone who's listened to Classic FM or any of our local programs, such as Ciao! and Bill Knowlton's Bluegrass Ramble. Learn more about the men and women behind the microphones here at WCNY-FM.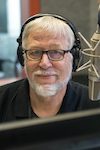 Bruce Paulsen
Bruce Paulsen hosts your morning drive time Classic Choices program weekdays from 6 to 10 a.m.  With degrees in music and theatre, Bruce has performed with many of the great musicians of our time. He brings more than thirty years' performance experience to the microphone. WCNY is his second expedition into radio. Before this, he hosted opera programs and weekends for WGKA, Atlanta's Voice of the Arts.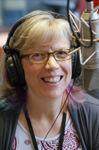 Diane Jones
Diane Jones is the Program Manager, mid-day host, and host/producer of the nationally syndicated program, Feminine Fusion. An active composer, she has received commissions from nationally and internationally-recognized musicians and ensembles. Diane performs regularly with Samba Laranja and the Central New York Flute Choir, and her music is featured on more than half a dozen CDs, including three SAMMY award winners. Follow Diane on Twitter (@ComposerJones) and Facebook (Diane Jones On The Air) for more about her programming and her music.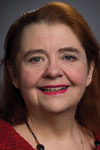 Marie Lamb
Marie Lamb, Classic FM announcer from 2 to 7 p.m. weekdays and host of Saturday Opera, Part 2 is a Central New York native and a graduate of the Setnor School of Music at Syracuse University. Marie began in radio as the host of classical and opera programs at WIKE-AM, at the former Eisenhower College in Seneca Falls. She also hosted a daily jazz program for many years at WAER-FM in Syracuse. Marie began at Classic FM in 2002 as a board operator. Her duties have expanded over the years to include announcing, production, interviews, and running WCNY's ReadOut radio reading service, which serves the blind, visually impaired, and people with other conditions that limit their use of print.

 Adam Fine
Adam Fine hosts Classic Choices Saturday and Sunday morning, Monday afternoon, and Tuesday mid-day. He hosted the limited series Classically Jewish, exploring Jewish influences in classical music. Adam brings an extensive performance background as an actor, singer, and conductor in both opera and music theater to the microphone. A former music teacher, he has studied music education, composition, and conducting at both Northwestern and Syracuse Universities. Adam performs regularly with Syracuse Opera and has also sung with Oswego Opera Theater and Syracuse Vocal Ensemble.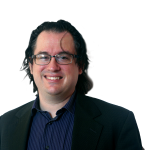 Spencer Phillips
Spencer Phillips hosts your morning drive time Classic Choices program on Mondays from 6 to 10 a.m.  Spencer is a professional musician, currently the Principal Double Bassist and Music Librarian for Symphoria, the Syracuse area's symphony orchestra. Spencer graduated from Interlochen Arts Academy and went on to obtain degrees in Music Performance from Michigan State University, the Manhattan School of Music, and a Doctorate from the Eastman School of Music, where he also acquired a minor in music theory. Spencer teaches at Syracuse University and in his time off is an ardent supporter of the Syracuse Crunch hockey team.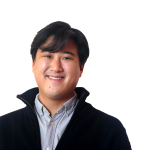 Jonathan Hwang
Jonathan Hwang hosts your morning drive time Classic Choices program on Wednesdays from 6 to 10 a.m.  Jonathan is a professional violinist, holding his Bachelor's degree from the Eastman School of Music in Rochester, and his Masters from the University of Cincinnati, College-Conservatory of Music. Jonathan is currently a member of Symphoria, the Syracuse area's symphony orchestra. He has eleven years of performance experience, associated with a number of orchestras and music festivals.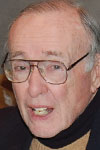 Leo Rayhill
Leo Rayhill has been the host of The Sounds of Jazz (heard Sundays on Classic FM) since 1961 and the program has been broadcast on WCNY-FM since the station signed on in 1971. Rayhill is also the host of Classic Sinatra, which can be heard daily on WCNY's Jazz HD station. A Central New York native, Leo is a graduate of Hamilton College.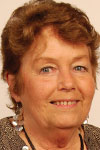 Neva Pilgrim
A graduate of Hamline and Yale, Pilgrim is a professional singer and recording artist. She is also a founding member of the Society for New Music and its educational programs, concerts and operas the organization sponsors. Having concertized throughout the U.S. and abroad with such conductors as Boulez and Keene, Neva has been artist-in-residence at Colgate University for many years. Pilgrim garnered numerous awards, most recently CMM's Lifetime Achievement for outstanding contribution by a musician to the community.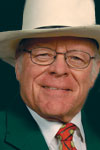 Bill Knowlton
Dubbed by some as "Mr. Bluegrass of Central New York", Bill hosted the first all-bluegrass radio show in New York City in 1960. Coming to Syracuse as a US Air Force Public Affairs Officer, Bill started the "Bluegrass Ramble" on WCNY-FM in January 1973. In 1997, Bill was named "Broadcast Personality of the Year" by the International Bluegrass Music Association. He emcees at least 13 bluegrass festivals every year and writes liner notes for bluegrass and old-time country music artists. Bill is a resident of Liverpool.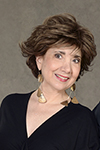 Joey Nigro
Joey Nigro has been entertaining audiences as a singer most of her life in musicals, clubs, concerts and cabaret performances. Her recordings and original songs have been featured on numerous radio and CD compilations. After graduating from Syracuse University's S.I. Newhouse School of Communications with a degree in journalism, Joey worked in New York City before returning to Central New York. She was raised on Syracuse's old North Side Italian American Community where she began interviewing immigrant forbears and second-generation Italian Americans in her family and writing about growing up Italian American. She is a charter trustee of the Landmark Theatre and has worked in workforce development for more than 30 years.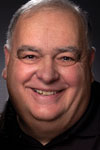 Jim Battaglia
Jim Battaglia was born in the Southern province of Calabria and raised in an Italian American enclave on Syracuse's Near Westside, where his parents established their home when he was two and a half years old. He is fluent in his first language, the Italian Calebrese dialect, and has toured Italy many times. He and his wife, Francine, have vacationed worldwide and are frequent visitors to his birthplace, the coastal village in Calabria. Jim graduated from CCBI with a degree in business and has been manager of Nojaim's Market on the Near Westside for more than 40 years. He is Vice President of the Greater Syracuse Sports Hall of Fame.
WCNY is proud to carry these programs from around the country. Listen to 91.3 WCNY-FM Syracuse, 89.5 WUNY-FM Utica, 90.9 WJNY-FM Watertown, on the web at wcny.org, or through your favorite streaming app.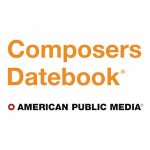 Host John Birge presents a daily snapshot of composers past and present, with timely information, intriguing musical events, and music related to each.
Monday through Sunday at 9am
Repeated at 3pm Monday through Friday
---

Exploring Music with Bill McGlaughlin is a creative exploration of classical music and other genres. Each week's programs are unified by compositions that share a central theme – a composer, a period of history, or a musical form.
Monday through Friday at 7pm
---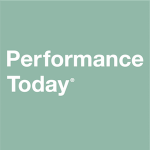 Performance Today features the best live performance recordings from concert halls around the world, as well as in-studio performances and interview with an eclectic mix of guests. Fred Child is your host.
Monday through Friday at 10pm
---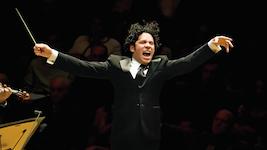 Hailed for outstanding artistry since 1919, the acclaim of the Los Angeles Philharmonic continues under the leadership of Venezuelan Gustavo Dudamel, one of the most exciting young conductors today. Dudamel's infectious emotional energy wins over the most jaded souls. Each year, the LA Phil presents these national broadcasts hosted by Brian Lauritzen, giving fresh perspective on orchestral performance today.
Mondays at 8pm
---

Symphoria, Central New York's only musician-led orchestra, brings you performances from the heart of Syracuse. Bruce Paulsen is your host.
Tuesdays at 8pm
---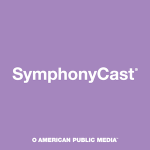 SymphonyCast features full-length concerts recently performed by the best orchestras from around the world, including Europe's premier symphony orchestras and festivals, along with US orchestras.
Wednesdays at 8pm
---

Alec Baldwin is your host every week for selected concerts presented by the New York Philharmonic. The New York Philharmonic is one of the world's longest-running and most celebrated orchestras!
Thursdays at 8pm
---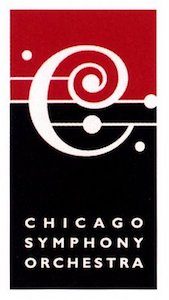 Hailed as the number one US Orchestra by British publication Gramophone, the Chicago Symphony Orchestra brings you concerts from Symphony Center, home of the Chicago Symphony Orchestra.
Fridays at 8pm
---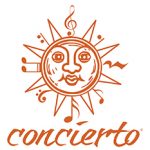 Concierto host Frank Dominguez presents classical music in English and in Spanish. Music by Spanish and Latin American composers such as Enrique Granados and Astor Piazzolla ie alternated with classical favorites performed by Hispanic artists.
Saturdays at 11am
---

LIVE FROM THE MET
Classic FM is proud to present broadcasts of the famed Metropolitan Opera, live from New York, every Saturday at 1:00 p.m. through June 11, 2022, from the Toll Brothers-Metropolitan Opera International Radio Network. The Metropolitan Opera season is sponsored by Toll Brothers, America's luxury home builder, with generous long-term support from The Annenberg Foundation and GRoW at Annenberg, the Neubauer Family Foundation, and the Vincent A. Stabile Endowment for Broadcast Media.
Saturdays at 1pm
---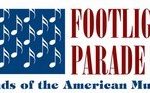 Footlight Parade: Sounds of the American Music gives you the best seat in the house for a celebration of Broadway and Hollywood musicals from the early 20th century to current hits. Bill Rudman has been your host since 1998.
Saturdays at 5pm
---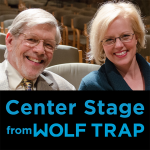 The nationally syndicated radio show Center Stage from Wolf Trap showcases performances from some of today's finest chamber musicians, captured live during Wolf Trap's Chamber Music at The Barns. Recorded in the acoustically superb Barns at Wolf Trap, these programs also include unscripted and spontaneous conversations with hosts Rich Kleinfeldt and Lee Anne Myslewski.
Saturdays at 6 and 7pm
---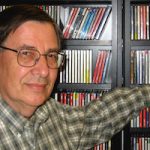 Henry Fogel brings a wide range of recordings every week that are true classics of the industry, on Collectors Corner. Many are out-of-print or hard to locate in the US.
Saturdays at 10pm
---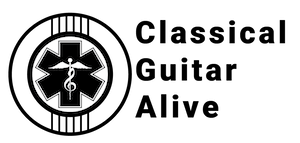 Classical Guitar Alive features great music and fascinating interviews with many of the world's leading guitar performers and composers. Tony Morris is your host.
Sundays at 11am
---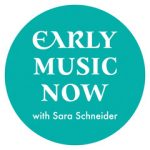 Early Music Now with Sara Schneider showcases music from the Middle Ages, Renaissance, and Early Baroque; from sonorous medieval chant and polyphony to delightful renaissance madrigals, dances, and consort music, to magnificent baroque cantatas and keyboard music.
Sundays at 3pm
---
One of eleven constituents of Lincoln Center for the Performing Arts, the Chamber Music Society of Lincoln Center presents an annual series of concerts and educational events for listeners ranging from connoisseurs to chamber music newcomers of all ages.
Sundays at 5pm
---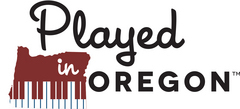 Played in Oregon shines the spotlight on fantastic live music from around Oregon and the Pacific Northwest.
Sundays at 6pm
---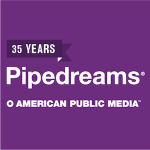 Experience the variety and wonder of the pipe organ with host Michael Barone. Pipedreams has bene a classical music staple on public radio for more than 30 years.
Sundays at 7pm
---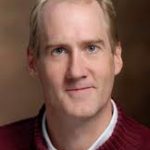 Peter van de Graaff is your overnight host for classical music 7 days a week.
Monday through Friday from midnight to 6am
Saturday and Sunday from midnight through 7am
---
Affiliate stations