April 20, 2023: Victor Vallo, Music Director – Auburn Chamber Orch.
by Diane Jones
April 20, 2023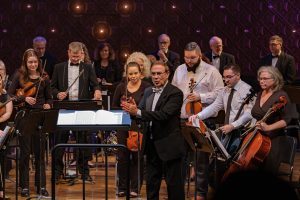 The Auburn Chamber Orchestra wraps up their 2022-23 season with "The Magic of Movies and Musicals."  Music Director Victor Vallo came to the studios to tell us about the concerts, the orchestra, and give us some insight into the orchestra and the musicians.  He also talked about his first season with the orchestra, and what is in store for next year.
Information about the Auburn Chamber Orchestra is available here.
◄ Live at WCNY - On the Radio