April 21, 2023: Michelle Merrill, Symphoria
by Diane Jones
April 21, 2023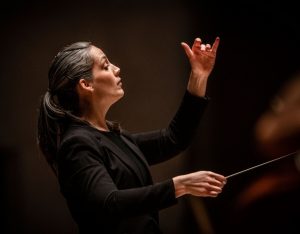 Michelle Merrill is the guest conductor this weekend with two Spark concerts by Symphoria.  Michelle stopped into the studios during a break in rehearsals to talk about the concert, and about her career as a conductor.
More about Symphoria is available here.
And more about Michelle Merrill on her website.
◄ Live at WCNY - On the Radio