Feminine Fusion
August 27, 2017: A Year On the Air!
by Diane Jones
August 21, 2017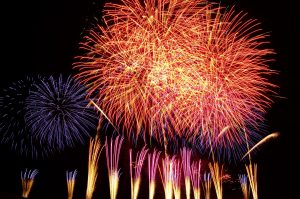 "I want to say to all the young women out there, as I say to all young people: believe in yourselves, follow your passion and never give up, because you will create a future filled with possibilities."  – Marin Alsop
It's hard to believe that Feminine Fusion is marking it's first full year on the air!  From the Medieval sacred music of Hildegard of Bingen, to the latest experimental music being created today; from women around the world, of all races and cultures; from solo works to orchestras and choruses, we have covered a lot of ground these last 12 months.
On this episode, we'll revisit a few of the works we've heard, from some of the inspiring women we've met along the way.
Thanks for an incredible year, and I look forward to many more!
"A Year On the Air!"
Clara Schumann:  Three Romances for Violin & Piano
Donne e Doni
"Music by Women Composers"
Musicraft
Jessie Montgomery: Rhapsody No. 1 for Solo Violin
Jessie Montgomery, violin
"Strum"
Azica Records
Astor Piazzolla:  Lo que vendra
Razumovsky Orchestra, Peter Breiner – conductor
Sefika Kutluer, flute
"Tango Goes Symphony"
Naxos
Penka Kouneva:  The Woman Astronaut
The Hollywood Studio Symphony, Eimear Noone, conductor
"The Woman Astronaut"
Varese Sarabande
Libby Larsen:  Marima Concerto After Hampton
Colorado Symphony Orchestra, Marin Alsop – conductor
John Kinzie, marimba
"Libby Larsen: Deep Summer Music, Solo Symphony, Marimba Concerto After Hampton"
Koch International
Sadie Harrison:  Gulistan-e Nur:  The Rosegarden of Light (Interludes)
Ensemble Zohra
"The Rosegarden of Light"
Toccata Classics
Run time: 58:30
Feminine Fusion highlights the roles of women in classical music. Host Diane Jones brings you stories and music of the women who create, perform, and inspire. Produced in the studios at WCNY-FM.
◄ Back to News