Featured News
Celebrate Black History Month with Classic FM!
by Lauren Easton
February 2, 2023

Black History Month Special on Classic FM
Marie Lamb will host a special honoring Black History month, featuring works by the Chevalier de Saint-Georges, R. Nathaniel Dett, William Grant Still, and a performance from Marian Anderson, the first African American singer to perform at the Metropolitan Opera. Also featured is the music of Florence Price, whose music was thought to be lost until it was re-discovered in 2009.
Listen Thursday, Feb. 16 at 11 a.m. & 6 p.m. on Classic FM
Classic FM will also feature Black History Month vignettes consisting of short stories of the musical contributions of notable African Americans. These can be heard all month long during Classic Choices on WCNY Classic FM.
---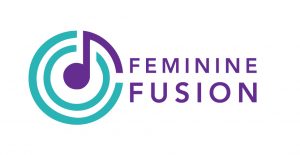 Women of Color: Composers, Part 5
This week, we'll highlight works composed by women of color.
Listen Sunday, Feb. 26 at 2 p.m. on Classic FM
---
WCNY-91.3 Syracuse | WUNY-89.5 Utica/Rome | WJNY-90.9 Watertown
Learn more about Classic FM at wcny.org/radio.
◄ Back to News