WCNY's Classic FM showcases several of its arts and culture partners in a new "Classical Companion" program on its Classic FM radio station. The show aims to keep arts organizations across the region in the minds and ears of listeners and to provide the community with an oasis of calm during this challenging time.
Classic FM is available on 91.3 in Syracuse, 89.5 in Utica, 90.9 in Watertown, streaming at wcny.org, and with the TuneIn app.
On-air host Diane Jones will discuss music compositions with music directors by phone, showcasing the pieces they turn to for relaxation and stressful times. They will talk about some of their favorite music, listen to them together, and talk about what makes them so special.

The series will air at noon on Classic FM.
Wednesday, March 25: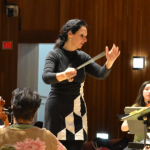 Cornelia Orth, Music Director – Cayuga Chamber Orchestra
Cornelia Orth is the music director of the Cayuga Chamber Orchestra.  She spoke to host Diane Jones about the music that brings her comfort in challenging times.  Enjoy this conversation, including a bit of music from her home in Switzerland.
---
Friday, March 27: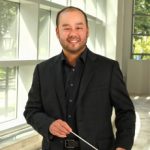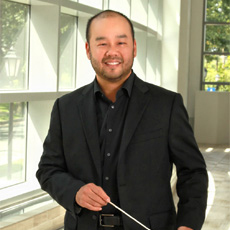 Lawrence Loh, Music Director–Symphoria
With all this extra time at home with his family, what do you think the conversation turns to in Maestro Lawrence Loh's household?  Apparently, quite the discussion on the merits of various symphonies!  You'll hear about that, and the music that touches his soul, in this episode of Classical Companion.
---
Wednesday, April 1: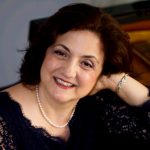 Ida Tili-Trebicka, Board Member/Music Coordinator–Civic Morning Musicals
Ida Trebicka is on the board of Civic Morning Musicals, the Syracuse Friends of Chamber Music, and is on the faculty of the Setnor School of Music at Syracuse University.  She shares with us some of the music that moves her, and the memories that make them special.
---
Friday, April 3: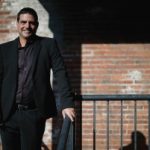 Sean O'Loughlin, Principal Pops Conductor–Symphoria
Sean O'Loughlin, Principal Pops Conductor with Symphoria, has brought some very special works and personal stories to share on this edition of Classical Companion.
---
Wednesday, April 8: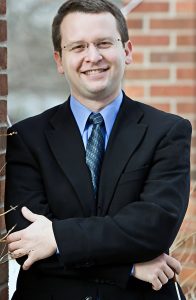 Travis Newton, Syracuse Friends of Chamber Music
Travis Newton, Artistic Director of the Syracuse Friends of Chamber Music, has shared just a few of the works he turns to in times of stress. Though he does admit, the music of Disney is also a big part of his listening routine at the moment!
Friday, April 10 Christian Capocaccia, Syracuse Opera
Wednesday, April 15 Barry Torres, Schola Cantorum

Central New York's only classical music station Classic FM radio provides listeners with live, locally hosted classical music programs. The station also features concerts from around the world six nights per week, opera from the Metropolitan Opera and other companies on Saturdays, archival programs of the Syracuse Symphony Orchestra and specialty programs including Broadway, Italian-American music, jazz and bluegrass.

Classic FM is available on 91.3 in Syracuse, 89.5 in Utica, 90.9 in Watertown, streaming at wcny.org, and with the TuneIn app