CONNECT NY is distributed across New York State.

The award-winning monthly CONNECT NY offers lively insightful discussion, information and analysis on timely topics that affect the residents across the Empire State.  Tackling those public affairs topics significant in the lives of New Yorkers across the state, we will explore personal experiences, important conflicts and tough issues unfolding at the state level through the lens of the stakeholders involved.  As we gain the perspective of those in government, labor and environmental organizations, community leadership, law and business, this program aims to shed light on potential solutions to the complex problems New Yorkers seek to solve.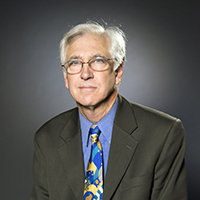 A panel of leaders and experts lend their perspective in a dynamic discussion moderated by Chanatry, Professor of Journalism, Utica College and Director of the New York Reporting Project and Host of Ivory Tower.
---

Coming Episode:
CONNECT NY: The Future of New York's Climate
Watch Monday, June 28th at 9 p.m. on WCNY.
---
Check back for more podcasts.
CONNECT NY – Being Poor, The Cycle of Injustice
Over the next 6 months, you will come face to face with people making impossible choices. You will see the differences and similarities between poverty in the inner city and on the farm. And as we dive deeper into the topic, we will show you how poverty isn't always about money – sometimes it's also about access to information.
---
CONNECT NY – What Unites Us.
While there are plenty of issues that divide us as the presidential election shows, a tour through the chapters of New York's history proves there is also much that brings us together. We look at Civil Rights, labor rights, women's rights, abolition and more on this special presentation of CONNECT NY – What Unites Us.
---
CONNECT NY – Constitutional Convention: Halley's Comet of Change
Every 20 years, the state constitution sets a statewide referendum on whether to convene a constitutional convention. The next vote arrives November 7, 2017. Through 2016 and into 2017, WCNY will develop a campaign of content exploring this important expectation of the electorate, including a series of six episodes of CONNECT NY so that voters are able to make an informed decision.
---
CONNECT NY – Constitutional Convention: Forever Wild
Forever Wild: Would a state constitutional convention strengthen or weaken this constitutional provision? We visit a ghost town in the Adirondack and a rustic hunting lodge along the Hudson in search of answers. Then experts and stakeholders weigh in on one of the most contentious provisions in our state's constitution. It's next on CONNECT NY.
---
CONNECT NY – Constitutional Convention: Criminal Justice
Episode 109 introduces the impact a Constitutional Convention in New York could have on the state's legal system. Joining host Susan Arbetter for the conversation are: Syracuse Mayor Stephanie Miner Soffiyah Elijah, Executive Director, Correctional Association Dr. Peter Galie, Professor Emeritus, Canisius College John J. Warren, Executive Director, Central New York Services, Inc.
---
CONNECT NY – Constitutional Convention: Cleaning Up Albany
On this edition of CONNECT NY – Cleaning up Albany. In the last ten years, more than 30 former or current state office holders in New York have been convicted of crimes or accused of wrong doing. Could a Constitutional Convention help clean up Albany? How about take money out of politics? Re-calibrate power or institute term limits? The answer to all of the above is yes, but it comes with risks.
---
CONNECT NY – Constitutional Convention: Education
Coming up on Connect New York, we explore how changes to the state constitution could affect education: new provisions could limit class size, require full-day pre-K, even change how we pay for education. But many stakeholders fear the risks of a convention, which include the possibility of pension rollbacks. CONNECT NY unravels the pros and cons of a Constitutional Convention on education.
---
CONNECT NY – Constitutional Convention: What happens next?
It's the last installment of our CONNECT NY series on the Constitutional Convention. We lay out exactly what will happen if you vote YES on the referendum in November 2017. Plus, a look at how a convention might affect issues important to you, like the environment, criminal justice, education and corruption. A Constitutional Convention… from Imagination to Reality, next on CONNECT NY!
---
CONNECT NY – Race, Policing and Respect
In this new episode of How can we foster both safety and mutual respect between communities of color and the police at a time when mistrust and misunderstanding is prevalent on all sides? We explore this nuanced situation with regional leaders and experts.
---