Feminine Fusion
February 18, 2018: Patchwork Quilt VII
by Diane Jones
February 12, 2018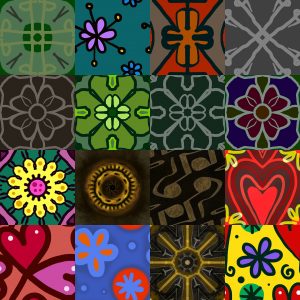 "We are all patchwork, and so shapeless and diverse in composition that each bit, each moment, plays its own game."  – Michel de Montaigne
Time for another Patchwork Quilt episode.  Here are some works that I'm excited to share with you.
"Patchwork Quilt VII"
Jeanne Zaidel-Rudolph:  Suite Afrique
Jeanne Zaidel-Rudolph, piano; Walter Money, viola
Live performance – used with permission
Patricia Julien:  Among the Hidden
Moravian Philharmonic Orchestra; Petr Vronsky, conductor
"Prisma"
Navona 6141
Dalia Raudinokytė With:  Primo cum lumine solis
Daniel Lippe, guitar
"Solitarius"
New Focus Recordings 186
Paulinho da Viola & Fernando Costa:  Choro Negro
Margaret Herlehy, oboe; Henrique Eisenmann, piano
"Rosewood Café"
Big Round Records 8950
Jennifer Higdon:  Violin Concerto, I. 1726
Hilary Hahn, violin
Royal Liverpool Philharmonic Orchestra; Vasily Petrenko, conductor
"Retrospective"
Deutsche Grammophon 479 8295
Run time:  58:30
Feminine Fusion highlights the roles of women in classical music. Host Diane Jones brings you stories and music of the women who create, perform, and inspire. Produced in the studios at WCNY-FM.
◄ Back to News