David Chanatry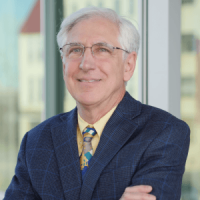 David Chanatry, Professor of Journalism, Utica College and Director of the New York Reporting Project.
---
Anirban Acharya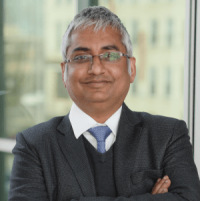 Anirban Acharya is a Professor of Practice in the Department of Political Science, Le Moyne College. He has a PhD in Political Science from Syracuse University, and M.Phil in Economics from the Indira Gandhi Institute of Development Research, India. Anirban is interested in Political Economy, International Relations, Comparative Politics, South Asia, and US Foreign Policy.
---
Barbara Croll Fought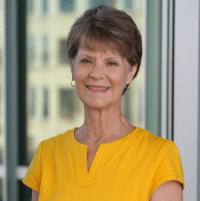 Barbara Croll Fought teaches radio and TV writing, reporting and production at the S.I. Newhouse School of Public Communications at Syracuse University. She also teaches communication law and co-designed and manages the School's online media law course for graduate students. In 2013, Syracuse University selected her as a Laura and L. Douglas Meredith Professor of Teaching Excellence. Professor Fought earned a J.D. , cum laude, from the University of Detroit Mercy and a B.S.J., summa cum laude, from Ohio University. From 2006-10, Fought served as the founding director of the Tully Center for Free Speech, Newhouse's educational and research center focusing on free speech and media law. For 24 years she has managed an online forum for discussion of freedom of information issues, FOI-L. Fought's research interests are on the effective use of the Internet by reporters. She is the substitute host for Central New York's most popular public affairs show, "Ivory Tower," airing Fridays at 8 p.m. on WCNY-TV. Fought co-authored a reporting textbook, "News in a New Century," and a contributor to "Click on Democracy," a book about the Internet and elections written by several Newhouse professors. . Fought formerly worked as a special projects producer at WDIV-TV, Detroit, specializing in investigative reporting and politics. There she earned 18 national, state and local awards, including nine Emmys. Fought previously worked as a public relations practitioner, newspaper reporter and lecturer at Eastern Michigan University. She lives Jamesville, N.Y. , with her husband, Nelson Price, a retired cable television executive.
---
Ben Baughman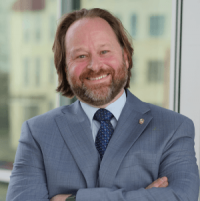 Ben Baughman, Ph.D., is an Associate Professor and Director of the Applied Intelligence program at Gannon University. After 15 years (1998-2013) with the Raleigh Police Department (RPD), Ben moved back to the United Kingdom (UK) to complete his Ph.D. in Investigative Psychology under the formidable supervision of Professor David V. Canter. Throughout Ben's career in law enforcement, he served in a multitude of capacities such as an Officer, Hostage Negotiator, Crime Analyst, Detective, and Sergeant. In 2013, Ben joined the North Carolina Justice Academy (NCJA) to utilize his experience, academic focus, and research skills to write and deliver training (mandatory and in-service) to police officers. He has subsequently instructed officers in a multitude of areas such as investigating sexual deviant behavior, hostage negotiations, improving decision-making skills, de-escalation techniques, and leadership courses. Prior to joining Gannon University, he was the Director and an Assistant Professor of the Criminal Justice & Homeland Security program at Cazenovia College.
---
Chad Sparber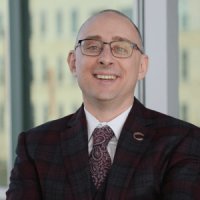 Chad Sparber is W. Bradford Wiley Chair in International Economics at Colgate University in Hamilton, New York. He is also an external research fellow at the Centre for Research and Analysis of Migration at University College London and The Institute for the Study of Labor in Germany. He received his PhD in economics from the University of California – Davis in 2006 and his BA in economics from Western Washington University in 2000. Chad's research examines the economic causes and consequences of immigration with a focus on the connection between immigration and skills in the American economy. He received a National Science Foundation grant in 2015 to support his research on the H-1B program. His research has been published in The Review of Economics and Statistics, The American Economic Journal: Applied Economics, The Journal of Labor Economics, European Economic Review, The Journal of Urban Economics, and The Journal of Development Economics. His work has also been discussed in the Economic Report to the President and cited by the Council of Economic Advisors, The New York Times, The Wall Street Journal, and NPR. Chad joined Colgate in 2006, where he teaches courses on the Economics of Immigration, International Economics, The Economics of Race and Ethnicity, and Urban Economics. He served as the chair of the economics department at Colgate from 2014/15 – 2016/17, and he led Colgate's London Economics Study Group in Spring 2009, Spring 2013, and Fall 2017. He also directs a forum on economic freedom for Colgate's Center for Freedom and Western Civilization – an organization that seeks to promote intellectual diversity and discourse on campus by providing a platform for the representation of conservative voices.
---
Kristi Andersen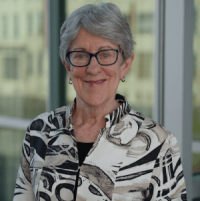 Kristi Andersen is a Professor Emeritus of Political Science at Syracuse University, where she was a member of the Maxwell School Faculty from 1984 to 2016. She graduated from Smith College and received her Ph.D. from the University of Chicago. During her career at S.U. she served the Political Science department at various times as Department Chair, Graduate Director, and Undergraduate Director. From 2009-2016 she was the Chapple Family Professor of Citizenship and Democracy. Prof. Andersen is a recipient of Syracuse University's highest teaching award, the Laura J. and R. Douglas Meredith Professorship of Teaching Excellence, as well as several other teaching awards. Her most recent book is New Immigrant Communities: Finding a Place in Local Politics. An earlier book, After Suffrage: Women in Partisan and Electoral Politics Before the New Deal, won the American Political Science Association's Victoria Schuck Award for the best book on women and politics. She also published The Creation of a Democratic Majority, 1928-1936, which has been influential in shaping political scientists' thinking about electoral realignments. Andersen's research has produced articles on such topics as the gender gap; voting for male and female candidates; the effects of entering the work force on women's political participation; the prospects for electing more women to Congress; and the political incorporation of immigrants. Kristi Andersen has served on the Cazenovia Town Board since 2005.
---
Luke Perry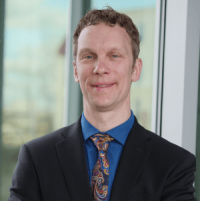 Luke Perry, Ph.D., is Chair and Professor of Government at Utica College and Director of the Utica College Center of Public Affairs and Election Research. His specialty is American politics, particularly elections, the presidency, and religion and politics. Perry regularly contributes to WKTV, WIBX, WRVO, and the Observer Dispatch, and has written for The Hill, U.S. News and World Report, The Monkey Cage and Arc Digital.
---
Nina Moore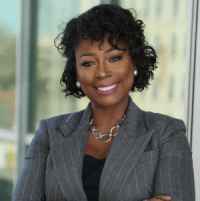 Nina Moore is a Professor and Chair of the Political Science Department at Colgate University in Hamilton, New York. Prior to joining Colgate University, she taught at DePaul University, the University of Minnesota and Loyal University of Chicago. She received her B.A. from Knox College, magna cum laude, and her M.A. and PhD. from the University of Chicago. Dr. Moore is the author of Governing Race: Policy, Process and the Politics of Race, The Political Roots of Racial Tracking in American Criminal Justice, and Toeing the Line: The Supreme Court and Race(forthcoming). Her research focuses on race, public policy, and institutional process. Dr. Moore serves on the editorial board of theRalph Bunche Journal of Public Affairs and is a past chair of the Constitutional Law and Jurisprudence section of the American Political Science Association. Governor David Patterson appointed her to a four-year term on the New York State Commission on Judicial Conduct, and the New York State Senate appointed her to the Advisory Commission on Underage Alcohol Consumption and Substance Abuse. The Princeton Reviewrecently named Moore as one of the best 300 professors in the U.S. In addition to the PBS Ivory Towerseries, Professor Moore is a regular contributor also to the cable news show Capital Tonight.
---
Tara Ross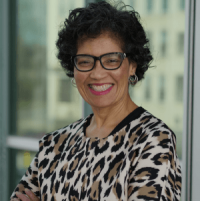 Tara Ross is a Professor of History at Onondaga Community College (OCC) in Syracuse, New York. She holds a Juris Doctor degree from Valparaiso University School of Law, a Master of Arts in History from Indiana State University, and a Master of Philosophy from Syracuse University. She teaches United States History and specializes in African-American History. She, also, coordinates the African-American Studies program. Before joining the faculty of OCC in 1994, she developed and taught the first African American History course at Radford University in Radford, VA. She was the first leave replacement in the history of Indiana State University's History Department. Prior to pursuing a career in academia, Professor Ross worked for the Joint Committee on Agency Rule Review of the Ohio General Assembly. She has worked as a legislative aide in Indiana and Ohio and as a National Park Service Ranger. She is one of the original panelists on WCNY's Ivory Tower Half Hour. She is an active community member and has sat on the Boards of numerous community organizations. She is a recipient of a number of awards including the OCC Trustees Award, the YWCA's Diversity Achievers Award and the Syracuse University Woman of Distinction Award.
---
Ty Seidule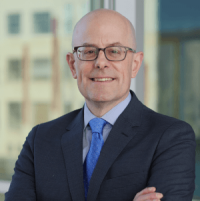 Ty Seidule is a Visiting Professor of History at Hamilton College and Professor Emeritus of History at West Point. He served in the U.S. Army for 36 years, retiring as a Brigadier General. Ty serves as Vice Chair for the Naming Commission to rename Department of Defense assets that honor Confederates. His latest book is Robert E. Lee and Me: A Southerner's Reckoning with the Myth of the Lost Cause. Ron Chernow, author of Hamilton and Grant, wrote that, "Seidule scorches us with the truth and rivets us with his fierce sense of moral urgency." A leader in digital history, he is the creator and senior editor of the award-winning West Point History of Warfare, the largest enhanced digital book in any field. His video lecture "Was the Civil War about Slavery?" has nearly 35 million views on social media, making it one of the most watched history lectures, in history. Ty is the author or editor of six other books on military history, three of which won distinguished writing prizes, including The West Point History of the Civil War. During his long army career, he served in armor and cavalry units in peace and war in the US, the Balkans, Germany, Italy, Saudi Arabia, Iraq, and Kenya.
---
Michael Tillotson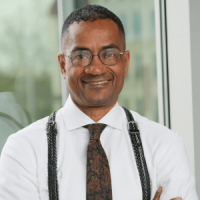 Michael Tillotson is a graduate of Indiana University at Bloomington where he earned the A.A. and B.A. He holds the M.A. in Africana Studies from the State University of New York at Albany. He is a graduate of Temple University's department of African American Studies where he received his Ph.D. After receiving the Ph.D. he was a Post-Doctoral Fellow in the African American Studies program at the University of Houston. His first book: "Invisible Jim Crow: Contemporary Ideological Threats to the Internal Security of African Americans", was awarded the "Best Scholarly Book Award" by the Diopian Institute for Scholarly Advancement in the category of social and political thought. His peer-reviewed articles are housed in the leading scholarly journals in the discipline of African American Studies: The Journal of Black Studies, Africalogical Perspectives, The Journal of Pan African Studies, The Journal of African American Studies and the Quarterly Review at the Institute of Race and Social Thought. He sits on the editorial board for the journal Africalogical Perspectives out of Coppin State University. He served as the Chair of the Research Advisory Panel in the school of Social Work's Center for Race and Social Problems at the University of Pittsburgh. He serves as a member of the editorial board for the journal Race and Social Policy. He sits on the editorial board of the Journal of Black Studies. On the international level, he was selected to be the United States representative from Africana Studies to give the inaugural Black Studies address titled, "Black Studies: Old Agendas New Possibilities A Transatlantic Perspective" to Birkbeck University of London. He delivered the keynote address to department heads and the scholarly community on the curriculum frameworks essential for developing an Africana Studies program in the United Kingdom. He was nominated and elected to the Board of Directors of the National Council for Black Studies (the accrediting body for African American Studies) where he currently sits as a voting member and cochairs two committees (the Curriculum Committee and the Department and Program Assessment Committee). These two roles charge him with the responsibility of providing consultative knowledge to universities and colleges in the areas of curriculum, assessment, effectiveness, progress, and status of departments and programs in African American Studies in the United States. He also holds the position of Policy Analyst and Senior Research Associate at the MKA Institute in Philadelphia. His current research agenda centers on the workings of worldview and the intersection of antiegalitarian ideologies and their influence on the contemporary intra-racial social landscape of African Americans. He currently is an Associate Professor in the Department of Africana Studies at SUNY Cortland.